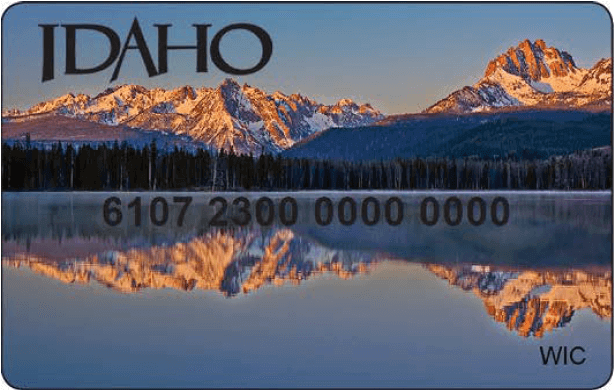 In 2019 Idaho WIC will begin issuing benefits on an eWIC card (similar to a debit card). Look at the dates below to see when cards will be available at your local WIC clinic.
Mountain Home: June 2019
Caldwell: July 2019
All Other Areas: Fall 2019
Once you receive your card, use the 'My Benefits' button in the WICShopper app to add your card number and see your family's WIC benefits. Contact your local WIC clinic for more details.
Shopping in an area that doesn't have eWIC yet?  Albertson's, Fred Meyer, Walmart, and WinCo can accept eWIC cards statewide. Visit the customer service desk for help.