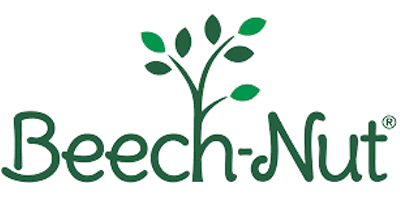 We would like to thank Beech-Nut for sharing this recipe with the WIC community!  To see more recipes from Beech Nut, click here!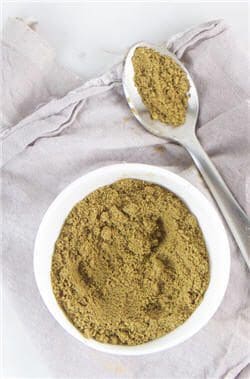 Spice Profile: Cumin
Ready to introduce more spice into baby's life? Then adding a pinch of spice to baby's food, is a good place to start!
Course:
Homemade Baby Food
Notes
Not only do spices (and herbs) make baby food taste better by bringing out the pureed fruit and vegetables natural flavors, but they also have medicinal properties in them.
Cumin, with it's earthy and nutty taste, is my go-to spice for almost any vegetable purée. You can add it into butternut squash, sweet potatoes, carrots, broccoli, kale, green beans, peas or beets.
If adding cumin to fruit purées, think about adding it into purées that are not overtly sweet – mangos, berries, avocado or even apricots. I tend to find that sweet fruit purées and cumin don't usually pair well together.
While most of the time I add spices into the purées during the cooking stage, you can also add almost any spice or herb into a plain purée right before serving.
That's right! You can add the spice of your choice directly into the purée right before serving!
It's easy – gently warm the purée in the jar (if needed), spoon the purée into a serving bowl, add a small pinch of cumin to the purée, stir and serve.
It's that easy!
Now let's talk about cumin.
Cumin is used in many culinary dishes from Asia, Africa and Latin America and has a earthy, peppery and nutty taste. You can purchase the entire cumin seed and grind it yourself, or you buy cumin in powder form for easy use.
Throughout history, cumin has been a prized spice due to its immense health benefits due to the fact that it is packed with iron, manganese, copper, calcium, magnesium and vitamin B1. Cumin has been known to help ease digestion, combat the common cold, increased brain development, boost immunity and even ward off cancer!
That's a ton of health benefits from just a small pinch of spice!
Here are just some of the infant food purées to add cumin to:
carrot, corn & pumpkin
apple & blackberry
apple & kale
sweet potatoes
apple, blueberry & cranberry
peas, green beans & asparagus
apple, squash & zucchini
carrot
These are just a few purées that will pair well with cumin.
About the author
Michele Olivier is the mother of two behind the popular food blog Baby FoodE. Michele has dedicated herself to making the best baby food on the planet and is the author of the best-selling cookbook Little Foodie and the forthcoming Whole Food Baby and Little Bento. Michele and her family live in Denver, Colorado.