Print Recipe
Banana "Ice Cream"
Healthy goodness without the guilt! Thanks to WIC mom Jade from Massachusettes for the recipe submission and images.
Notes
Bananas
Choose ripe bananas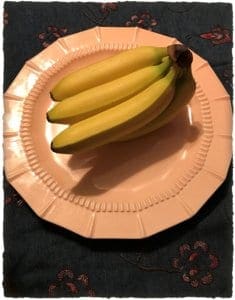 Slice Fruit
Carefully slice bananas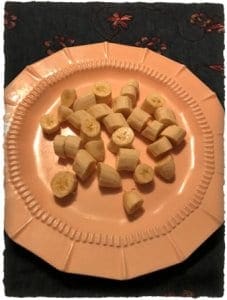 Bag and Freeze
Choose a container the is proper for the freezer and freeze for aprox 1 hour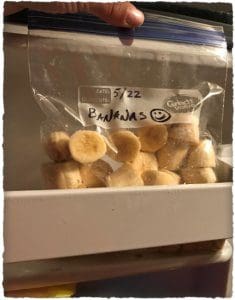 Blend
Using a blender or food processor slowly pulse your frozen bananas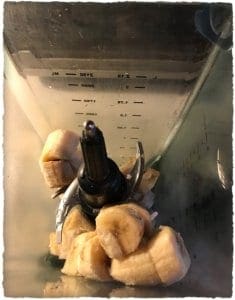 Serve and Enjoy!
Add to your liking: cinnamon, carmel, chocolate, peanut butter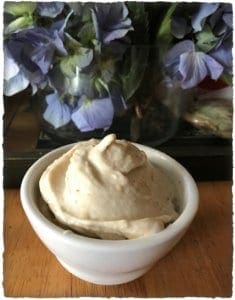 Tips:
Perfect for those over ripe bananas. They're sweeter!
If you'd like your ice cream more loose add splash of: coconut milk/cream, evaporated milk, sweetened condensed milk, almond milk, soy milk, any milk really or water. Please take note that the nutritional contents will vary based upon your addition of these liquids. ( water has zero additional nutritional contents).
Nutritional Information
Bananas, raw (Daily Value)
Nutritional value per 100 g (3.5 oz)
Energy 371 kJ (89 kcal)
Carbohydrates
22.84 g
Sugars 12.23 g
Dietary fiber 2.6 g
Fat
0.33 g
Protein
1.09 g
Vitamins
Thiamine (B1) (3%) 0.031 mg
Riboflavin (B2) (6%) 0.073 mg
Niacin (B3) (4%) 0.665 mg
Pantothenic acid (B5) (7%) 0.334 mg
Vitamin B6 (31%) 0.4 mg
Folate (B9) (5%) 20 μg
Choline (2%) 9.8 mg
Vitamin C (10%) 8.7 mg
Minerals
Iron (2%) 0.26 mg
Magnesium (8%) 27 mg
Manganese (13%) 0.27 mg
Phosphorus (3%) 22 mg
Potassium (8%) 358 mg
Sodium (0%) 1 mg
Zinc (2%) 0.15 mg