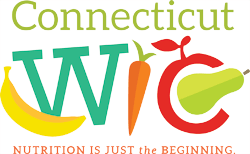 We are currently experiencing a problem updating benefit balances on the WICShopper app. You can check your account balance several ways:
Use the "My Benefits" option in the WICShopper app to capture an image of your benefits receipt
Check your last store receipt.
See a grocery store cashier or go to the Customer Service Desk for a print out of your current balance.
Call the toll free number on the back of your eWIC card for a balance inquiry.
Visit connectebt.com to view and print your balance.
Actualmente estamos experimentando un problema al actualizar los saldos de beneficios en la aplicación WICShopper. Puedes consultar el saldo de tu cuenta de varias maneras:
Utilice la opción "Mis beneficios" en la aplicación WICShopper para capturar una imagen de su recibo de beneficios
Comprueba el último recibo de tu tienda.
Consulte a un cajero de la tienda de comestibles o vaya al servicio de atención al cliente para obtener una impresión de su saldo actual.
Llame al número gratuito que aparece al reverso de su tarjeta eWIC para una consulta de saldo. Visite www.connectebt.com para ver e imprimir su saldo.