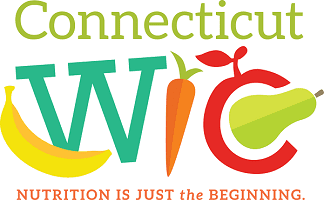 WIC is OPEN FOR PHONE APPOINTMENTS
WIC is here to support you. All offices are currently open and completing appointments over the phone. If you have an upcoming WIC appointment, your local WIC office will call to complete your appointment.
The following are tips to make your WIC phone appointment easier.
Schedule your appointment for a day and time that is good for your schedule. If your schedule changes, call the WIC office to reschedule for a better day/time.
Depending on your appointment type you should plan for at least 15-30 minutes. If this is your first appointment expect your appointment to be at least 1 hour.
Staff will review a few questions to complete your appointment, we ask that you are in a safe, somewhat private place during your WIC appointment. Being in a place with fewer distractions will help staff complete your appointment quicker.
Send any information WIC has requested before your scheduled appointment time. Again, this will help WIC complete your appointment quicker.
Please answer when the WIC office calls you. If you have changed your phone number, please contact your local WIC office to provide them with a number they can best reach you at.
If you have missed an appointment call your local WIC office for instructions. You can find your local WIC office phone number in the "Find a WIC Office" button with this app or call 1-800-741-2142. Due to a higher call volume and since some local agency staff are working remotely, you may have to leave a voice message. Please leave as many details as possible including your full name, phone number, family ID# and reason for calling. By leaving these details staff will be better prepared to help you when they call back.
Important message regarding shopping for WIC foods/formula. We know that some WIC foods may be difficult to find at times, WIC vendors have notified us that they are receiving deliveries daily.  If you cannot locate a WIC approved item, you may have to try a different day/time or another WIC approved store. For a complete list of WIC approved stores visit the "WIC Stores" button with this app or https://portal.ct.gov/DPH/WIC/Retailers. To make shopping easier Shop Rite, Walmart and Stamford Acme stores now accept WIC at self-checkout lanes.
To get the most of your WIC benefits watch your benefit start and end dates. Please do not wait until the end of your benefit month to shop as you may lose out on some of your WIC items.
Expanded Connecticut WIC Food Options During COVID-19
The COVID-19 disaster has made it harder to find some items in the grocery store, including some WIC foods. To help families during this time, Connecticut WIC is temporarily expanding WIC-approved foods in the following categories:
Whole Grains
More 100% Whole Wheat Bread & 100% Whole Grain Bread options
Choose Size 16 ounces up to 24 ounces
Arnold, Oroweat, Aunt Millie's, Big Y, Country Health, Freihofer's, Koepplinger's, Open Nature, PICS by Price Chopper, Sara Lee, Signature Select, Stop & Shop, Stroehmann, Village Health, Pepperidge Farm, Wonder, Nature's Own
If you cannot find a 16 oz WIC bread, regardless of the size, any bread between 16 and 24 ounces will only count as 16 ounces towards your Whole Grain benefit.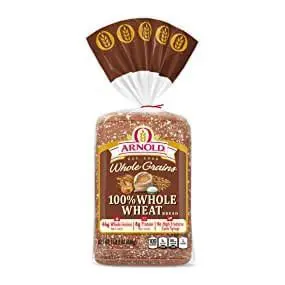 ---
For other updates to the WIC Approved Food list go to "New WIC Food Guide" button with this app or https://portal.ct.gov/DPH/WIC/Approved-Food-Guide.
---
If you or your family members are experiencing a fever, cough, shortness of breath or other flu like symptoms-call your health care provider or local health department.