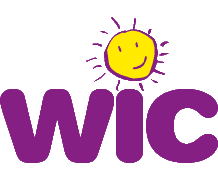 WIC is here to support you.   If you need information about COVID-19, please refer to the DPH Coronavirus webpage.  WIC offices are now able to provide all types of WIC appointments to families by phone.  If you have an upcoming WIC appointment, please contact your local WIC office or await contact from them for instructions. Local programs are retrieving messages and will respond back to you.  You can find your local WIC office phone number in the "Find a WIC Office" button with this app or call 1-800-WIC-1007 or 617-721-6601 for assistance. 
For problems with your WIC Card, call your local program or 617-417-3829 during regular business hours.
Temporary Food List Changes in Response to Coronavirus (COVD-19)
We know it has been challenging to find some WIC foods. In response, WIC has temporarily expanded our food list to add options for some hard to find items. Check the expanded food list to see what has been added.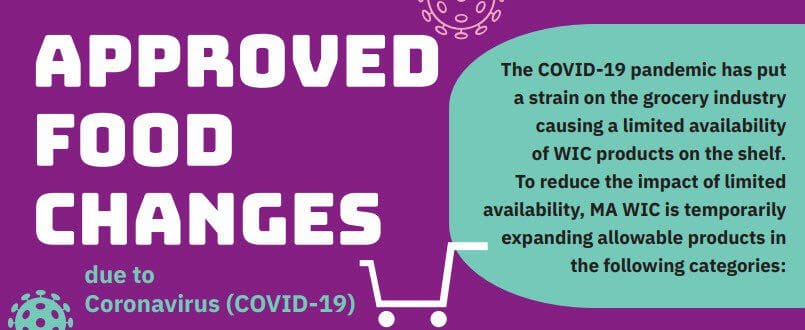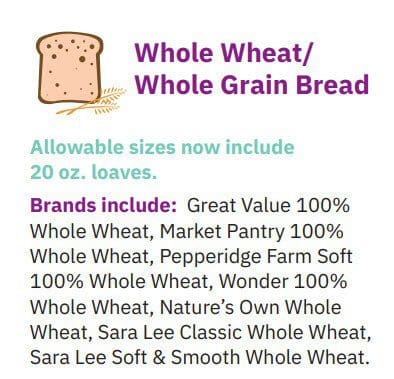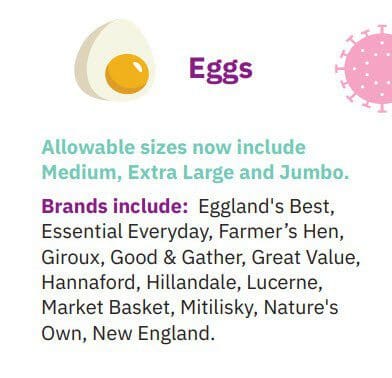 Please note the Medium, Extra Large and Jumbo eggs can be purchased with benefits for "dozen large eggs" and the 20 oz. breads can be purchased with benefits for "16 oz. Bread/Whole Grains".
Make sure to scan the item on the WIC Shopper app to make sure it's approved!
If you or any family member is experiencing a fever, cough, shortness of breath or other flu like symptoms – call your health care provider or local board of health. If you are scheduled to come into the WIC office for an appointment and are experiencing symptoms, please contact your WIC office for instructions.