Look what's coming!
Oklahoma WIC will soon be adding the ability for you to register your eWIC card and check your remaining WIC benefit balance right in the WICShopper app!  This feature is expected to be available this Summer.  Keep reading to see how it will work:
Checking your WIC benefits balance
Once available, the "Capture Benefits" button will be replaced with a new "MY Benefits" button that looks like this:

When tapped, you will be prompted to enter your 16 digit eWIC card number: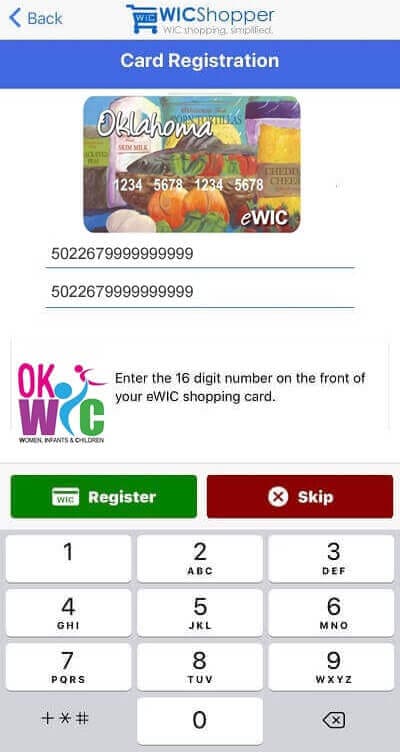 After registering your card, you will be able to view your remaining benefits by tapping the "My Benefits" button.  When scanning products, the app will tell you if the product is WIC eligible AND if you have the benefits to purchase the product.
Important note:  The benefits you see may be somewhat delayed.  Be sure to check the top of your benefits screen to see when the benefits were uploaded to WICShopper.