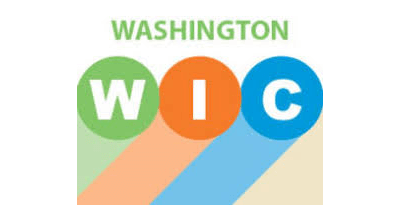 English
We are hearing there will be less cow milk available in the following brands:
Darigold
Food Club
Rosauers
Great Value (Walmart)
Winco
From what we are told it will impact:
Gallon – 1% milk fat only
Half Gallon Plastic Containers only – All milk fat types (fat free, 1%, 2% and whole milk)
Other milk options should be available:
Other cow milk brands at different stores:

Albertsons
Safeway
Target
Fred Meyer
QFC

Half gallon and quart size milk in cartons
Nonfat/skim cow milk
Powdered/Dry cow milk
Evaportated cow milk
Soy beverage
In some areas of the state, goat milk
We realize this is not ideal. We aren't sure how long this supply issue will last. Our WIC store team is working to understand how this change may impact WIC families. If you can't find any fluid milk (nonfat, 1 %, smaller containers) at any stores near you, please email us at wawicfoods@doh.wa.gov. We will need to know the store location and the date shopped.
Español
Hemos escuchando que habrá menos leche de vaca disponible en las siguientes marcas:
Darigold
Food Club
Rosauers
Great Value (Walmart)
Great value
Por lo que nos dicen que impactará:
 Galón – 1% de grasa de leche solamente.
Envases de plástico de medio galón solamente – Todos los tipos de grasa de leche (libre de grasa, 1%, 2% y leche entera).
Deben existir otras opciones de leche:
Otras marcas de leche en diferentes tiendas;

Albertsons
Safeway
Target
Fred Meyer
QFC

Leches de vaca de medio galón y tamaño cuarto en cartones
Leche de vaca baja en grasa y descremada en tamaños de galón
Leche de vaca en polvo
Leche de vaca evaporada
Bebida de soya
En algunas zonas del estado, leche de cabra
Sabemos que no es lo ideal. No estamos seguros de cuánto durará este problema de suministro. Nuestro equipo de tienda WIC está trabajando para entender cómo este cambio puede afectar a las familias WIC. Hay otras marcas y tamaños de leche líquida disponibles. No se nos ha notificado que los productos lácteos no refrigerados se hayan visto afectados. Si no puede encontrar leche líquida sin grasa, 1%, envases pequeños en las tiendas cercanas a usted, en cualquier tienda cercana, envíenos un correo electrónico a a  wawicfoods@doh.wa.gov. Necesitaremos conocer la ubicación de la tienda y la fecha de compra.