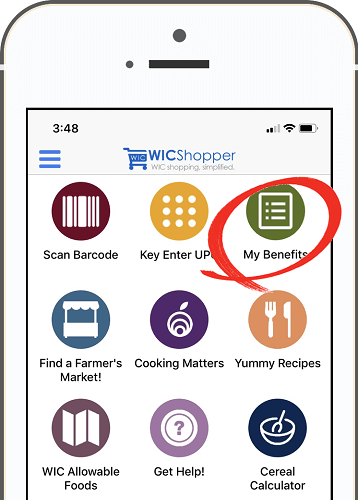 'My Benefits'
Starting September 16th, you will be able to register your new WIC card in the app to see your real-time benefits!  Just tap the 'My Benefits' button and you will be asked to register your WIC card.
Once you register a WIC card, you will:
See your real-time benefits
Receive a notification when benefits are about to expire
Have the ability to scan food items and know:

Is this a WIC allowed item
Can i purchase this with my current benefits?
Washington WIC cares about you and your family and we hope this new feature along with the new WIC card will make shopping for your WIC foods simple and convenient
Don't have the new WIC card yet?  Don't worry, you can still use the app as always and should be receiving a WIC card within a few months.Once you have a WIC card, just tap the 'My Benefits' button and register your card!