West Virginia WIC now makes it easy to keep track of your upcoming WIC appointments.  Just tap the new 'My Appointments' button to see the details of your next appointment. You will see who the appointment is for and what to bring to the appointment.
If WICShopper isn't showing any upcoming appointments, please use the "Find a WIC Office" button the app to contact your clinic and schedule one!
Appointment Reminders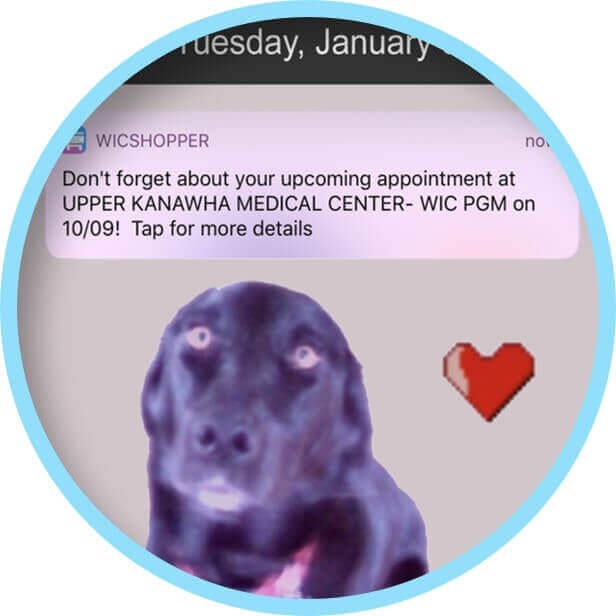 If you have allowed WICShopper notifications, we will also give you a reminder 7 days ahead of your appointment.  Want to turn off notifications or be notified more or less than 7 days prior to your appointment?  Tap the 3 bars in the upper corner on the main screen and go to Settings. From there you can change when you are notified.