How to Use Your Farm Direct Checks
Spend your Checks by November 30, 2020
Contact your local markets and farm stands to learn more about new health and safety measures for the 2020 season.
2. Look for this sign at farmer booths or ask if Farm Direct checks are accepted: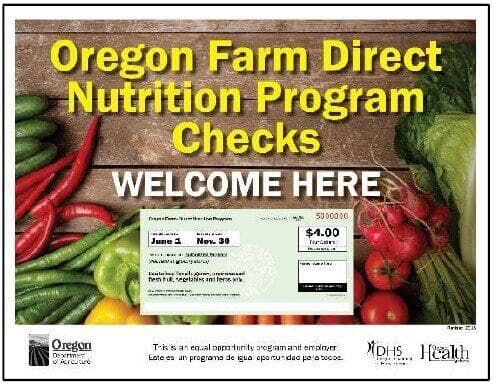 3. Choose the locally grown fresh fruits, vegetables, and cut herbs you want to buy.
4. Pay the farmers for your produce using your checks.
Farm Direct Nutrition Program
Fresh fruits
Fresh vegetables
Fresh cut herbs
* Organic products are allowed
Processed foods 

(including jam, honey, dried fruit, dairy or nuts)

Live plants
Meat, fish or eggs
Non-food items