EXCLUSIVELY BREASTFEEDING
Fully breastfeeding moms, pregnant women with multiples, and fully breastfed infants receive extra food benefits.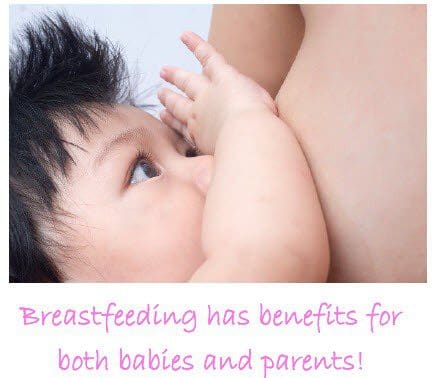 INFANT MEATS
BUY:
2.5 Ounce Jars

Any Brand

Regular/Organic

Single Meat with Broth or Gravy
DON'T BUY:
Added Salt/Sugar

Dinners/Food Combinations (e.g., Macaroni & Beef)

Meat Sticks

Added Noodles/Pasta/Quinoa/Rice
---
FISH
TUNA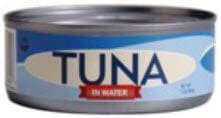 BUY:
5 or 6 Ounce Cans/Pouches

Any Brand

Light/Chunk Style/Water-Packed

Multi Packs
DON'T BUY:
Albacore/White/Yellow Fin/Other Specialty Tuna

Flavored/Infusions/Seasoned

Gourmet

Lunch Kits

Oil Packed

Organic

Other Sizes

Solid White
SALMON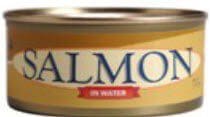 BUY:
5 or 6 Ounce Cans/Pouches

Any Brand

Pink/Water-Packed
DON'T BUY:
Atlantic/Blueback/Coho/Red/Sockeye/Wild/Other Specialty Salmon

Flavored/Seasoned

Gourmet

Organic

Other Sizes
Breastfeeding Your Way
Know the facts to help you decide: Formula has the basic ingredients for growing babies, but breastmilk has more than that! Breastmilk helps protect baby from allergies and reduces their chances of getting sick. Breastfeeding saves money, time and the environment! It's always ready and safe when your baby is hungry. Breastfeeding also reduces your own risk of chronic diseases, breast and ovarian cancers.
Learn more about breastfeeding to see if it's right for you: Ask WIC staff how milk is made and how to be successful from the start. Attend a breastfeeding class. Connect with a WIC breastfeeding peer counselor. Talk to friends and family that have breastfed their babies.
Set a goal and a plan to reach it: Each family is unique. WIC can help you meet your breastfeeding goals. Doctors recommend exclusively breastfeeding infants for 1 year or longer as mutually desired by mother and infant.* If you are returning to work or school, WIC can help you get the information and supplies you need to be successful with pumping.
*American Academy of Pediatrics