This one dish meal contains a cup of vegetables in every serving.
Can use chicken pieces instead of a whole chicken.
Can replace some or all of the carrots with celery or other root vegetables.
Can replace thyme with other herbs such as basil, sage, oregano or poultry seasoning.
Each serving contains a cup of vegetables.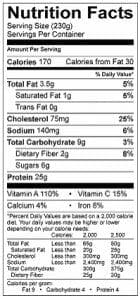 Recipe adapted from http://www.whatscooking.fns.usda.gov/recipes/supplemental-nutrition-assistance-program-snap/baked-chicken-vegetables
This material was funded by USDA's Supplemental Nutrition Assistance Program—SNAP. SNAP helps low income people buy nutritious food for a better diet. To get more information contact the CT Department of Social Services at 1- (855) 626-6632 or www.ct.gov/dss. USDA does not endorse any products, services, or organizations. Provided by the CT Department of Public Health in partnership with the University of Saint Joseph. This institution is an equal opportunity provider".