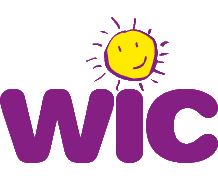 Massachusetts WIC
WICShopper was released to participants of the Massachusetts WIC program in April of 2015.  In the first 6 weeks the app was available, over 15,000 families joined and used WICShopper on over 80,000 shopping trips!
The Massachusetts WIC program also uses WICSmart, the mobile device-based Nutrition Education platform by JPMA.  Click here to read more about the partnership between JPMA and Massachusetts WIC.
Ask Mass WIC!
The "Ask Mass WIC" blog is full of great tips and advice for moms in the the Mass WIC program.  From stress relief to recipes, Ask Mass WIC has something for everyone.
WIC Office Locations
Find locations and contact information for WIC offices in your area.
Download Flyer
View or download the WICShopper flyer that is available to participants in Mass WIC offices.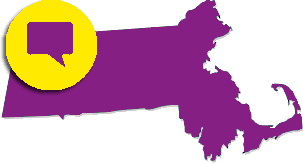 Thank you for making this app!
I am a mom to four kids and I keep losing the paper saying what I had. This app has been great. Thank you from the bottom of my heart. We are from Massachusetts and my 9-year old daughter loves checking to see what we can and can't get.
Sarah L.
We have provided WICShopper with lots of fun recipes to make cooking for your family interesting and delicious.  Have fun while exploring new flavors. Give these recipes a try – they're specially designed to meet the needs of busy moms.
All
Breakfast
Dessert
Main Dish
Homemade Baby Food
Salads
Side Dish
Snacks
Soups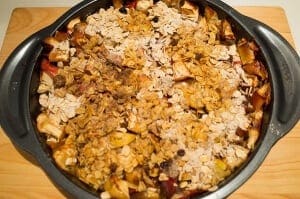 A healthier take on an all-time seasonal favorite! With a hearty dose of oats for a crunchy topping, this is a delicious treat.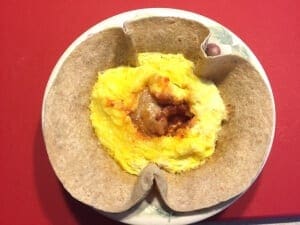 Microwave Huevos Rancheros Breakfast Bowls
Fast and easy Huevos Rancheros Breakfast Bowls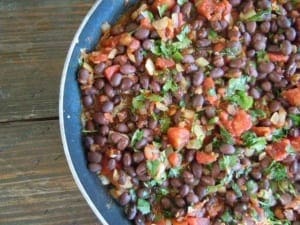 How can you go wrong with cheese, tomatoes, and beans (and much more!) baked until perfectly melted? Serve over rice or as a yummy dip.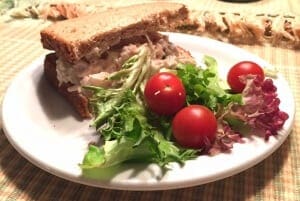 Sweet and savory chicken salad with lettuce and tomato on whole wheat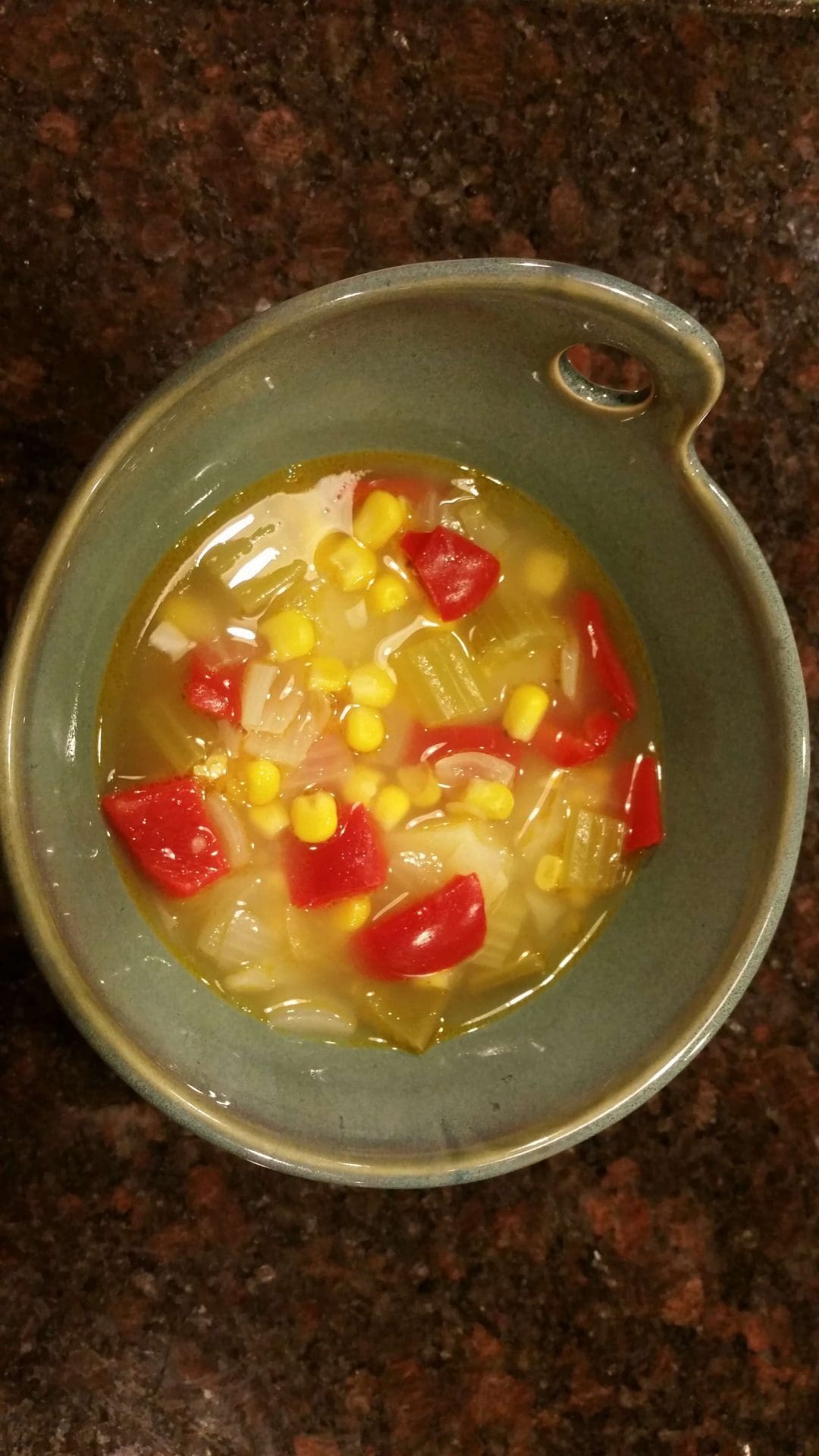 Corn soup with bell pepper and potato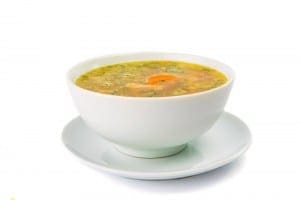 A soothing and flavorful chicken soup filled with veggies and whole grains.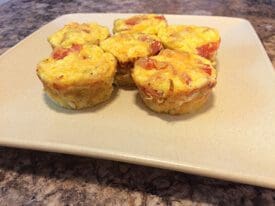 Cheese and eggs make for a delicious start to the day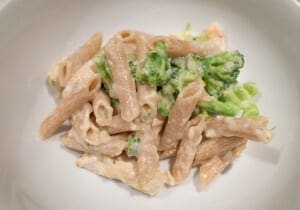 Guilt-free Alfredo with the same delicious flavor as a full-fat version!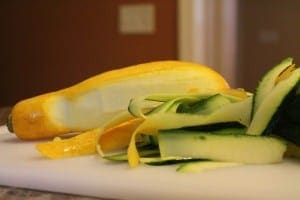 Who knew zucchini could be so fun? Your kids are sure to ask for more of these "ribbons" seasoned lightly with garlic and oregano.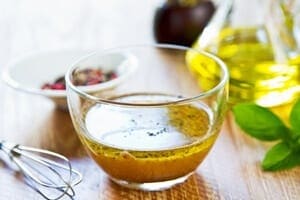 Dressings, Dips, and Marinades
Six easy and zesty dressing, dip and marinade recipes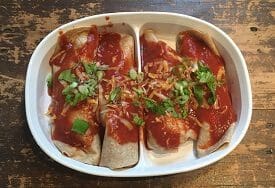 Microwave Beef Enchiladas
Quick and Zesty Enchilads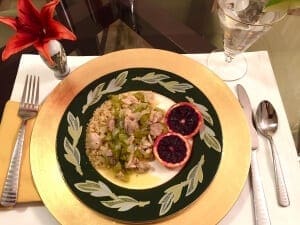 Haitian Style Chicken and Rice
Haitian inspired chicken thighs with brown rice. Add some jalapeno or serrano if you like spicy!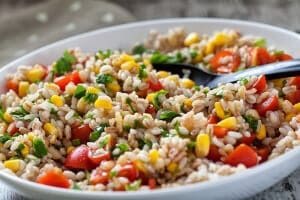 Flavorful, southwest-inspired main or side dish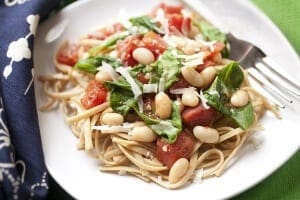 Pasta with Spinach Tomato and Beans
A hearty meatless recipe with beans as the star ingredient! Whole grain pasta adds extra fiber and protein.
Try serving eggs for dinner! With vegetables, potatoes, and cheese, this one-pan meal is sure to make cooking easier for you tonight.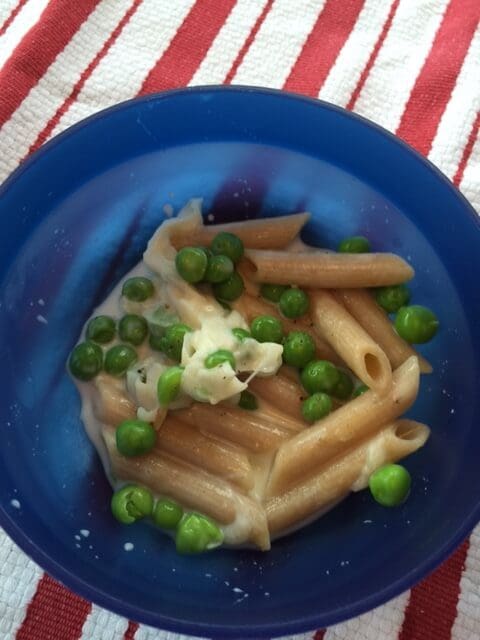 Microwavable Macaroni and Cheese
Microwavable whole wheat mac and cheese with veggies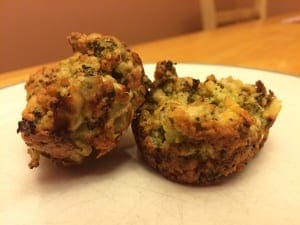 Crispy cheesy snacks loaded with the goodness of broccoli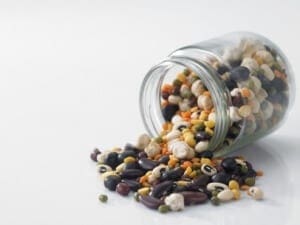 Use one pound of dried beans and make zesty black bean salsa, black bean stew, and black bean brownies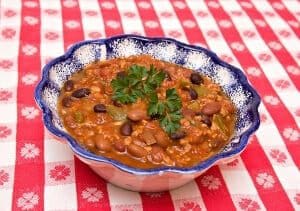 This 20-minute recipe has tons of flavor and is perfect on a cold day!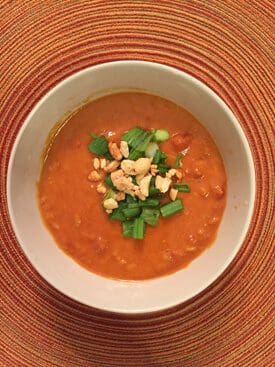 Peanuts make this satisfying soup protein-packed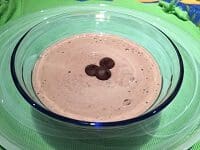 Creamy banana and chocolate pudding. Try it with peanut butter, butterscotch, or caramel flavors as well!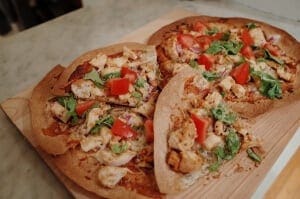 BBQ Chicken Whole Wheat Pizza
This crispy, thin crust pizza is a great way to use leftover cooked chicken.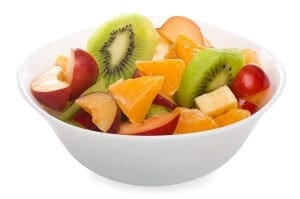 Dip your favorite fruits in this tasty yogurt and honey blend for a healthy snack or breakfast.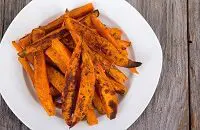 Cripsy baked sweet potato fries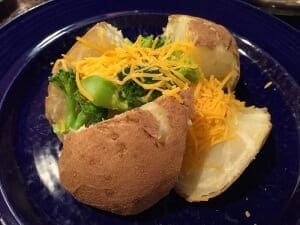 Veggie topped baked potato
Give your baked potato some pizzazz and top it with cheddar cheese and broccoli.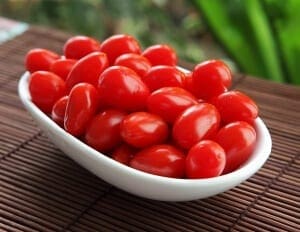 A delicious hearty tomato-based soup filled with yummy goodness like garlic, basil, and shredded cheese.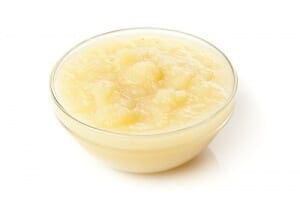 Fresh homemade applesauce with cinnamon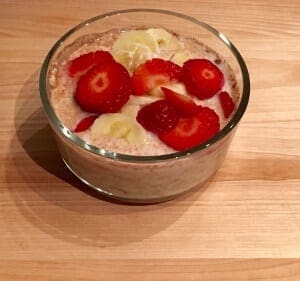 Strawberry Banana Overnight Oats
Oatmeal with strawberries, bananas, yogurt and cinnamon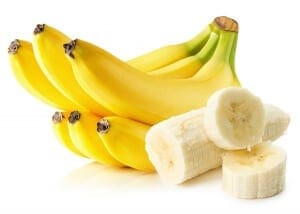 This great breakfast/snack recipe is kid-friendly. Have them help you squish the bananas and crunch the granola, add yogurt, and you're done!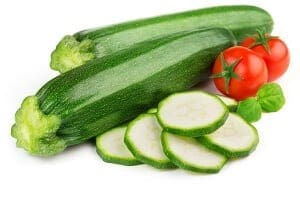 Summer Squash Pasta Salad
Impress your family and friends with this simple, homemade pasta salad recipe.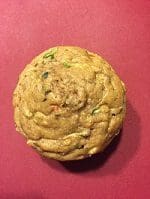 Flavorful muffins made with zucchini, carrots and banana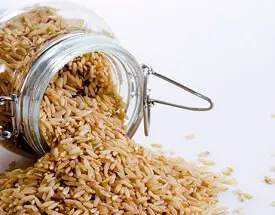 Brown Rice Bowls - 1 Box for 3 Meals!
Use one box of brown rice to create 3 different meals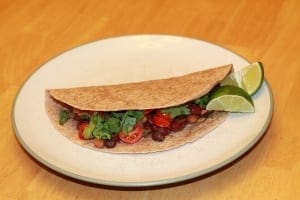 This 20-minute meal makes 10 tacos and will have your whole family wanting more!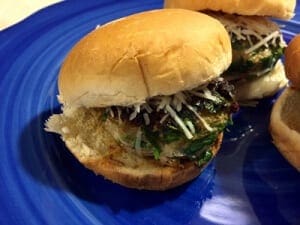 Turkey sliders with cheese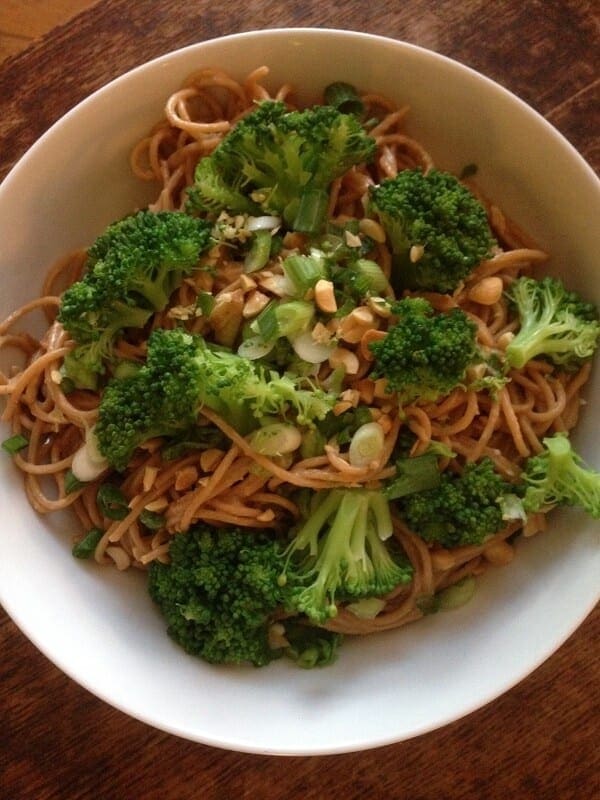 Take-out style made easy. Just go shopping in your pantry and dinner is done!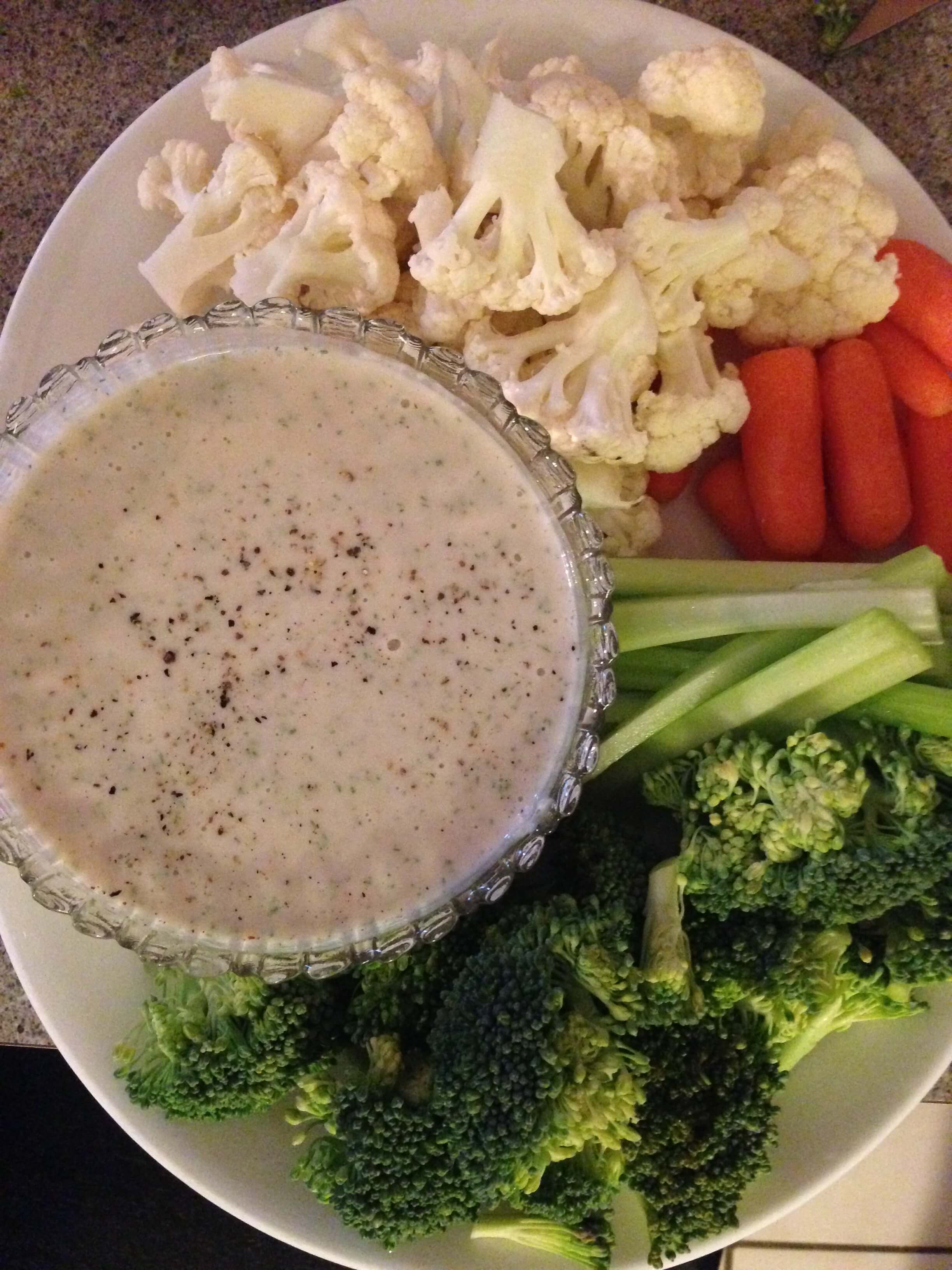 Protein packed dip for veggies or use as a spread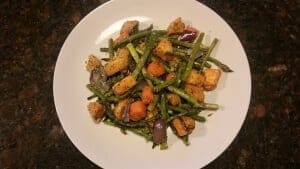 Roasted Spring Vegetable Medley
Roasted Spring Vegetable Medley with onion, carrot, asparagus, potato and parmesan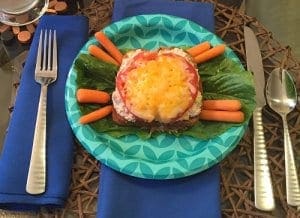 Open face tuna sandwiches with melted cheese topping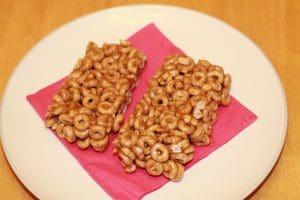 Use up extra cereal and make your own O's bars.  With both peanut butter and honey, they make a quick and tasty homemade breakfast or snack.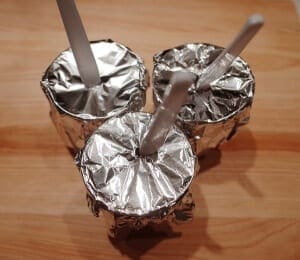 Homemade popsicles made with yogurt, cranberry juice, and peaches. Get creative and substitute your favorite seasonal fruits.