WICShopper simplifies WIC.
WICShopper provides tools that will make WIC easy for you to use. Not all agencies are supported and have the same capabilities so be sure to read the description in the app store!
2
Select your WIC Agency
PLEASE! Read the description in the app store to make sure your agency is supported before installing the app! If it's not, you can email us at [email protected] to find out if and when your agency will be supported.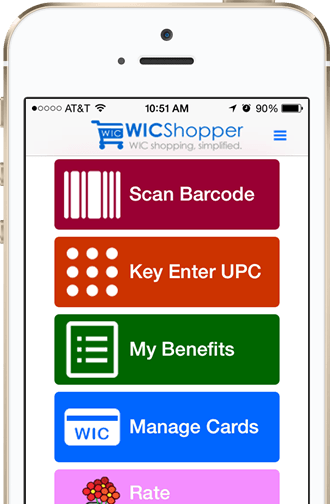 Get the App
Download WICShopper from your app store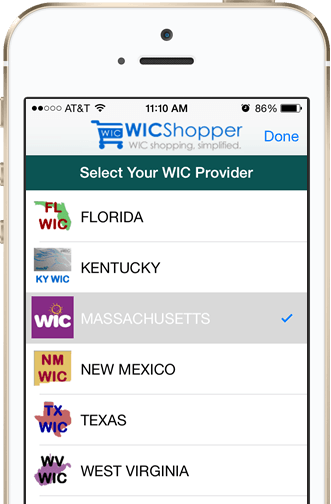 Select your WIC agency
WICShopper supports the WIC programs in the following states: Massachusetts, Florida, Iowa, Kentucky, W. Virginia, Texas, New Mexico, and Wyoming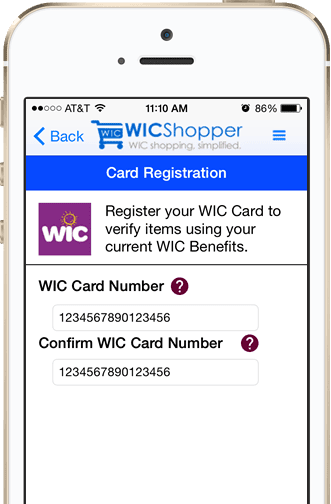 Register your WIC Card
Register using the 16 digit number on the front of your WIC EBT card.  Registration is not possible in TX, NM, WY or OH.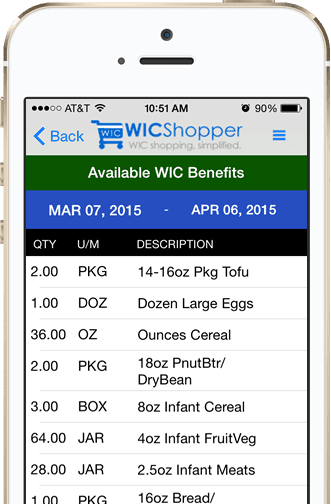 View your benefits
Once you have registered your card, your current benefits will automatically download to the app.  Sorry TX, WY and NM, this is not yet possible in your states!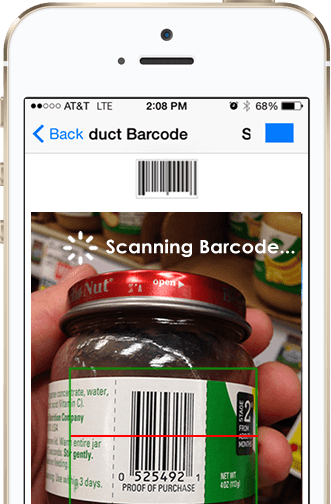 Scan Products
Scan products as you shop to verify WIC eligibility.  In all states, the app will tell you if it is WIC eligible.  If your benefits have been downloaded, the app will tell you if the item is eligible for YOU with your remaining benefits.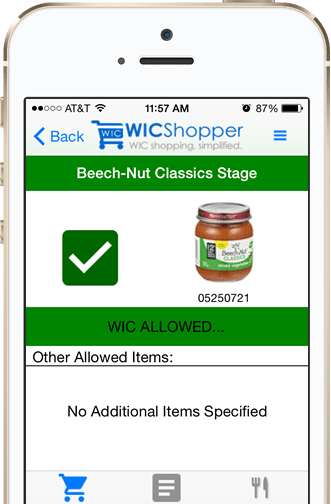 YES!
This item qualifies for your benefits!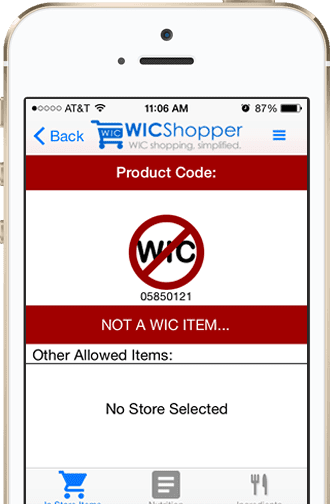 Not this item
Sorry, this item is not WIC eligible for you.
Don't see your agency listed? Let us know about it.