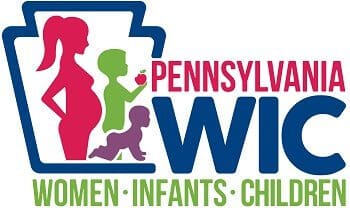 Call your WIC clinic if…
You have questions about WIC foods or amounts.
You were not able to buy a food that you think is WIC approved.
Your card is lost, stolen, or damaged.
Important Things About Your Card
Bring your eWIC card to every WIC appointment. If you forget your card, you will have to return to the clinic to get benefits.
Keep your card safe and clean.
DO NOT write your PIN on your card.
DO NOT keep your PIN in your purse or wallet.
DO NOT give your PIN to anyone that you do not want to use your card.
DO NOT bend your card or scratch the chip on your card.
DO NOT place your card in direct sunlight, such as on a car's dashboard.
WHAT IS A PIN (PERSONAL IDENTIFICATION NUMBER)?
This is a four-digit secret number that you will use with your eWIC card to access your food benefits.
When choosing a PIN, choose four numbers that are easy for you to remember but hard for someone else to figure out (for example, your child's or parent's birthday).  DO NOT use the same number, like 1111, or a sequence of numbers, like 1234, for your PIN.
DO NOT give your PIN to anyone other than your trained WIC Proxy.  If someone knows your PIN and uses your card to get your food benefits without your permission, those benefits will not be replaced.
WHAT IF I ENTER THE WRONG PIN?
DO NOT try to guess your PIN. If the correct PIN is not entered by the seventh consecutive try, your PIN will be locked, and you will need to return to your clinic to reset your PIN. This is done as a protection from someone guessing your PIN and using your food benefits.
WHAT IF I FORGET MY PIN?
Return to the clinic with proof of identity and you can reset it.
WHAT SHOULD I DO IF SOMEONE FINDS OUT MY PIN?
If someone has your PIN who should not have it, immediately call your clinic.
WHEN CAN I USE MY BENEFITS?
You can use your current month benefits as soon as you leave the clinic. Future month benefits are available on the first of the month at 12:01am. Monthly benefits expire at 11:59pm on the last day of the month.
HOW WILL I KNOW MY BENEFIT BALANCE?
The receipt from every purchase shows the balance for the current month. If you don't have your receipt, you can return to the clinic or ask the store to print a balance for you.
WHAT IF MY CARD WON'T WORK?
Contact your clinic.
WHAT SHOULD I DO WITH MY CARD AFTER MY BENEFITS ARE USED?
SAVE your eWIC card! Your next benefits will be purchased with the same eWIC card.
WHAT IF MY CARD IS LOST OR STOLEN?
Contact your clinic immediately.  You can receive a replacement card five (5) days after the card is reported lost or stolen.
Shopping With Your eWIC Card
This section will be updated with steps from 'At Checkout' from the 2019 food list