Featured Recipes
These recipes are excerpts from the EatFresh.org website. We would like to thank EatFresh.org for granting us permission to share these recipes with you. Eatfresh.org is a project of Leah's Pantry and the Human Services Agency of the City and County of San Francisco. Leah's Pantry manages the development and maintenance of EatFresh.org tools, and provides partner support for implementation of the tools throughout California.
Watch their quick demo video for feature highlights on EatFresh.org
EatFresh.org is a a mobile-friendly USDA-approved website that provides inspiration and tools for the CalFresh population and the organizations that serve them. It features easy, low-cost recipes; grouped recipe "meal plans" to reduce food waste; health tips; food discovery information; and Ask a Dietitian. The website is available in English, Spanish, and Chinese.
The goals of EatFresh.org are:
To encourage cooking at home with fresh foods and minimally processed non-perishables.
To show users that healthy change happens even though barriers exist.
To better understand the link between lifestyle/diet choices with the prevention of chronic disease.
EatFresh.org also includes the EatFresh.org Mini Course, which is a free nutrition course that is delivered entirely online. It includes 15 nutrition and healthy living topics that have been designed for low-literacy audiences with beginner computer skills. The course is available in English and Spanish.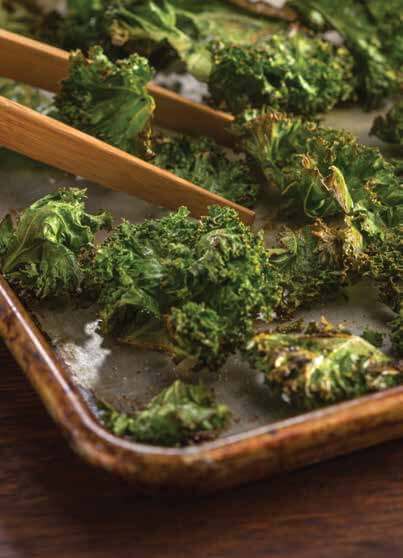 Kale chips are a healthy and satisfying snack.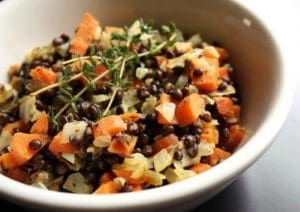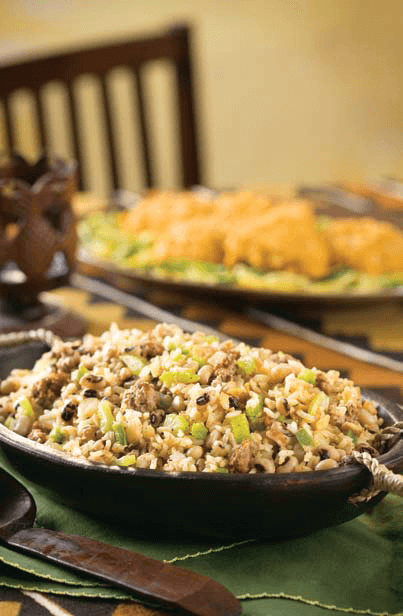 Dirty Rice and Blackeye Peas
Cajun inspired rice and sausage cassarole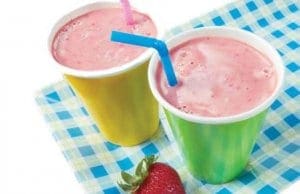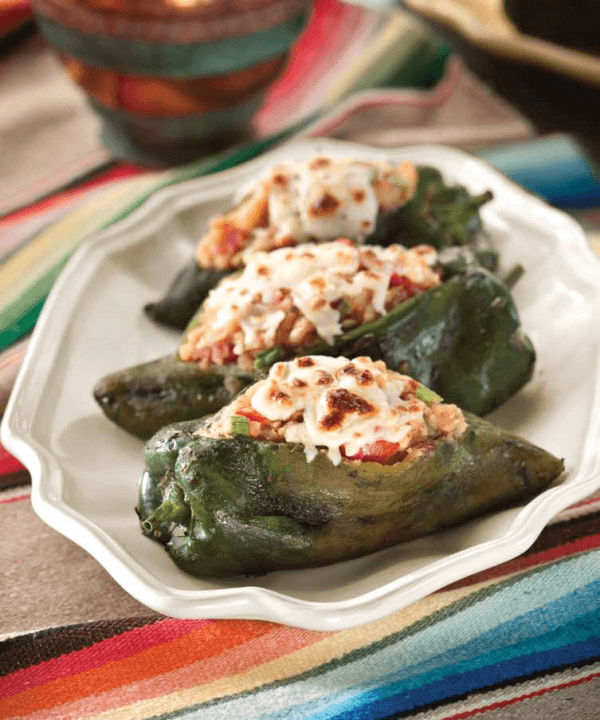 Chipotle Potato Stuffed Poblanos
This recipe is great for a festive breakfast, dinner, or a family gathering.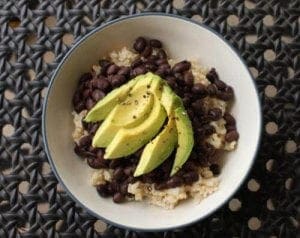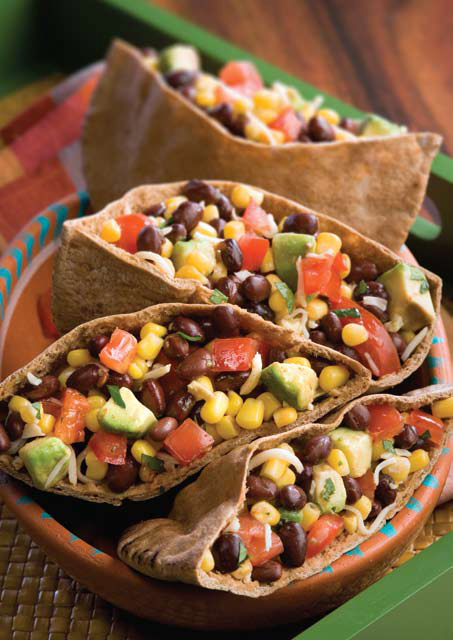 Black Bean and Corn Pitas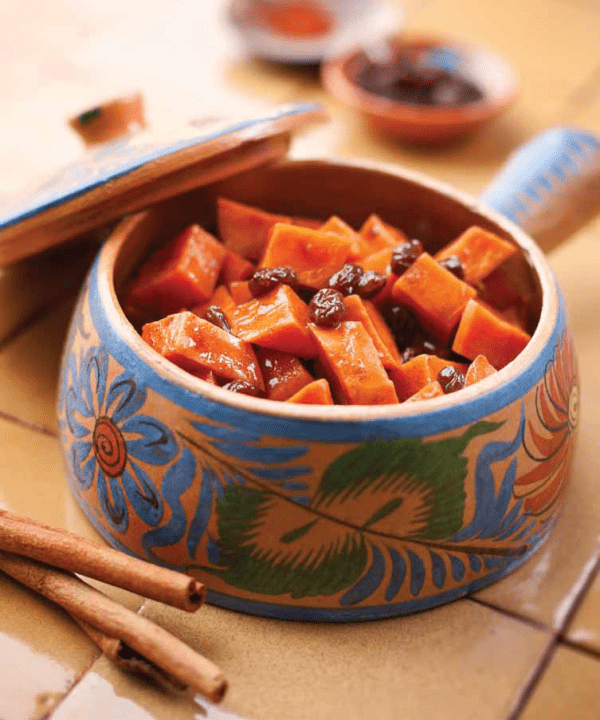 Cinnamon-Orange Glazed Sweet Potatoes
Fresh and healthy sweet potatoes with a flavorful glaze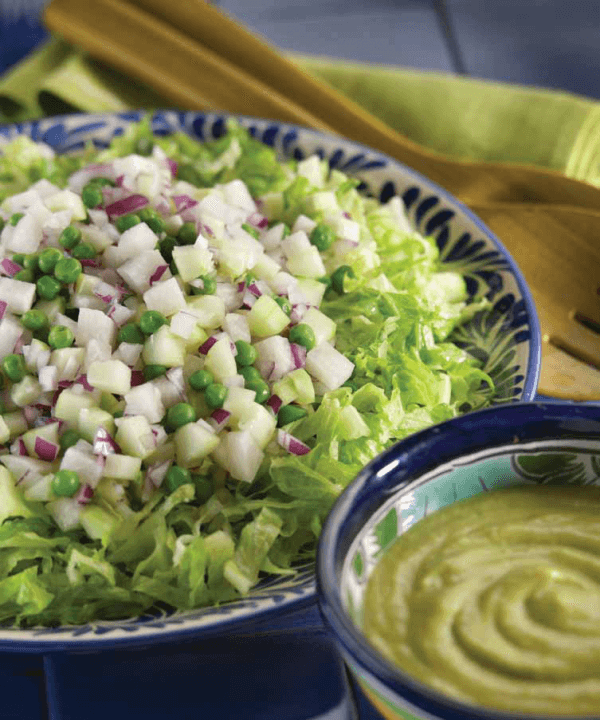 Vegetable Salad with Tangy Avocado Dressing
This recipe uses avocado to make a creamy, healthy dressing that tastes great.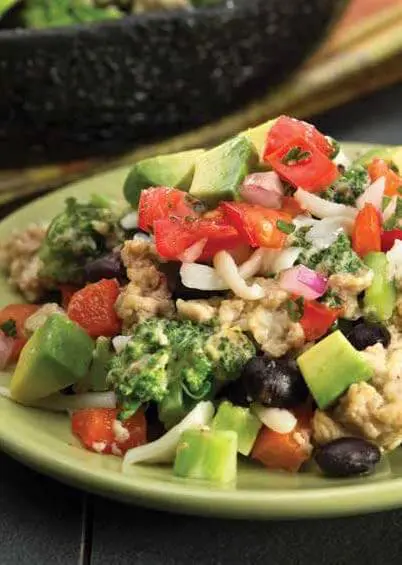 This easy quick and nutritious breakfast will become a staple in your household.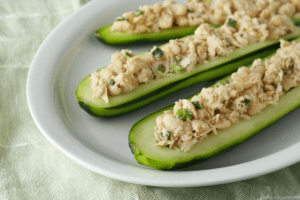 Using cucumbers instead of bread or crackers makes this meal refreshing and a great choice for warmer months.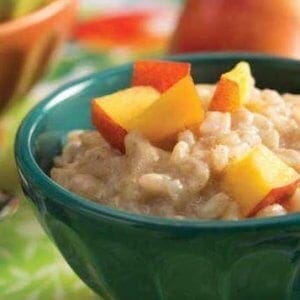 Switch it up and give this healthy morning porridge a try!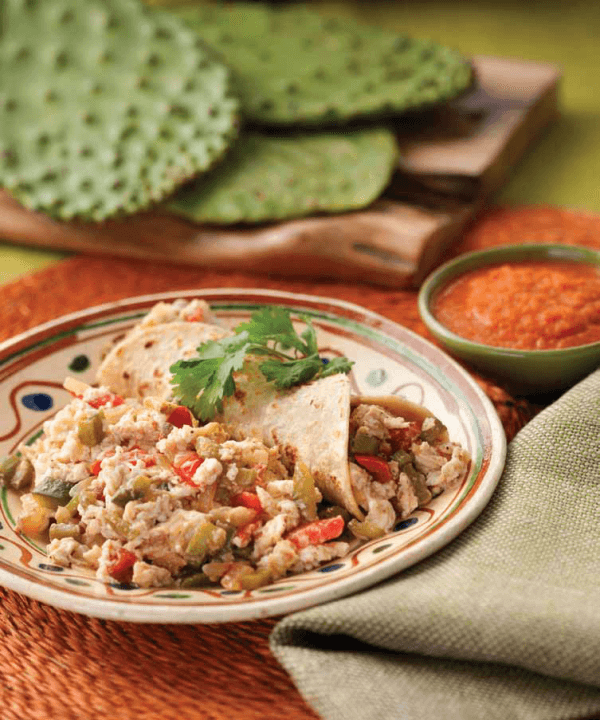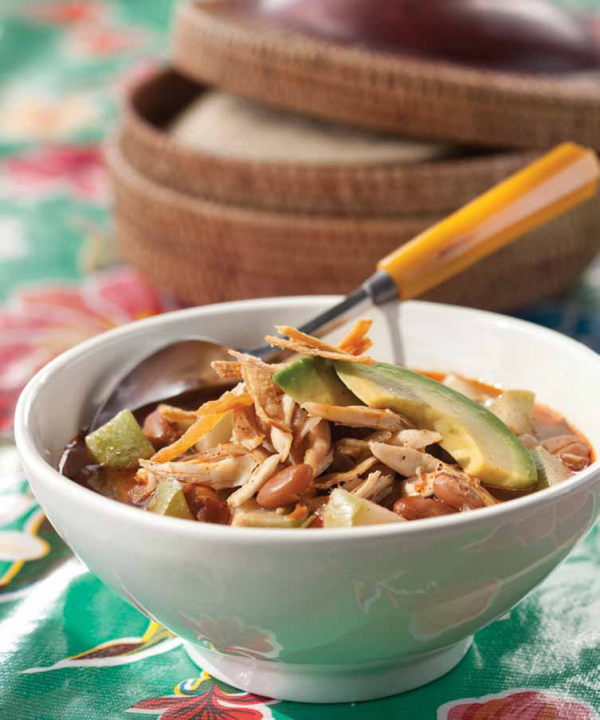 This soup tastes just as good or better the next day. It's a perfect, make-ahead recipe.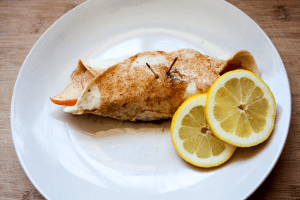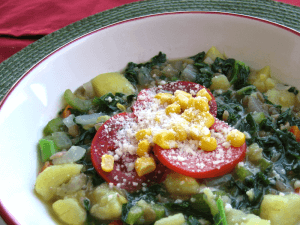 Lentils have a high nutritional value that anyone can benefit from by incorporating this healthy legume into their diet.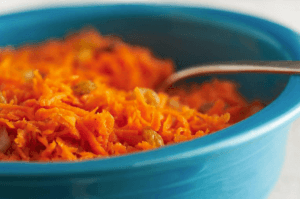 This sweet salad is packed with vitamin A, which keep your eyes healthy.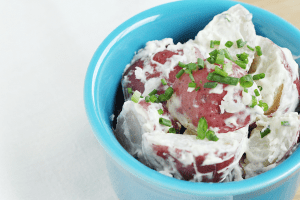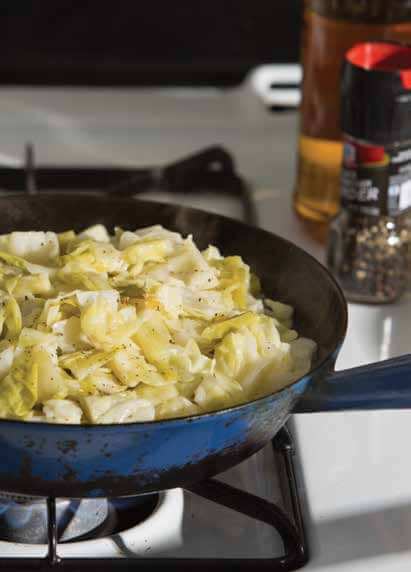 Eating cabbage is an excellent source of vitamin C and manganese. Try this sour spin on this stellar antioxidant.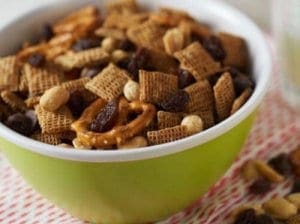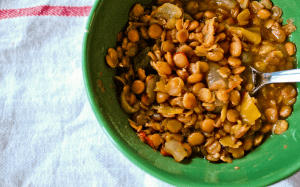 Lentils are high in protein and more delicate tasting than beans. Keep leftovers in the fridge for up to 3 days.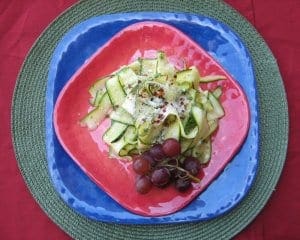 Raw Zucchini Ribbons with Parmesan
Try this spin on pasta and use zucchini ribbions instead.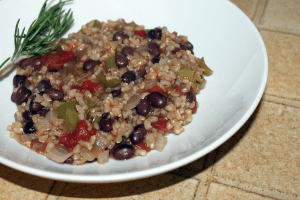 This tropical-inspired dish is gently spiced for a rich flavor.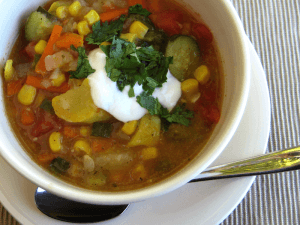 Here's a great new way to use summer vegetables.
Veggie Quesadillas with Cilantro Yogurt Dip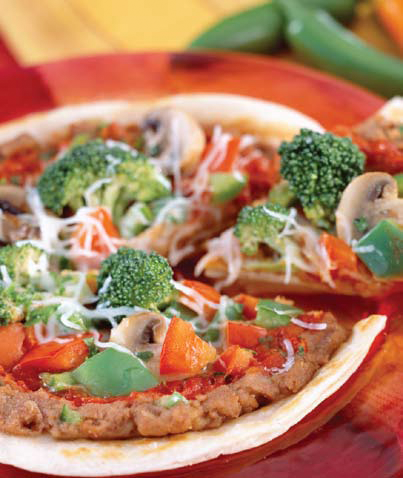 Chili peppers and taco sauce give this pizza a spicy twist.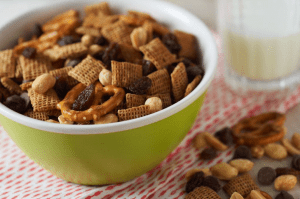 Throw a small baggie of this trail mix into your bag before you leave the house so you'll have something healthy to snack on during the day.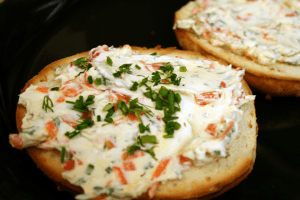 Kids will love this spread – let them do some of the measuring, chopping and mixing!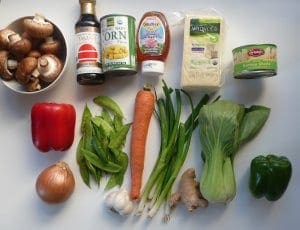 Vegetable and Tofu Stir-Fry
This stir-fry is colorful, flavorful and loaded with nutrients. Tofu is a great alternative protein that is a great source of calcium and vitamin E.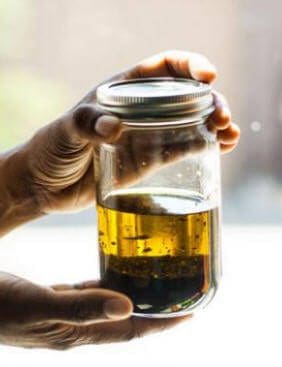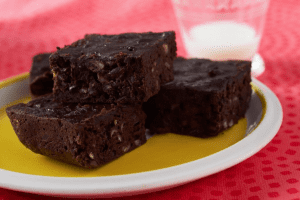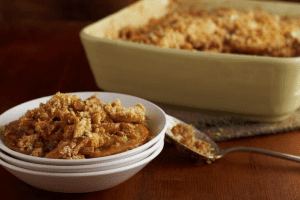 This dessert that will warm you up and make your house smell delicious!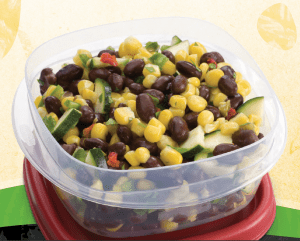 The "three sisters" are corn, beans, and squash (like zucchini). Native Americans planted them together in the garden because they help each other grow. The "three sisters" also work together to give your body a nutritious meal.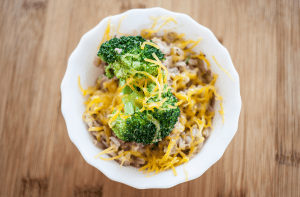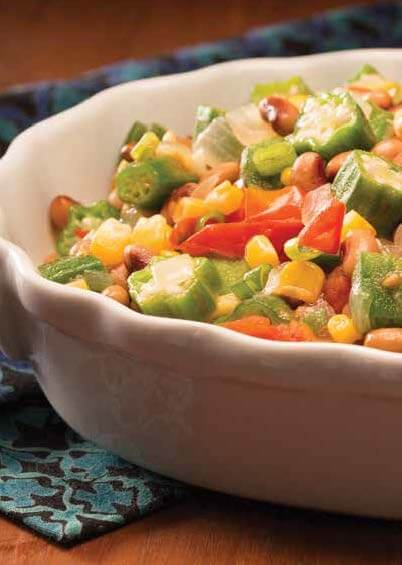 This dinner will be a great way to switch up your diet and expand your cooking repertoire.