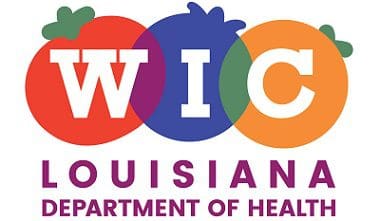 WIC is a mom's best friend. It is a special Supplemental Nutrition Program designed for women, infants, and children, and more! Getting WIC benefits just got easier:  The new Louisiana eWIC card and WICShopper app makes shopping easier and more convenient. Get shopping tips, recipes and more that make it easy and fun to feed your family.
To find out more about WIC, watch these videos!
In 2019, Louisiana WIC switched from paper vouchers to a new electronic WIC card!  This will make the payment process very similar to other types of card-based payments.
Please watching the videos below and ask your WIC staff when eWIC cards are coming to your local WIC office!
English:
Spanish:
How to find a WIC office or phone number
There are over 100 WIC offices across Louisiana. To find a WIC office near you:
Use the "Find a WIC Office" button in the WICShopper app to find the closest clinic
Call 1.800.251.BABY
Unfortunately, Louisiana WIC is not set up to check balances in WICShopper yet.  This will be available in the future.  Please use the "Capture Benefits" feature in the app to store an image of your benefit balance printout from your last shopping trip.
Use the "WIC Stores" button in the WICShopper app
Look for a "WIC Accepted Here" sign.
WICShopper – Frequently Asked Questions (FAQs)
Please note:
If you would like to submit a question about the WICShopper app please email
[email protected]
Scan Barcode or Key Enter UPC:
Q: I scanned some foods or key entered a UPC number and see some different messages.  What do they mean?
A:
Allowed

– This items is allowed for WIC.  It's a great way to know if a food is WIC allowed.  One thing to know is you might see an item is allowed, but it's not in your WIC food benefits, so you can't buy it with WIC. Until WIC benefits link to the WICShopper app, this "allowed" message may not apply to your family's benefits. For example, a one year old child gets whole milk. If you don't have a one year old child in your family, whole milk won't be part of your WIC food benefits, and you won't be able to buy whole milk at the check stand.

Not a WIC item

– This means WIC hasn't approved this item. If you think you should be able to buy this food with WIC food benefits let us know by using "I couldn't buy this!" [HC(3] located in this app.

Unable to identify

– This means the app can't read the barcode.  If for any reason, it's hard for the app to read the barcode you'll get this message. You can also use the button, Key Enter UPC, in the App to enter the 12-digit UPC number located under the barcode.
I couldn't buy this!
Q: When would I use, "I couldn't buy this"? And what is it?
A:  "I couldn't buy this!" lets you tell WIC when a food item you're trying to buy with your WIC food benefits is denied at the check stand. When you use, "I couldn't buy this" in the WICShopper app, we'll get a notice at the State WIC office. We review all items you tell us about and work with stores to make allowed foods available to you!
Q: If I think I should be able to buy a WIC food and I tell you, when would I know if my food item was added?
A: You can check by scanning the item at your next visit.
Louisiana WIC Approved Food List