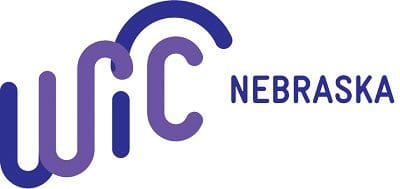 Call your WIC clinic if…
You have questions about WIC foods or amounts.
You were not able to buy a food that you think is WIC approved.
Your card is lost, stolen, or damaged.
Call the automated phone line at 1-844-386-3151   if…
You need to reset or change your PIN.
What should I do with my card after my benefits are used?
Keep your eWIC card! Even when all your WIC foods have been purchased, your card is re-usable.  Your next benefits will be purchased with the same eWIC card
What should I do if my card is lost or stolen?
Call your WIC clinic or call customer service at 1-844-386-3151
When will I have my benefits?
Food benefits become available on the first day of the month at 12:01 am and expire on the last day of the month at midnight.
What happens if all the WIC foods are not purchased?  Will these benefits roll over to the next month?
No, benefits that are not used will expire on the last day of the month
Click below to view the Nebraska WIC food list.
You can check your account balance several ways:
Use the "My Benefits" option in the WICShopper app to view your current benefits.
Check your last store receipt.
See a grocery store cashier or go to the Customer Service Desk for a print out of your current balance.
Call the toll free number on the back of your eWIC card for balance inquiry.
Visit www.ebtedge.com to view and print your balance.
Shopping with your eWIC card
Buy what you need.  You do not have to buy all your foods at one time!  In the beginning it is best to separate your WIC foods from your non-WIC foods.  This will make it easier to see which foods will be bought with WIC and the foods that must be bought with another form of payment.
Before you can shop with the eWIC card, you must set up a PIN (Personal Identification Number) for your card
Call the automated phone line at 1-844-386-3151
Go online to www.ebtedge.com
You will need to have your birthdate and mailing zip code ready!
Keep your PIN Safe
Choose a 4-digit number that is easy for you to remember but hard for others to guess
Do not write your PIN on your card or on anything you keep with your card
Share your PIN – and your eWIC Card – only with your proxy

If someone gets your card and knows your PIN, they could use all of your food benefits and those benefits cannot be replaced.
What if I enter the wrong PIN?
If you entered the wrong PIN four times in a row, your PIN will be locked until Midnight
Call the WIC clinic during business hours if you need to unlock your PIN
You can check your balance several ways:
Use the "My Benefits" option in the WICShopper app to view your current benefits
Call the automated phone line at 1-844-386-3151
Check your last store receipt
 Ask a cashier to print a WIC food benefit balance at the store before you shop
Go online to www.ebtedge.com
The cashier will scan your items.    You may use coupons, store loyalty cards and discounts.
When the cashier tells you, swipe the eWIC card and enter the PIN.  eWIC must be the FIRST payment.
Ask the cashier what food were bought with WIC.  IF there is a food you want removed, ask the cashier to remove it.
Complete the transaction by approving your WIC purchase and pay for any remaining balance with another form of payment.  Once a WIC food has been bought, it cannot be returned to the store.
Keep you receipt!  It has your remaining WIC food benefit balance and it can help your local WIC clinic if ther was a problem in the checkout lane.
Ask the cashier the first time you shop if you MUST separate WIC foods from non-WIC foods.  Stores that require shoppers to separate food items will have a sign like this: