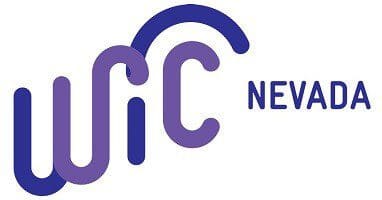 If you or someone you know or work with might benefit from WIC services, please contact the clinic nearest you or call the Nevada WIC Hotline at 1-800-8-NEV-WIC (1-800-863-8942)
Make sure you know your WIC food item balance using a current Shopping List or your last receipt.
Shop for your WIC items, then go to the checkout lane. Look for the sign that says "WIC Accepted Here" at the lane or if you are at one of the stores indicated as "WIC At Any Lane" you may check out at any lane.
Separate your WIC-eligible items from your other groceries.
Tell the cashier that you will be using your Nevada WIC EBT Card and give them any store or manufacturer coupons you may have.
Select "WIC Purchase" on the Point-of-Sale (POS) terminal, then swipe your Nevada WIC EBT Card.
Enter your four-digit PIN and press "Enter".
The cashier will scan each item to confirm that it is an approved WIC food item.
The cashier will enter the amount of your coupons, total all WIC food items and give you a WIC EBT receipt. Your receipt shows your remaining benefit balance.
Make sure you have your Nevada WIC EBT Card and receipt when you leave the store.
Appointments - What is needed?
At the time of your appointment, each applicant will need to have their
Identification
Proof of Residency, and
Proof of Income

You will be asked to bring any of the following for your WIC Certification appointment
(but is not limited to):
PROOF OF IDENTIFICATION
Must be current/valid original document (no photocopies)
Infants/Children
Immunization Record
Hospital Birth Record
Birth Certificate
Medicaid Card
Women or Adult (parent, guardian, or proxy)
Photo ID (such as drivers license, passport)
Work or School ID
Birth Certificate
Medicaid Card
PROOF OF RESIDENCY
One proof of residency may be used to certify the entire family. Parent/guardian's proof of residence applies to the infant/child (name does not have to appear on the document used).
The following are accepted documentation forms of residency:
Current Utility bills for the residence reported
Rent or mortgage receipts for lodging/housing
Statement from landlord
State of Nevada driver's license or state I.D. with current physical address
A P.O. Box address is not acceptable for proof of residence
PROOF OF INCOME
Bring documentation for all income received by the household members
DEFINITION OF INCOME
Income is defined as all gross income before deductions are made for income taxes, social security taxes, insurance premiums, child support, car payments, etc. All income from the prior 30 days will normally be considered, including:
Wages, salary, commissions, or fees
Net income from farm and non-farm self-employment
Social Security benefits
Dividends or interest on savings or bonds
Income from estates or trusts, on investments or net rental income
Public assistance or welfare payments
Unemployment payments
Government, civilian employee or military retirement or pensions or veterans payments
Private pensions or annuities or insurance benefits
Alimony or child support payments
Regular contributions from persons not living in the household
Net royalties
Other income includes, but is not limited to, cash amounts received or withdrawn from any source including savings, investments, trust accounts and other resources with are readily available to the family
Frequently Asked Questions
 How will I know my WIC food benefit balance?
There are four ways to get your balance:
Always keep your last receipt as this will show your remaining balance.
Call EBT Customer Service 1-844-892-2932 and follow the directions.
Go to the cashier line at your grocery store and do a balance inquiry.
What happens if I need to change my WIC food benefits?
You will need to contact your WIC Clinic to discuss any possible changes to your food benefits.
What if I plan to move or change my address?
You must contact your WIC Clinic staff. Always make sure your address is correct.
What is a PIN (Personal Identification Number)?
Your PIN is a four-digit secret code that allows you to use your Nevada WIC EBT Card at the grocery store. Your card WILL NOT work until you call the EBT Customer Service number and activate your card and set a PIN. Choose four numbers that are easy for you to remember.
What if I forget my PIN, want a new PIN or someone finds out my PIN?
Call EBT Customer Service at 1-844-892-2932 to choose a new PIN.
What if I enter the wrong PIN at the grocery store?
If you enter the wrong PIN, you will have three more chances to enter the correct number. After the fourth try, you will need to call your clinic to unlock your pin or you won't be able to use your card until 12:01 am the next day.
What if my card is lost or stolen?
If your card is lost or stolen, it can be replaced at your clinic. As soon as you realize your EBT card is lost/stolen, call your clinic immediately so they can deactivate the card; this will prevent your benefits from being used by an unauthorized person. NOTE: If you don't call to deactivate and benefits are used, they cannot be restored.
How do I take care of my WIC EBT card?
NEVER tell your Personal Identification Number (PIN) to anyone other than your designated proxy.
Do NOT write your PIN on your card.
Sign your name on the back of your card.
Keep your card clean, safe and away from hot places, like direct sunlight and DO NOT bend.
What if I need someone else to do my WIC shopping for me?
If you want someone else to shop for you, contact your WIC Clinic Staff and ask them about adding a Proxy.
What happens if the store's WIC EBT equipment is not working?
You may return to that store location at a later time OR you may go to a different WIC-approved store to shop.
What if my card doesn't work at store?
Swiping your WIC EBT card a second time is sometimes all that is needed.
If the magnetic strip is damaged, ask the cashier if they can manually enter your card's number. You will need to enter your PIN, cashier's are not allowed to enter the PIN for a participant.
Too many incorrect PIN attempts? Call your local WIC office and they can unlock your PIN. Or, you can call customer service 1-844-892-2932 to reset or change your PIN over the phone.
What do I do if benefits were taken from my card and I did not receive the food items from the store?
If you think the store has made an error you MUST call/go into your clinic as soon as you become aware of the mistake. Neither the store nor the WIC Clinics are able to return the items to your Nevada WIC EBT Card. Your clinic will be able to call the State WIC office to report and/or file a claim.
What if I am unable to purchase items at the store?
The reason for this could be because:
Your WIC food balance is too low to purchase this item.
It is not an item on your shopping list or the size is not approved.
This is a item that needs to be added to the WIC Approved Product List.
You have insufficient funds and need to contact your clinic.
If this happens:
The cashier can't change anything to let you buy the item right now.
Check your food balance. If you're sure you have enough left, check the WIC UPC Database to see if you have the correct size or brand.
If you think it's a mistake, take a picture of the product label, including the UPC code and call your local clinic.
When do I call Customer Service?
To set up your pin a new card.
If you can't remember your PIN or want to change your PIN.
For your Food Benefit balance.