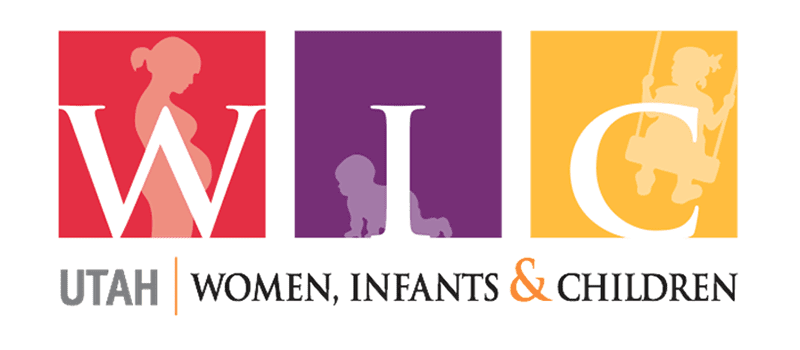 Start here!
We welcome you and your family to the WIC Program. Please call us if you have any questions by dialing: 1-877-WIC-KIDS (1-877-942-5437).  Are you having problems with the WICShopper app?  Email JPMA at [email protected] 
Are you new to WIC?  Please watch the Utah WIC Orientation video below!
Utah WIC Orientation – English
Video de orientación de Utah WIC – Español
What to Bring to Your Certification Appointment
Bring to certification appointments:
Proof of income such as each applicant's Medicaid card or all household pay statements from the last 30 days. If paid weekly, bring four pay statements; bi-weekly or twice monthly bring two pay statements. All sources of income.
Proof of address such as a current utility bill, or a current rent or mortgage bill/receipt. Must have your street address printed on it.
Proof of identity for each person to be certified such as: driver license, birth certificate, Medicaid card or photo ID. Infants may use crib card or Newborn ID Form. Children age one and over require a birth certificate, Medicaid card or photo ID.
Proof of guardianship if you are not the child's parent.
Infants and children being certified.
Immunization records for your children if available.
A parent or guardian must be present at certification appointments.
Tráiga lo siguiente a las citas de certificación:
Prueba de ingresos, como la tarjeta de Medicaid de cada participante o talónes de cheque de pago de los últimos 30 días de todas las personas que viven en el hogar. Si cobra semanalmente, traiga los últimos cuatro talónes de cheque. Si cobra en forma quincenal o dos veces al mes, traiga los dos últimos talónes de cheque.
Prueba de domicilio, como una factura de servicios públicos actual o un recibo o una factura de alquiler o hipoteca actual. Debe tener su dirección impresa.
Prueba de identidad para cada persona que será certificada, como licencia de conducir, Acta de nacimiento, tarjeta de Medicaid o identificación con foto. Los bebés pueden usar la tarjeta del cunero (crib card) o el formulario de identificación de recién nacido. Los niños de un año o más requieren el acta de nacimiento, una tarjeta de Medicaid o una identificación con foto.
Prueba de la tutela. Si usted no es el padre o la madre del niño, deberá presentar la prueba de tutela.
Los bebés y niños que desea certificar.
Registros de vacunación de sus hijos si están disponibles.
El padre, la madre o un tutor debe estar presente en las citas de certificación.
Using your eWIC Card
Shop for WIC foods only at authorized stores. Most stores will have a sticker that identifies them as accepting the Utah eWIC card
Take your eWIC card and your Family Food Benefits list or card balance receipt with you to the store.
Utah WIC authorizes specific brands and package sizes. If you have trouble finding an item, speak with store staff. Stores do not have the ability to allow you to purchase items not on the WIC authorized product list. If you find an item that you were not allowed to buy that you believe is an authorized item, you can report it to the State WIC Office to research. You can report it through the WIC Shopper app or by emailing

[email protected]

.
When selecting your WIC foods, keep an eye on your remaining balances of ounces or containers to ensure
that the package sizes you choose will fit within the quantities loaded to your family's eWIC card.
Follow the instructions of the cashier when using your eWIC card. You may need to insert your card at the beginning of the transaction. You don't normally need to separate your WIC foods from your other purchases.
The cashier will give you a beginning balance receipt, this will tell you what your card currently has loaded to
it. A second receipt tells you what is coming off your eWIC card during this transaction. The final WIC receipt
is your ending balance receipt, this is what you have left on your card after this shopping trip. Keep your ending balance receipt so that you will know what is left on your card next time you shop.
You will need to enter your PIN number. You should never need to tell the cashier your PIN number.
You will need to approve the WIC transaction before payment. You can remove items before you pay.
After you pay for your WIC items, you can pay the difference on your fruit and vegetable items and pay for
your other purchases with another method of payment. Always pay with your eWIC card first.
If there is any card error at the store, you will need to return to the clinic to resolve the problem.
You may not return your WIC foods to the store for cash, credit or other items.
Please treat store staff with respect and courtesy.
If you have problems at the store, speak with the store manager to resolve the problem. If the manager is
unable to resolve the problem, call your WIC clinic or the State WIC Program at 1-877-WIC-KIDS. Make sure
to keep track of the store name, date/time, names of people involved, and save your receipt.
WIC Q & A
Q:
Do I have to get all of my WIC foods?
A: No, it is not a violation if you choose to purchase less or none of the WIC foods provided to you.
Q: Can I replace foods I don't use with another food?
A: A few substitutions are allowed for some foods. Contact your WIC clinic to discuss your options to have your food package changed. No substitutions may be made at the store.
Q: May I feed my WIC foods or my child's WIC foods to other members in my household?
A: The WIC foods are meant only for the person who they were issued for. If those in your home receiving WIC benefits do not eat a certain WIC-provided food, do not get it at the store or ask the clinic staff to remove it from your food package. If you have gotten WIC foods that are unneeded, bring them to your WIC clinic.
Q: What should I do if I reduce or stop breastfeeding?
A: Contact your WIC clinic. You will meet with a nutritionist and discuss the options available to you.
Q: Will my benefits roll over to the next month if they are not used?
A: No. Any WIC food benefits not purchased that month will not carry over to the next month.
Q: What is an eWIC card?
A: An eWIC card holds WIC food benefits that the participant can use at the grocery store.
Q: Will SNAP benefits and WIC benefits be on the same card?
A: No. The eWIC card for the WIC program will be separate from the EBT card for the SNAP program.
Q: Will participants still be able to use their checks that were already printed?
A: Yes. Participants will still be able to use their checks until they run out and should have no reason to switch over to an eWIC card early unless they have a food package change or the checks are stolen.
Q: Will the eWIC card be able to have three (3) months' worth of benefits loaded onto it?
A: Yes. The eWIC card will have the ability to hold three (3) months' worth of benefits. Unused benefits will expire in the same way as they do with the current check system. Participants will still have to return to the WIC clinic to receive additional benefits and nutrition education.
Q: Will there be one (1) card for all household members on WIC?
A: Yes. All family members on WIC in the same household will have their benefits on one (1) card. Foster children will receive their own cards. You will use this card at every appointment to add the next set of benefits. The card is not to be used and then thrown away.
Q: Who can change the PIN?
A: Only the head of household (parent/guardian) can change the PIN for an eWIC card. This is done at the clinic.
Q: Do participants need to show identification with their eWIC card at the grocery store?
A: No. Identification is not required with the eWIC card at the grocery store. The PIN will be the participant's identification for using the card.
Q: How will the eWIC card work at the store?
A: The process will be very similar to using a debit or credit card. Participants will shop for their WIC approved items as usual. At checkout, the eWIC card will be inserted into the card reader where WIC approved items will be deducted from the balance of the benefit package on the card. Unused benefits will remain on the card and will expire the last day of the month at midnight.
Q: What happens if a participant loses their card?
A: If a participant loses their eWIC card, it will be placed on the Hot Card List and after a 3-day waiting period the parent/guardian will be able to come into the WIC clinic with appropriate proof of identity to get a new one.
Q: Will retailers accept checks and eWIC cards?
A: Yes. During the transition to eWIC, retailers will accept both eWIC cards and checks. The eWIC transition will begin in the pilot area of Weber, Morgan, Davis and Summit counties. Stores in those areas should be ready to accept cards by September 1, 2020. Stores in all other counties should be ready to accept eWIC cards in late October 2020.
Q: Can eWIC cards be used at self-checkout registers?
A: No. Technology is still under development by retailers. Utah WIC plans to allow self-checkout when stores are ready.
Q: Can participants shop in other states with their Utah eWIC card?
A: No. Utah eWIC cards are ONLY accepted at Utah authorized WIC retailers.
Q: What happens to eWIC cards of foster children when they move to a different household?
A: The eWIC card should follow the foster child. Each foster child will be assigned an eWIC card of their own. If multiple foster children reside in one household, the authorized representative may label each card with the child's initials to keep them separated.
Q: Can eWIC cards be used at all stores?
A: No. Utah eWIC cards can only be used at WIC authorized stores that are eWIC ready. These stores should display the Utah eWIC is Welcome decal near the store entrance.
Q: What should I do if an item on the WIC Approved Food List does not get deducted from my eWIC card at checkout?
A: After scanning all items, WIC-approved food items will be deducted from the eWIC card. Check the receipt to ensure the items are correctly deducted before pressing the key to confirm your purchase.
Q: What is the WICShopper Application?
A: WICShopper is a specialized WIC smartphone application. The application will assist participants in identifying WIC-approved food items at the grocery store. The application will allow participants to scan an item's Universal Product Code (UPC) to ensure that it is a WIC-approved item before checking out. The application has many other features to help WIC participants get the most out of the WIC program.
Q: When will I get my eWIC card?
A: After your local agency transitions to eWIC, you will receive your eWIC card at your next scheduled appointment. There is no reason to switch over to an eWIC card early unless you have a food package change or your checks are lost or stolen.
Q: My partner and I share the shopping in our household. May we each get a card for the same account?
A: No. Only one card is assigned per household.
Find a WIC Clinic
Use the "Find a WIC Office" button in the WICShopper app.  You can get directions to your clinic and call them right from the app.
Find a WIC Store
Use the "WIC Stores" button in the WICShopper app
Look for a "WIC Accepted Here" sign.
Shopping Tips
Don't forget to bring your eWIC card with you to the store!
Scan products in the WICShopper app to make sure they are WIC eligible.  Remember to verify that you actually have the benefits to purchase the product!
Use your Utah WIC Authorized Foods List (AFL) in the WICShopper (or your printed version) to see the WIC foods you can buy.
Buy store brands, shop for sales and specials, and use manufacturer and store coupons.
Scanning Products
Q:
I scanned some foods or key entered a UPC number and see some different messages.  What do they mean?
A:
Allowed

– This items is allowed for WIC! One thing to know is you might see an item is allowed, but it's not in your WIC food benefits, so you can't buy it with WIC. Until WIC benefits link to the WICShopper app, this "allowed" message may not apply to your family's benefits. For example, a one year old child gets whole milk. If you don't have a one year old child in your family, whole milk won't be part of your WIC food benefits, and you won't be able to buy whole milk at the check stand.

Not a WIC item

– This means WIC hasn't approved this item. If you think you should be able to buy this food with WIC food benefits let us know by using "I couldn't buy this!" button in this app.

Unable to identify

– This means the app can't determine if the item is WIC eligible. This could be due to not having connectivity in the store. Try connecting to WiFi or finding a spot where you get better service.
Q: I tried scanning fresh fruits and vegetables.  Either they don't scan or they come up as not allowed. Why?
A: The app can't scan fresh fruits and vegetables and sometimes the stores use their own packaging.  However, all whole, pre-cut, sliced or individual serving sizes without sauces or dips are allowed. There are some other rules, so refer to your food list in the app for more details.
I couldn't buy this!
Q: 
When would I use, "
I couldn't buy this
"? And what is it?
A:  "I couldn't buy this!" lets you tell WIC when a food item you're trying to buy is denied at the register. When you use, "I couldn't buy this!" in the WICShopper app, we will get a notice at the State WIC office. We review all items you tell us about and work with stores to make allowed foods available to you!
WIC Rights and Responsibilities
WIC Rights and Responsibilities (English)
Revised 12/01/2022
I have the right to:
Receive benefits to buy healthy foods. I know WIC does not provide all the food I need.
Get information about healthy eating and active living.
Receive help and support with breastfeeding.
Receive information about immunizations and other health services that may help me.
Fair and respectful treatment from WIC staff and store employees. If I have not been treated fairly, I can talk to a WIC supervisor. I can ask the WIC director or the State WIC Office for a conference or a hearing if I disagree with decisions regarding my eligibility.
Civil rights protection. WIC Program eligibility standards are the same for everyone regardless of race, color, national origin, sex, age or disability.
WIC's privacy policy is found on the back of this form.
My responsibilities:
I agree to give true and complete information about:
My income. I will tell staff about all income sources in my household. I will report any changes.
My participation in Medicaid, Supplemental Nutrition Assistance Program (SNAP), or the Family Employment Program (TANF). I will let WIC know if I stop participating in a program that made me eligible for WIC.
My breastfeeding status. I will notify WIC if I reduce, stop or increase breastfeeding.
My pregnancy status, such as giving birth or becoming pregnant.
My address. I will report changes to my address or contact information. I can ask for a Verification of Certification (VOC) if I am moving out of state to make it easier to get on WIC in my new state.
I agree to follow the rules. I will:
Treat clinic staff and store employees with respect. I won't swear, yell, threaten or harm anyone.
Use my WIC foods for the family members they were issued for.
Return extra foods I can't use to the clinic. I understand I am not required to purchase all the foods on my card if I don't need them.
Never offer to sell, give away, or trade my WIC foods, infant formula or eWIC card. This includes posting them online, or returning them to the store. Any food or formula I offer to sell or give away that is the same as the WIC food or formula I received will be assumed to be WIC food. I will be asked to pay the program back for the food or formula.
Receive benefits from only one WIC clinic at a time. I understand that dual participation is illegal.
Keep my appointments or contact the clinic to reschedule. I understand I can be taken off the program if I do not pick up benefits for two months in a row.
Bring my eWIC card with me when I go to the clinic so that my benefits can be loaded onto the card.
Protect my eWIC card like a debit card, keeping it from being lost, stolen, damaged or destroyed.
Promptly tell WIC staff if my eWIC card is lost or stolen. I understand there will be a two-day waiting period to replace my card. I will not try to use a card I reported lost.
Not share my card or PIN number with anyone except for those that I authorize while in the clinic.
Follow the rules and instructions in the Utah WIC Authorized Foods booklet or WIC Shopper App.
Agreement:
I have read or been advised of my rights and responsibilities. If I do not follow these rules, I understand I may be asked to repay WIC for any benefits my family received. I also understand I may lose future benefits and be taken off the WIC program.
This certification is being completed with the receipt of federal assistance. I certify that the information I have given is correct to the best of my knowledge. Program staff may verify all of the information I have given to the clinic. I know that any untrue information I have given to receive WIC food benefits, including but not limited to making a false or misleading statement or misrepresenting, concealing, or withholding facts may result in me having to pay back the state agency for the value of food improperly given to me, and may subject me to civil or criminal prosecution under state and federal law.
WIC Privacy Policy:
WIC respects your right to privacy. As a WIC participant, you may receive reminder text messages, phone calls, letters, postcards, or emails. You may request not to receive these reminders. To opt out of texts, tell clinic staff or, reply STOP. To opt out of automated voice reminders, use option 9.
Information about your participation in the WIC program may be shared for non-WIC purposes with other health and nutrition programs that serve persons eligible for the WIC program. The executive director of the Utah Department of Health and Human Services has authorized the disclosure and use of confidential WIC information to certain programs to see if you qualify for their services; to conduct outreach; to share needed health information with programs you are already participating in; to streamline administrative procedures between programs; and to help assess the overall health of Utah families through reports and studies. You may ask WIC staff for more information about these programs.
USDA Nondiscrimination Statement:
In accordance with federal civil rights law and U.S. Department of Agriculture (USDA) civil rights regulations and policies, this institution is prohibited from discriminating on the basis of race, color, national origin, sex (including gender identity and sexual orientation), disability, age, or reprisal or retaliation for prior civil rights activity.
Program information may be made available in languages other than English. Persons with disabilities who require alternative means of communication to obtain program information (e.g., Braille, large print, audiotape, American Sign Language), should contact the responsible state or local agency that administers the program or USDA's TARGET Center at (202) 720-2600 (voice and TTY) or contact USDA through the Federal Relay Service at (800) 877-8339.
To file a program discrimination complaint, a Complainant should complete a Form AD-3027, USDA Program Discrimination Complaint Form which can be obtained online at: https://www.usda.gov/sites/default/files/documents/USDA-OASCR%20P-Complaint-Form-0508-0002-508-11-28-17Fax2Mail.pdf, from any USDA office, by calling (866) 632-9992, or by writing a letter addressed to USDA. The letter must contain the complainant's name, address, telephone number, and a written description of the alleged discriminatory action in sufficient detail to inform the Assistant Secretary for Civil Rights (ASCR) about the nature and date of an alleged civil rights violation. The completed AD-3027 form or letter must be submitted to USDA by:
(1) mail: U.S. Department of Agriculture, Office of the Assistant Secretary for Civil Rights,1400 Independence Avenue, SW, Washington, D.C. 20250-9410; (2) fax: (833) 256-1665 or (202) 690-7442; or (3) email: [email protected].
This institution is an equal opportunity provider.
Derechos y Responsabilidades (Español)
DERECHOS Y RESPONSABILIDADES
Revisado 12/01/2020
Yo tengo el derecho a:
Recibir beneficios para comprar alimentos saludables. WIC no provee todos los alimentos que necesito.
Recibir información acerca de cómo alimentarse saludablemente y cómo tener una vida activa.
Recibir ayuda en cuanto a la lactancia.
Recibir información acerca de inmunizaciones y otros servicios de salud que pueden ayudarme.
Recibir un trato justo y respetuoso de los empleados de WIC y de la tienda. Si no recibo un trato justo, puedo hablar con un supervisor de WIC. Si no estoy de acuerdo con mi elegibilidad para el programa, puedo pedir hablar con personal de la oficina de WIC del estado para una conferencia o audiencia.
Protección de mis derechos civiles. La reglamentación para la elegibilidad y la participación en el programa WIC son iguales para todos sin importar raza, color, nacionalidad, sexo, edad o discapacidad.
La política de privacidad de WIC se encuentra en el reverso de este formulario. 
Mis responsabilidades son:
Daré información veraz y completa sobre:
Mis ingresos. Daré información de los ingresos de todas las personas en mi casa. Informaré al personal de WIC si hay cambios de ingresos.
Mi participación en Medicaid, Programa SNAP, o el Programa de Empleo Familiar (TANF). Informaré al personal de WIC si ya no estoy participando en esos programas.
Mi estado de lactancia. Informaré al personal de WIC si la lactancia materna ha disminuido, he dejado de amamantar o aumente la lactancia.
Mi estado de embarazo, si he dada a luz o estoy nuevamente embarazada.
Mi dirección. Informaré al personal de WIC de cambios en mi dirección o teléfono. Puedo pedir una Verificación de Certificación (VOC) si voy a mudarme fuera del estado para que sea más fácil ingresar a WIC en mi nuevo estado.
Entiendo que debo seguir las siguientes reglas:
Tratar con respeto a los empleados de la clínica y de la tienda. No diré malas palabras, no gritaré, no amenazaré o lastimaré a nadie.
Usar los alimentos de WIC para los miembros de la familia para quienes fueron emitidos.
Devolver a la clínica comida extra que no usaré. Entiendo que no estoy obligado a comprar todos los alimentos en mi tarjeta si no los necesito.
No vender, regalar o intercambiar los alimentos de WIC, fórmula infantil o tarjeta eWIC. Esto incluye por el Internet, o devolverlos a la tienda. Cualquier alimento que venda o regale que sea igual a los alimentos de WIC, serán asumidos como alimentos de WIC. Esto resultará en que yo tenga que pagar al programa.
Recibir beneficios de una clínica a la vez. Entiendo que participar en más de una clínica de WIC es ilegal.
Asistir a todas mis citas o llamar a la clínica para cambiar la cita. Entiendo que si falto a mis citas dos meses seguidos, se me puede retirar del programa.
Llevar mi tarjeta eWIC cuando vaya a la clínica para que mis beneficios se puedan recargar a mi tarjeta.
Cuidar mi tarjeta eWIC como una tarjeta de débito, evitando que se pierda, sea robada, dañada o destruida.
Informar a los empleados de WIC si perdí o me robaron mi tarjeta eWIC. Entiendo que habrá un período de espera de dos días para reemplazar mi tarjeta. No intentaré usar una tarjeta reportada como perdida.
No compartir mi tarjeta o número de PIN con nadie, excepto con aquellos que autoricé cuando estaba en la clínica.
Seguir las reglas e instrucciones del folleto "Alimentos Autorizados por WIC" o la aplicación "WIC Shopper".
Acuerdo:
Yo he leído o se me ha informado de mis derechos y responsabilidades (impresos al reverso). Si no sigo estas reglas, entiendo que se me puede pedir que reembolse a WIC los beneficios que recibió mi familia. También entiendo que puedo perder beneficios futuros y que me retiren del programa de WIC.
Esta certificación se está llevando a cabo con asistencia federal. Certifico que la información que he proporcionado es correcta según mi leal saber y entender. El personal del programa puede verificar toda la información que he presentado a la clínica. Sé que cualquier información falsa que he dado para recibir los beneficios de alimentos de WIC, incluyendo, pero no limitado a hacer una declaración falsa o falsificar, encubrir u ocultar la verdad puede dar como resultado que la agencia pida el reembolso del valor de los alimentos que incorrectamente se me dieron y puedo ser sujeto a un juicio civil o criminal bajo la ley federal y estatal.
La póliza de privacidad de WIC:
WIC respeta el derecho a su privacidad. Puede que reciba mensajes de texto, llamadas por teléfono, cartas, tarjetas postales o correos electrónicos para recordarle de sus citas. Usted puede optar por no recibir estos recordatorios. Para optar por no recibir mensajes de texto, informe al personal de la clínica o responda STOP. Para optar por no recibir recordatorios de voz automatizados, use la opción 9.
Información acerca de su participación en el programa de WIC puede ser compartida con otros programas de salud y nutrición. El director ejecutivo del Departamento de Salud y Servicios Humanos de Utah ha autorizado que se comparta y use la información confidencial de WIC con ciertos programas para ver si usted califica para recibir estos servicios; para informarle sobre programas disponibles; para compartir información de salud necesaria con programas en los cuales ya usted está participando; para simplificar los procedimientos administrativos entre los programas y para ayudar a evaluar la salud general de las familias de Utah a través de informes y estudios. Usted puede pedirle al personal de WIC más información acerca de estos programas.
Declaración de no discriminación del USDA:
De acuerdo con la ley federal de derechos civiles y las normas y políticas de derechos civiles del Departamento de Agricultura de los Estados Unidos (USDA), esta entidad está prohibida de discriminar por motivos de raza, color, origen nacional, sexo (incluyendo identidad de género y orientación sexual), discapacidad, edad, o represalia o retorsión por actividades previas de derechos civiles.
La información sobre el programa puede estar disponible en otros idiomas que no sean el inglés. Las personas con discapacidades que requieren medios alternos de comunicación para obtener la información del programa (por ejemplo, Braille, letra grande, cinta de audio, lenguaje de señas americano (ASL), etc.) deben comunicarse con la agencia local o estatal responsable de administrar el programa o con el Centro TARGET del USDA al (202) 720-2600 (voz y TTY) o comuníquese con el USDA a través del Servicio Federal de Retransmisión al (800) 877-8339.
Para presentar una queja por discriminación en el programa, el reclamante debe llenar un formulario AD-3027, formulario de queja por discriminación en el programa del USDA, el cual puede obtenerse en línea en: https://fns.usda.gov/sites/default/files/resource-files/usda-program-discrimination-complaint-form-spanish.pdf, de cualquier oficina de USDA, llamando al (866) 632-9992, o escribiendo una carta dirigida a USDA. La carta debe contener el nombre del demandante, la dirección, el número de teléfono y una descripción escrita de la acción discriminatoria alegada con suficiente detalle para informar al Subsecretario de Derechos Civiles (ASCR) sobre la naturaleza y fecha de una presunta violación de derechos civiles. El formulario AD-3027 completado o la carta debe presentarse a USDA por:
(1) correo: U.S. Department of Agriculture, Office of the Assistant Secretary for Civil Rights, 1400 Independence Avenue, SW, Washington, D.C. 20250-9410; (2) fax: (833) 256-1665 o (202) 690-7442; o (3) correo electrónico: [email protected].
Esta entidad es un proveedor que brinda igualdad de oportunidades.