This recipe provided by eatFresh.org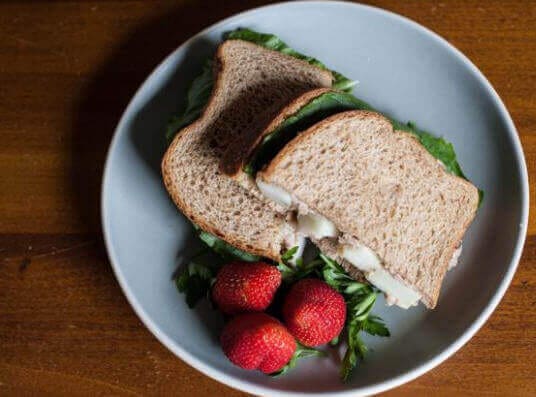 Ingredients
1

6.5 ounces drained tuna

1

Apple

¼

cup

Lowfat vanilla yogurt

1

teaspoon

Mustard

1

teaspoon

Honey

3

Lettuce leaves

6

slices

Whole grain bread
Instructions
Wash and peel the apple. Chop it into small pieces.

Drain the water from the can of tuna.

Put the tuna, apple, yogurt, mustard, and honey in a medium bowl. Stir well.

Spread 1/2 cup of the tuna mix onto slices of bread.

Top each sandwich with a washed lettuce leaf and a slice of bread.
Notes
Try out different kinds of apples when they are in season
Serving size: 1 sandwich Total calories: 270 Total fat: 4.6 g Saturated fat: 1.2 g Carbohydrates: 26 g Protein: 23 g Fiber: 5.5 g Sodium: 478 mg