This recipe provided by Kellogg's Healthy Beginnings
Watch the video!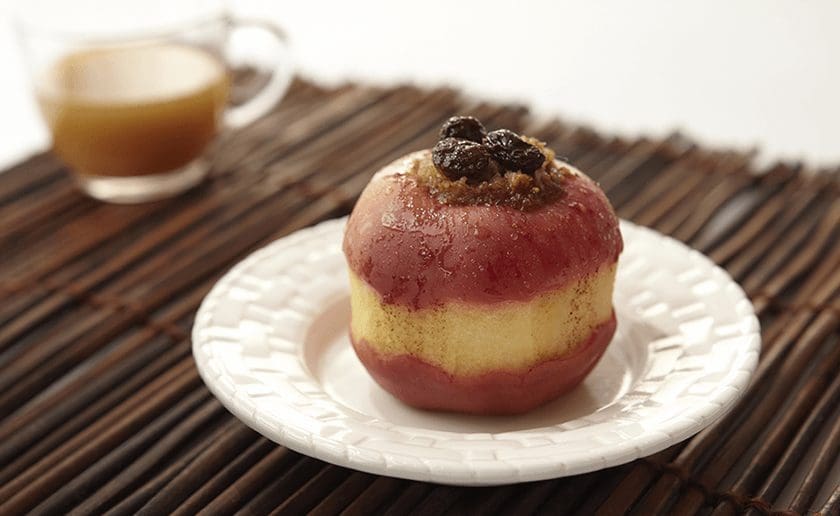 Ingredients
4

baking apples

medium size

5

cups

frosted shredded wheat

(crushed)

2

tbsp

raisins

1/2

tsp

cinnamon

1/3

cup

100% apple juice
Instructions
Core apples. Peel 1 inch wide strip around middle of each apple. Place upright in 1 1/2-quart microwave-safe casserole dish.

In small bowl combine frosted shredded wheat cereal, raisins and cinnamon. Pack cereal mixture into centers of apples.

Pour apple juice over apples and into casserole dish. Microwave, covered, at high for 6 to 12 minutes* or until apples are tender. Turn casserole dish and baste apples with juice every 3 minutes.

Before serving, spoon juice over apples again. Serve warm.