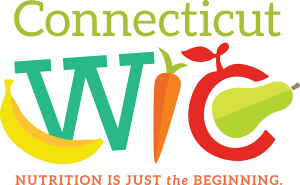 This recipe is provided by Connecticut Department of Public Health WIC and SNAP-Ed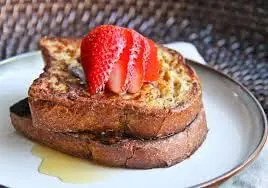 Ingredients
2

eggs

(WIC approved)

1/2

cup

1% or nonfat/skim milk

(WIC approved)

1/2

tsp

vanilla extract

6

slices

whole wheat bread

(WIC approved)

light syrup or fruit (optional)
Instructions
Preheat the griddle over medium heat, or set an electric frying pan at 375 degrees.

Put eggs, milk, and vanilla in a pie pan or shallow bowl and beat with a fork until well mixed.

Grease the griddle or pan with a thin layer of oil or use nonstick spray.

Dip both sides of bread, one slice at a time, in the egg mixture and cook on the hot griddle or frying pan.

Cook on one side until golden brown. Turn the bread over to cook the other side. It will take about 4 minutes on each side.

Serve with light syrup, applesauce, fruit slices, or jam.
Notes
Optional Toppings:
Sliced fresh strawberries.
Sliced bananas.
Frozen berries: such as strawberries, blueberries, raspberries.
Canned fruit in 100% juice.
Tips:
You can freeze the French Toast and warm up in the toaster for a quick hot breakfast. Recipe adapted from: http://www.whatscooking.fns.usda.gov/recipes/supplemental-nutrition-assistance-program-snap/fantastic-french-toast
This material was funded by USDA's Supplemental Nutrition Assistance Program - SNAP. SNAP helps low income people buy nutritious food for a better diet. To get more information contact the CT Department of Social Services at 1- (855) 626-6632 or WWW.CT.gov/dss . USDA does not endorse any products, services, or organizations. Provided by Department of Public Health in partnership with the University of Saint Joseph. This institution is an equal opportunity provider.