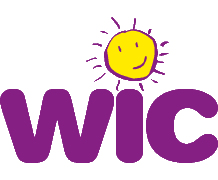 This recipe was provided by Massachusetts WIC and adapted from  Magazine.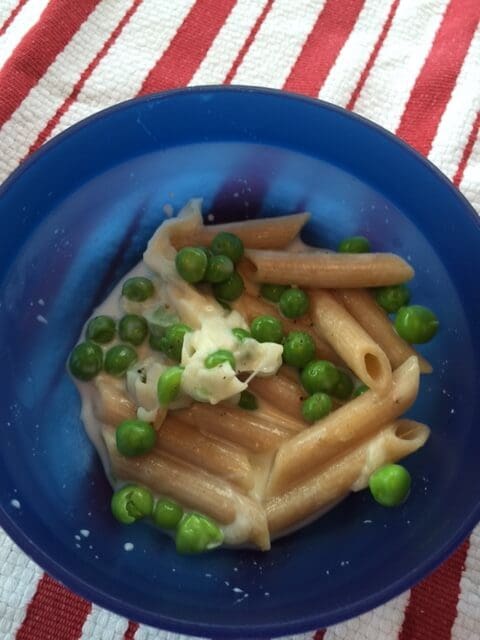 Ingredients
1/3

cup

whole wheat macaroni pasta, uncooked

1/2

cup

water

1/4

cup

low-fat milk

1/4

cup

frozen peas and/or mashed frozen butternut squash

1/2

cup

shredded cheddar cheese

pinch

pepper

Parmesan cheese for serving

(optional)
Instructions
Combine the pasta and water and microwave on high for 2 minutes. Carefully remove from microwave using an oven mitt and stir. Continue to microwave in 2 minute intervals until pasta is fully cooked. This will take about 6-8 minutes depending on the microwave. If the pasta absorbs all of the water before it is cooked, add an additional 2 tablespoons of water.

Measure the milk, frozen peas, and cheese and add to the bowl with the pasta. Mix well and place back in the microwave for 1 minute. Stir again and continue to microwave in 30 second intervals until the cheese is melted and the peas are cooked.

Optional: If using frozen butternut squash, microwave separately according to package directions, and mash with fork. Add during step 2.

Carefully remove from the microwave, cool, and serve with pepper and Parmesan cheese to taste.
Notes
Chef Tips
For added flavor, try: dried mustard, cayenne, paprika, garlic powder, onion powder, and/or Worcestershire sauce.
Adjust the type of milk for preference or allergy as needed
Try different types of WIC-approved pastas
Add in different types of frozen, fresh or canned vegetables such as carrots, green beans, broccoli, tomatoes and/or spinach