This recipe adapted from a recipe provided by eatFresh.org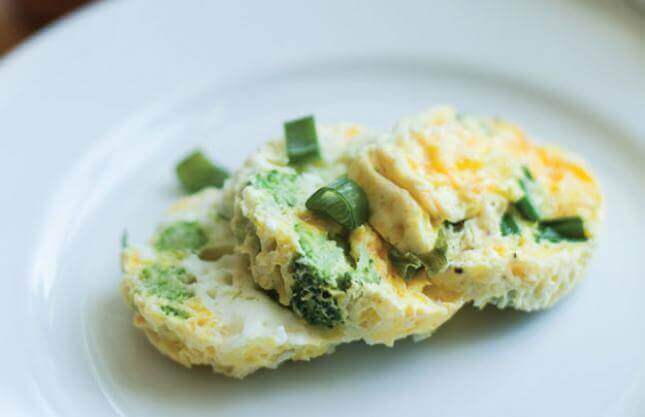 Ingredients
oil, butter or cooking spray

1

large egg

2

tbsp

milk or water

salt and pepper to taste
Instructions
Grease a mug with cooking spray, oil, or butter.

In a bowl, use a fork to beat the egg, milk or water, salt, and pepper.

Mix in your choice of additions.

Pour the mixture into the mug.

Microwave for 2 minutes. Check that egg is fully cooked and not wet. If it's still wet, microwave for an additional minute.
Notes
Optional additions:
Diced onion
Diced bell pepper
Cooked broccoli or spinach, chopped
Diced ham
Cooked bacon or sausage pieces
Shredded cheese
Dried herbs such as oregano or basil
Serving size: 1 cup
Total calories: 107 Total fat: 7 g Saturated fat: 2 g Carbohydrates: 1 g Protein: 7 g Fiber: 0 g Sodium: 85 mg