This recipe provided by eatFresh.org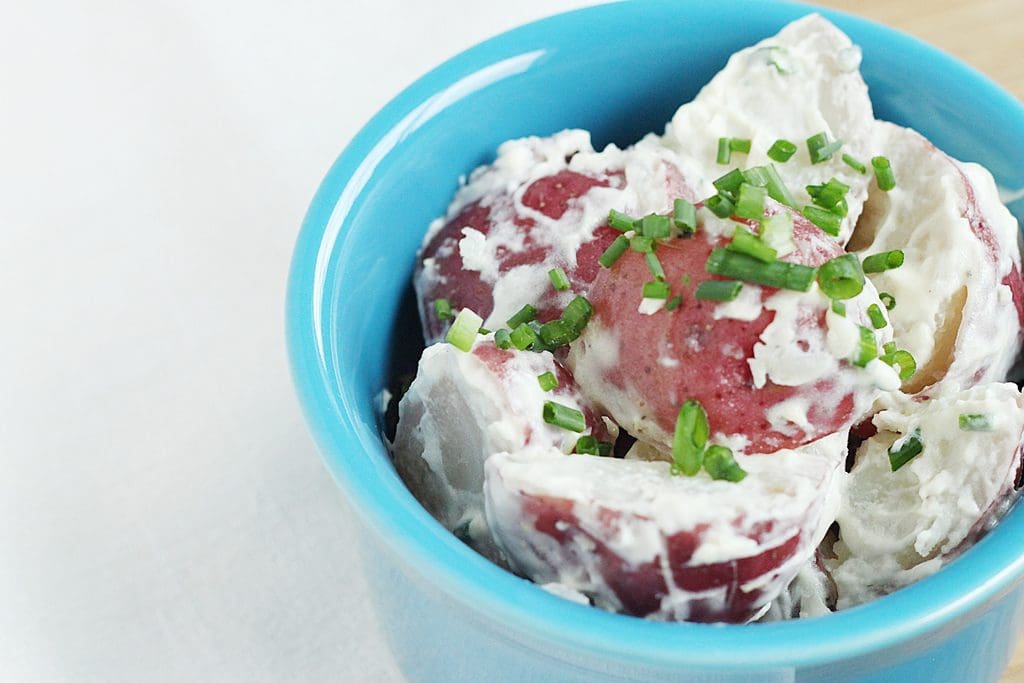 Ingredients
6

pieces

Medium potatoes

2

pieces

Stalks celery

2

pieces

Scallions

1/4

cup

Red bell pepper

1/4

cup

Green bell pepper

1

tablespoon

Onion

1

Hard-boiled egg

6

tablespoons

Mayonnaise

1

tablespoon

Mustard

1/2

teaspoon

Salt

1/4

teaspoon

Black pepper

1/4

teaspoon

Dill weed
Instructions
Wash potatoes, cut in half, and place in saucepan of cold water.

Cook covered over medium heat for 25–30 minutes or until tender

Drain and dice potatoes when cool.

Add vegetables and egg to potatoes and toss.

Blend together mayonnaise, mustard, salt, pepper, and dill weed.

Pour dressing over potato mixture and stir gently to coat evenly.

Chill for at least 1 hour before serving.
Notes
Cut this recipe in half to save money.
Serving size: ½ cup
Total calories: 98 Total fat: 2 g Saturated fat: 0 g Carbohydrates: 18 g Protein: 2 g Fiber: 2 g Sodium: 212 mg Publication:
Heart Healthy Home Cooking African American Style
Author:
Heart Healthy Home Cooking
Source: National Heart, Lung, and Blood Institute (NIH)
View other recipes from this source
Nutrition
Calories:
98
kcal
|
Carbohydrates:
18
g
|
Protein:
2
g
|
Fat:
2
g
|
Sodium:
212
mg
|
Fiber:
2
g