At Beech-Nut®, we are dedicated to making nutritious, great-tasting, real food for babies. We've been making food for babies for more than 75 years at our headquarters located in the heart of upstate New York. We have our very own test kitchen where we taste our food to make sure it's healthy and delicious. It's the purity and simplicity of our products that makes us proud to provide nutritious food choices that support the growth and development of babies.
Moms know that babies don't need anything over-processed, overcooked or watered down. That's why we're proud to offer our nutritious purées, made simply with real fruits and vegetables to families in the WIC™ program.  Do you have a question? The Helpline (1-800-233-2468) is open Monday through Friday, 8a.m.- 5p.m. EST.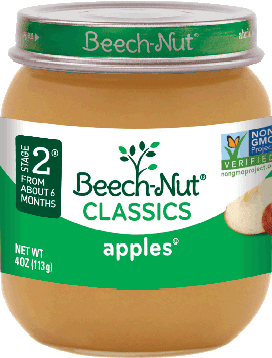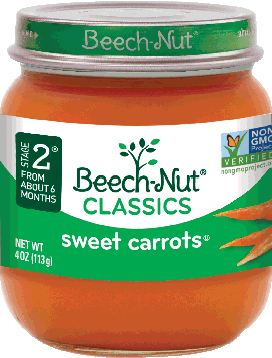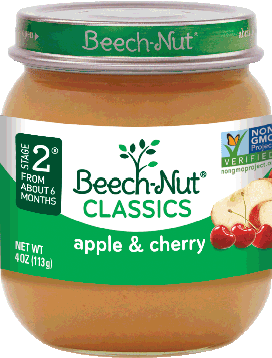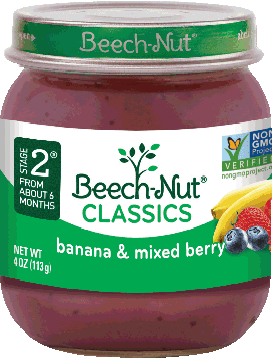 Upcycle and share your love
Show someone they're loved by giving them a baby food jar packed full of their favorite treats.
…
Sow your seeds!
Baby food jars are the perfect vessel for starting your own seeds. Whether you have a beautiful space for an outdoor garden or are planning to fill your pantry with the fruits on your indoor garden, baby food jars can help you meet your goal.
…