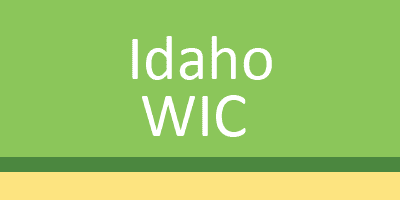 Moving or Traveling w/ eWIC?
Idaho WIC cards cannot be used in other states.
If you travel or move to an Idaho area that has not started eWIC yet, you can still use your card at these stores, statewide.
*It's a good idea to visit the customer service desk. It's possible some cashiers have not been trained yet. A supervisor may need to help.
Albertson's ‐ ready beginning August 19th
Fred Meyer ‐ ready now, includes self checkout
Walmart ‐ ready now
WinCo Foods ‐ ready now, includes self checkout
When stores are fully trained and certified for eWIC, they will be added to the list of stores shown in the free WICShopper App.
Se Muda o Viaja con eWIC?
Su tarjeta de Idaho WIC es buena solamente en Idaho.
Si se muda o viaja a una ciudad que no ha iniciado eWIC, aún puede usar su tarjeta en estas tiendas en Idaho.
*Es bueno visitar el servicio al cliente la primera vez. Así una gerente ayudará si los cajeros aún no están capacitados.
Albertson's ‐ no listo hasta el 19 de Agosto
Fred Meyer ‐ esta preparado, incluyendo auto‐servicio
Walmart ‐ esta preparado
WinCo Foods ‐ esta preparado, incluyendo auto‐servicio
Cuando una tienda esté completamente capacitada para eWIC, se agregará en la lista de tiendas en la aplicación de teléfono "WICShopper".
Call your WIC clinic if…
You have questions about WIC foods or amounts.
You were not able to buy a food that you think is WIC approved.
Find a list of WIC clinics here [PDF]
How WIC helps
Save money
Eat well
Learn about nutrition
Stay healthy
What WIC provides
Health and nutrition information
Healthy foods
Breastfeeding information and support

how to breastfeed
breast pumps

Help from licensed registered dietitians
Health referrals
What should I expect at my WIC appointment
WIC staff will review income, residency and identification information with you.
WIC staff will conduct a health screen for all family members applying. This includes a finger stick blood test to check iron status (for older infants, children and women), measuring height and weight, and asking you some questions about your health and diet. At the end of the appointment you will be told if your family is eligible for WIC services.