At Beech-Nut®, we are dedicated to making nutritious, great-tasting, real food for babies. We've been making food for babies for more than 75 years at our headquarters located in the heart of upstate New York. We have our very own test kitchen where we taste our food to make sure it's healthy and delicious. It's the purity and simplicity of our products that makes us proud to provide nutritious food choices that support the growth and development of babies.
Moms know that babies don't need anything over-processed, overcooked or watered down. That's why we're proud to offer our nutritious purées, made simply with real fruits and vegetables to families in the WIC™ program.  Do you have a question? The Helpline (1-800-233-2468) is open Monday through Friday, 8a.m.- 5p.m. EST.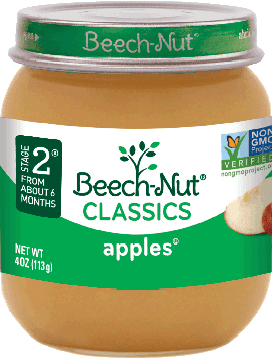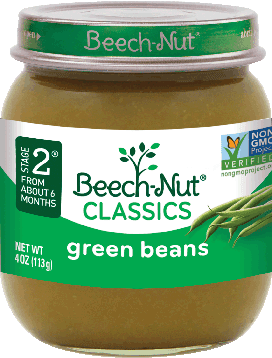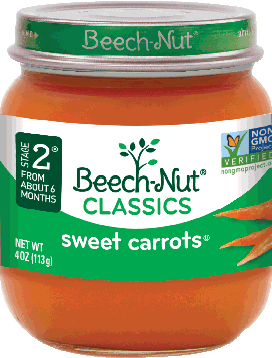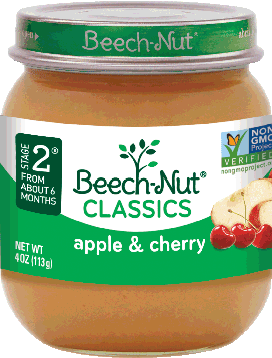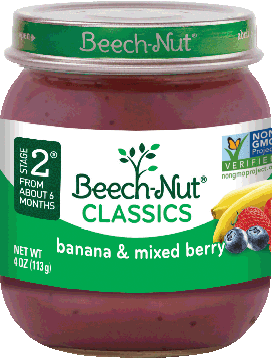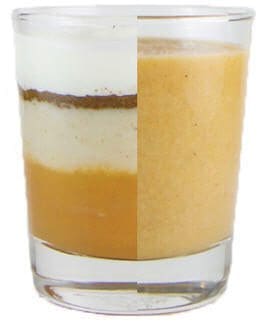 This apple & pumpkin purée puts a fun twist on the classic flavors of fall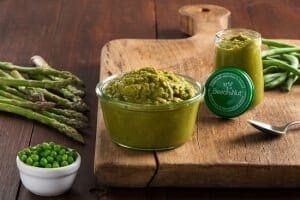 Peas, Green Beans and Asparagus puree
Peas, Green Beans and Asparagus puree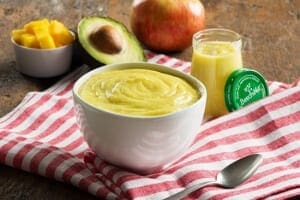 Mango, Apple and Avocado puree
Mango, Apple and Avocado puree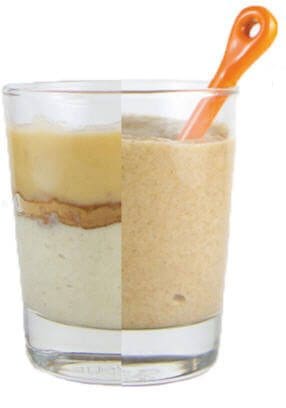 A warm, spice filled purée for baby that tastes just like the real thing–fresh banana bread! This scrumptious purée is full of potassium, fiber and essential vitamins for your baby.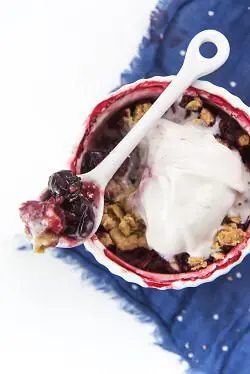 This Blueberry Summer Crisp is made with fresh summer blueberries, strawberries and a squeeze of lemon all topped with a refined sugar-free crumble and a dollop of whipped coconut cream. A tasty dessert that can be enjoyed by the entire family!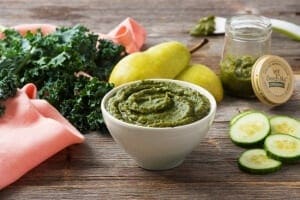 Pear, Kale and Cucumber Purée
Pear, Kale and Cucumber Purée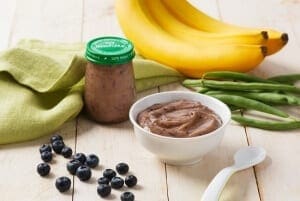 Banana, Blueberry and Green Bean Purée
Banana, Blueberry and Green Bean Purée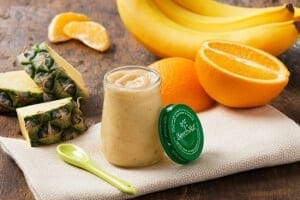 Banana, Orange and Pineapple Purée
Banana, Orange and Pineapple Purée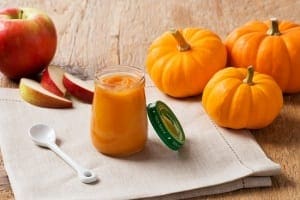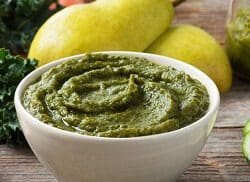 Pear Kale and Cucumber Puree
Pear Kale and Cucumber Puree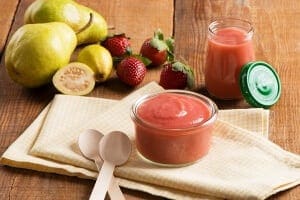 Guava, Pear and Strawberry Puree
Guava, Pear and Strawberry Puree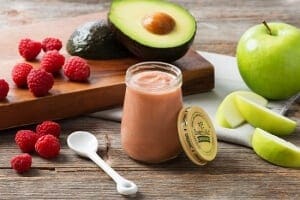 Apple, Raspberry and Avocado Purée
Apple, Raspberry and Avocado Purée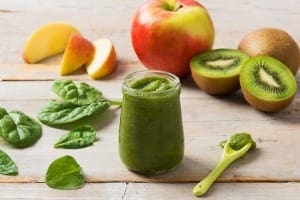 Apple, Kiwi and Spinach Purée
Apple, Kiwi and Spinach Purée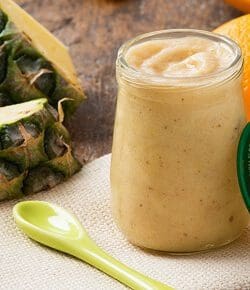 Banana, Orange & Pineapple Puree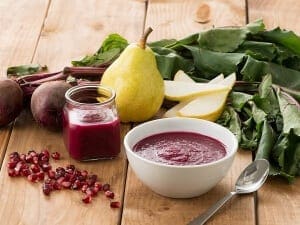 Beets, Pear & Pomegranate Puree
Beets, Pear & Pomegranate Puree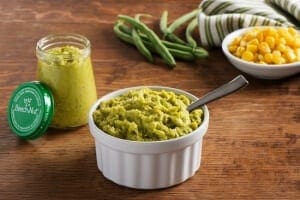 Sweet Corn and Green Bean Puree
Sweet Corn and Green Bean Puree