A lot of pressure comes with being a parent and we can easily stress out over trying to be "perfect". Guess what, there is no such thing! So make sure you celebrate and give yourself credit for all those little successes you'll enjoy as your family grows! At the end of the day it's figuring out what works best for you and your family.
The cereals shown here are our most popular cereals available in the WIC program.  But keep in mind, not all products and sizes are allowed in every WIC program.  Be sure to scan your cereal with your WICShopper scanner to verify that it is eligible for you!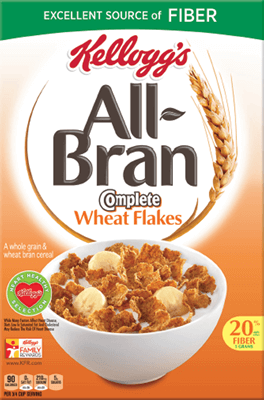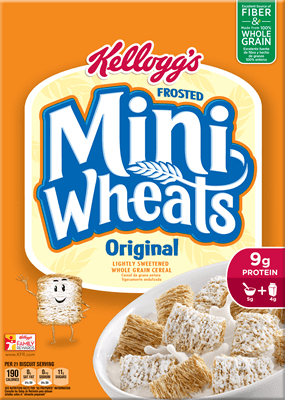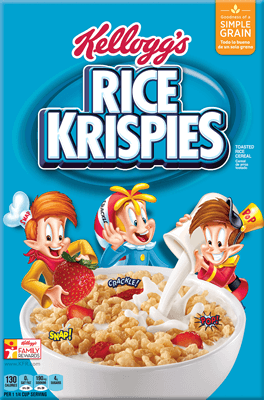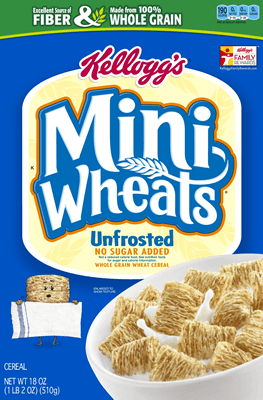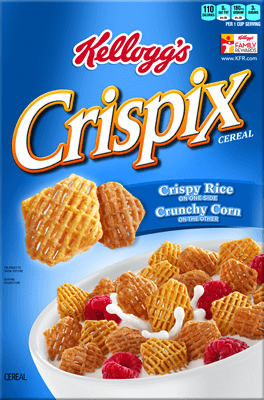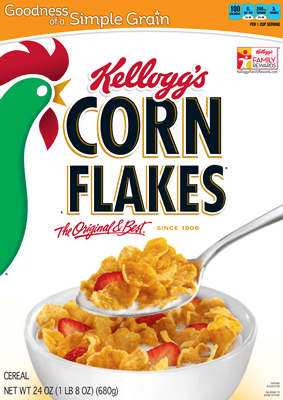 We have provided WICShopper with lots of fun recipes to make cooking for your family interesting and delicious.  Have fun while exploring new flavors. Give these recipes a try – they're specially designed to meet the needs of busy moms.
We've also put together some fun, cost effective ways to hack your way out mundane cooking routine
All
Breakfast
Dessert
Main Dish
Salads
Side Dish
Snacks
Soups
Video Recipes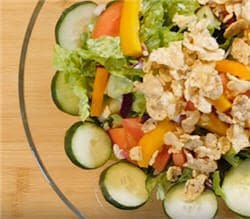 Zesty two minute croutons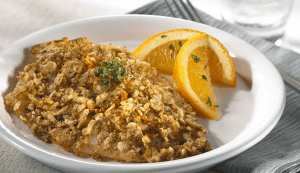 Serve these crunchy, oven-baked fish fillets with citrus wedges, salsa or your favorite tartar sauce.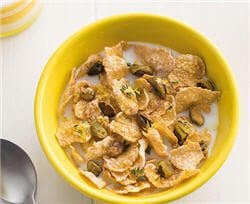 Amazing flavor combinations with WIC cereals and imaginative stir in ideas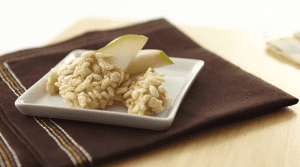 Dip slices of fall fresh pears into a creamy peanut butter dip, then roll them in rice cereal for a kid-approved snack.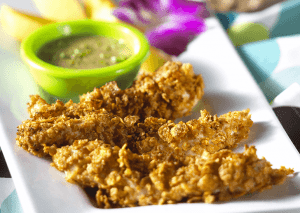 Jamaican Chicken Fingers with Mustard-Orange Sauce
Mangoes make a delicious accompaniment to these chicken fingers, but if they're not in season, use fresh or canned pineapple or orange sections.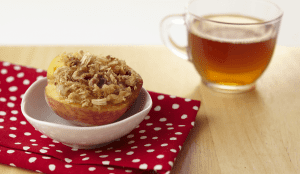 Celebrate fresh peach season with these quick-and-easy individual desserts. Or, for a change of pace, serve them for breakfast.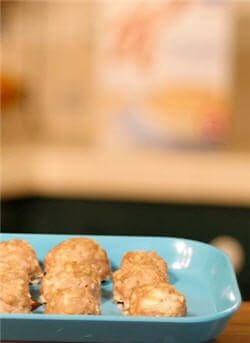 Low-fat meatballs made with turkey and rice flake cereal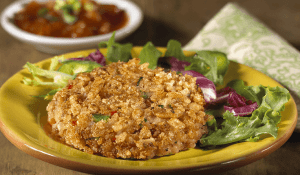 Chili powder and onion add lots of flavor to these easy-to-make bean patties. Serve them for dinner along with picante sauce or salsa.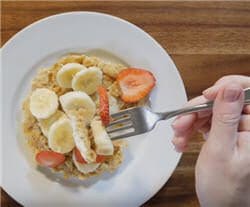 Quick and Easy French Toast
Use rice flake cereal to create easy french toast topped with fresh banana and strawberry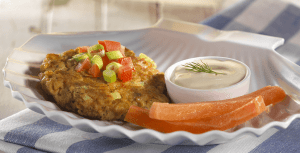 Keep a can of salmon and rice cereal on hand and you'll be ready to make these quick-to-fix salmon patties with a moment's notice.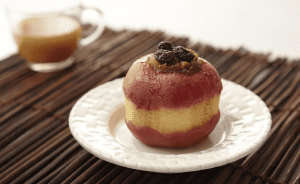 Cinnamon Raisin Stuffed Apples
A hearty, cinnamon-flavored stuffing fills these tender, juicy apples. Choose apples that bake well, such as Cortland, Granny Smith, McIntosh, Jonathan, Rome Beauty, Empire, Fuji or Gala.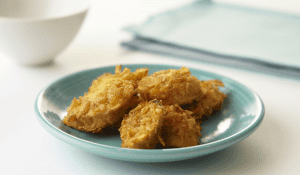 The banana-like fruits are rich in certain vitamins and minerals that contribute to good health. Plantains are available at most large grocery stores and can add new flavors and recipes to your healthy-eating plan.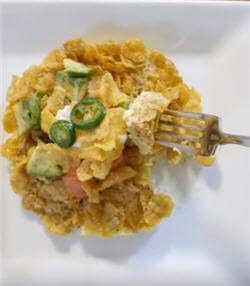 Quick breakfast made with eggs and corn flakes. Make it spicy and top with jalapeno.

Kellogg's Life Hacks
Life hacks are little ways to make our lives easier. These low-budget tips and tricks will help bring variety into your cooking routines and create healthy, delicious meals for your family.
Sweet or savory toppings in a snap
Use crushed corn flakes or crispy rice mixed with a touch of Parmesan cheese to top off casseroles instead of bread crumbs. Toss crushed frosted shredded wheat with cinnamon and a touch of brown sugar to top off baked apples, peaches, or other warm, yummy treats.
For detailed recipes and nutrition information, visit healthybeginnings.com.
…