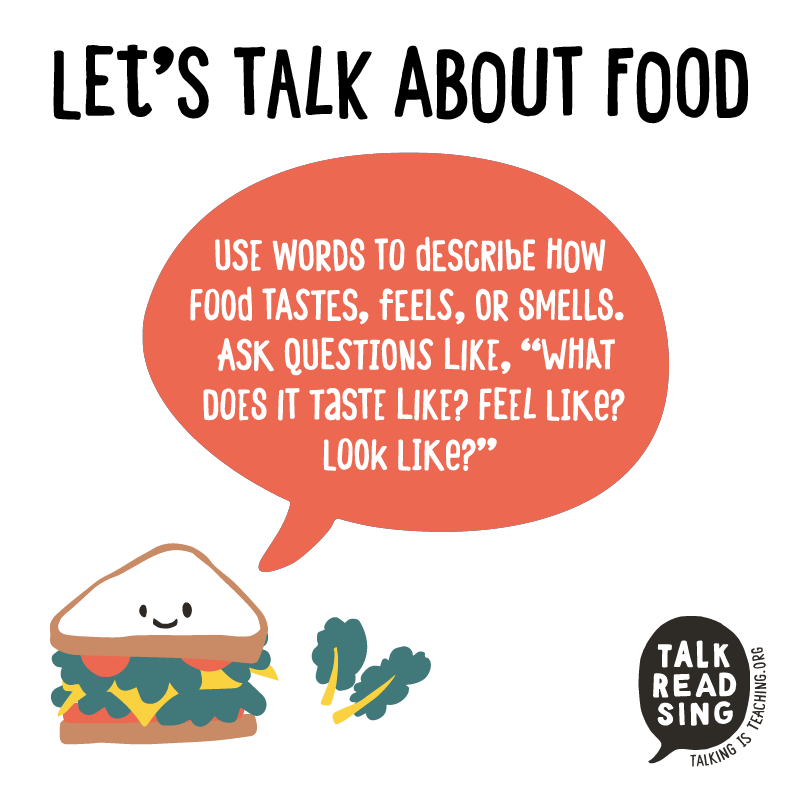 All
Breakfast
Dessert
Main Dish
Homemade Baby Food
Salads
Side Dish
Snacks
Soups
Video Recipes
New grid below here: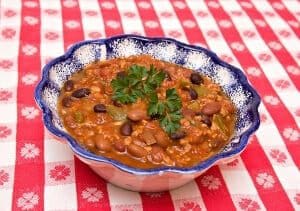 This 20-minute recipe has tons of flavor and is perfect on a cold day!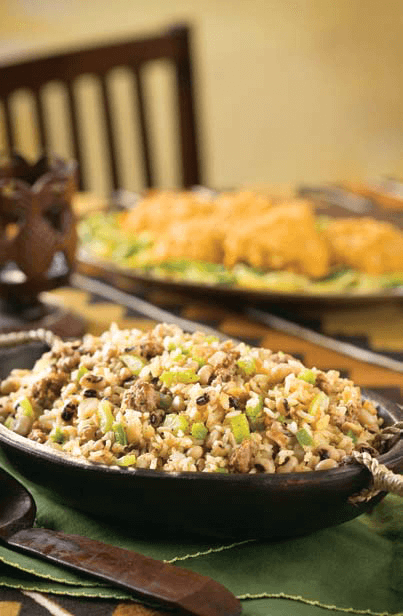 Dirty Rice and Blackeye Peas
Cajun inspired rice and sausage cassarole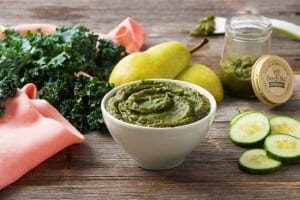 Pear, Kale and Cucumber Purée
Pear, Kale and Cucumber Purée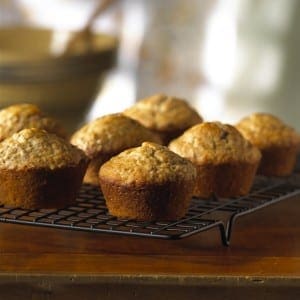 A hot, wholesome on the go breakfast in minutes
Bake and freeze a batch of breakfast muffins over the weekend using high fiber cereals like frosted shredded wheat or bran flakes. Every morning, pop a muffin in the microwave for 20 seconds at a time until warm and soft. Then, cut the muffin in half and fill with peanut butter and banana slices, a slice of turkey and cheese, or just a touch of fruit preserves. For detailed recipes and nutrition information, visit healthybeginnings.com.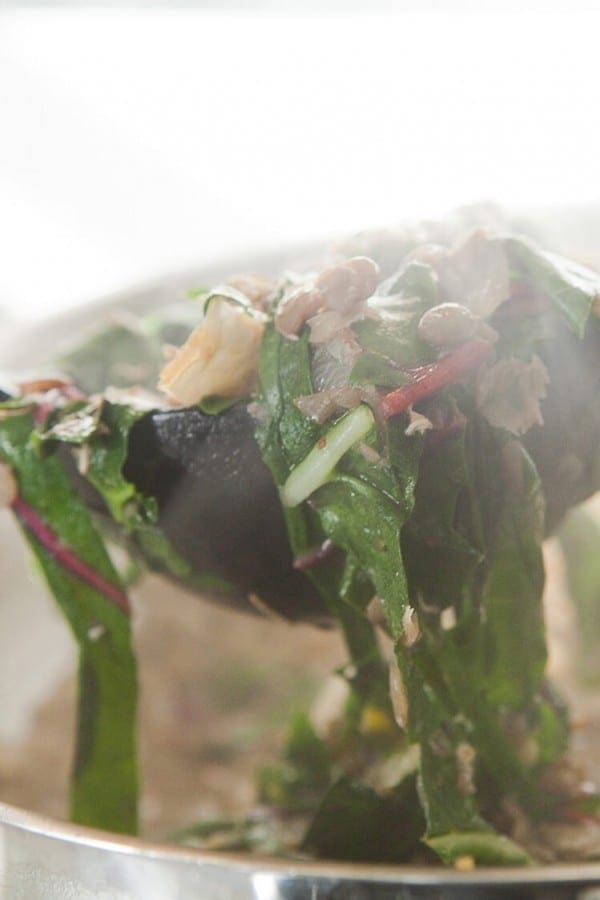 Swiss Chard and Lentil Soup
According to the "World's Healthiest", Swiss chard is one of the most nutritious vegetables around and ranks second only to spinach in total nutrient-richness.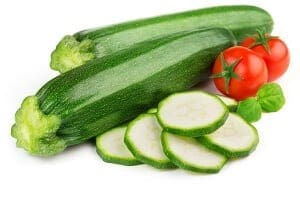 Summer Squash Pasta Salad
Impress your family and friends with this simple, homemade pasta salad recipe.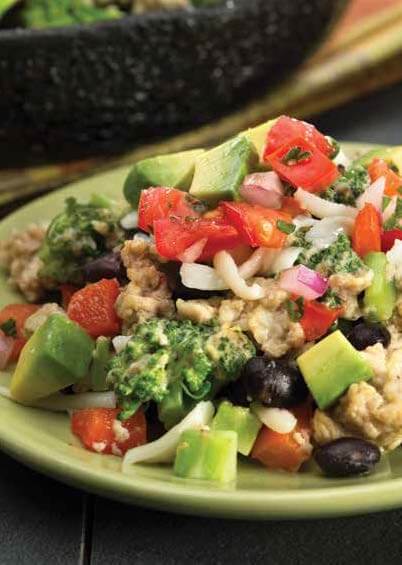 This easy quick and nutritious breakfast will become a staple in your household.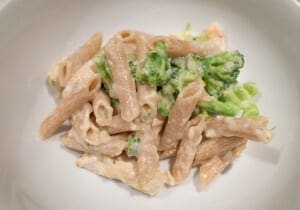 Guilt-free Alfredo with the same delicious flavor as a full-fat version!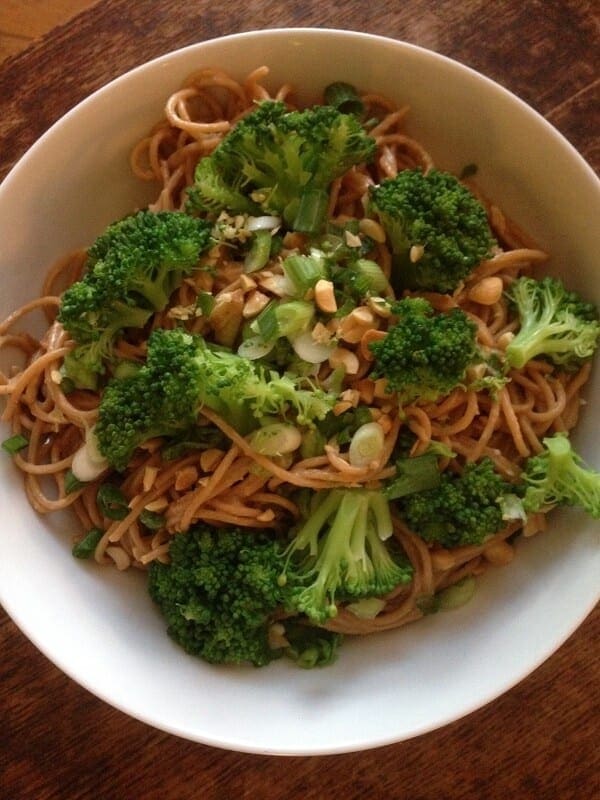 Take-out style made easy. Just go shopping in your pantry and dinner is done!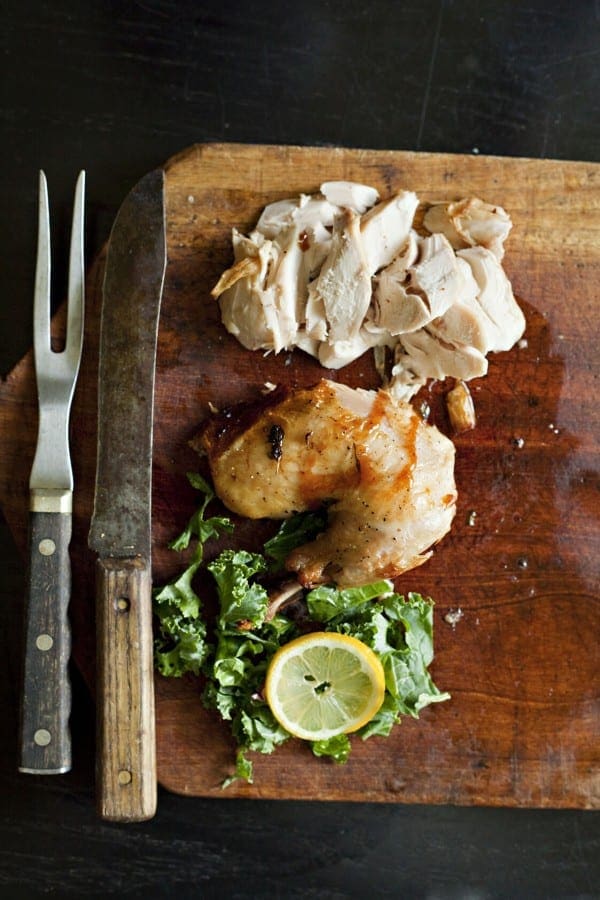 This yummy bird is easy to cook and is packed full of protein to help feed your children's growing muscles.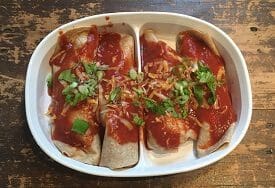 Microwave Beef Enchiladas
Quick and Zesty Enchilads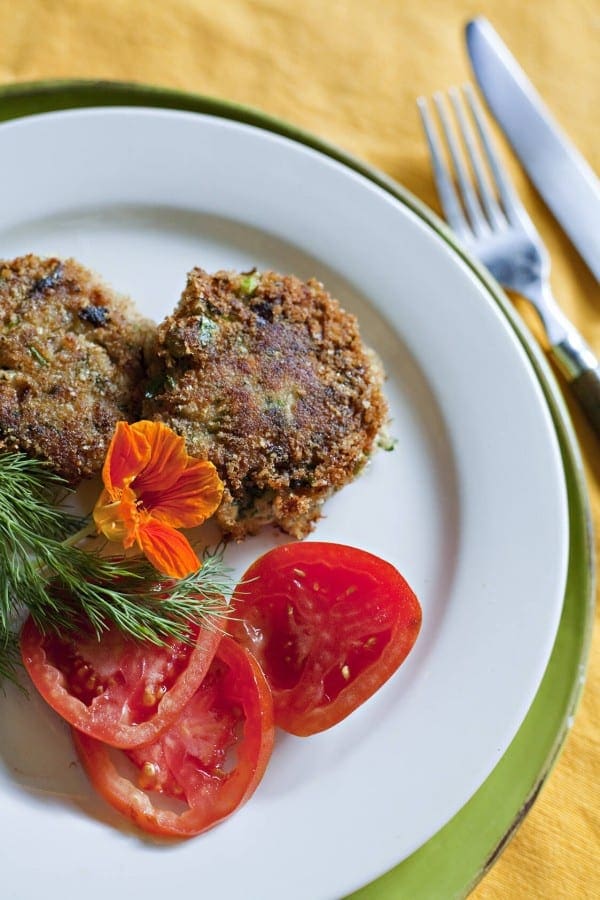 Fishing for a fast, nutritious meal for your family? The American Heart Association recommends eating fish at least twice a week because it's a good source of protein and low in saturated fat.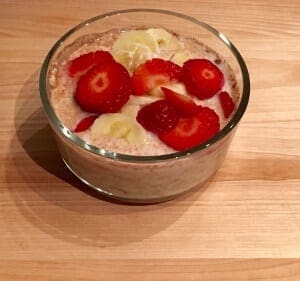 Strawberry Banana Overnight Oats
Oatmeal with strawberries, bananas, yogurt and cinnamon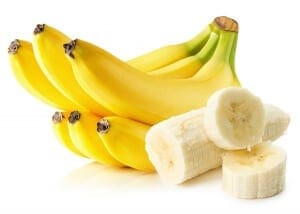 This great breakfast/snack recipe is kid-friendly. Have them help you squish the bananas and crunch the granola, add yogurt, and you're done!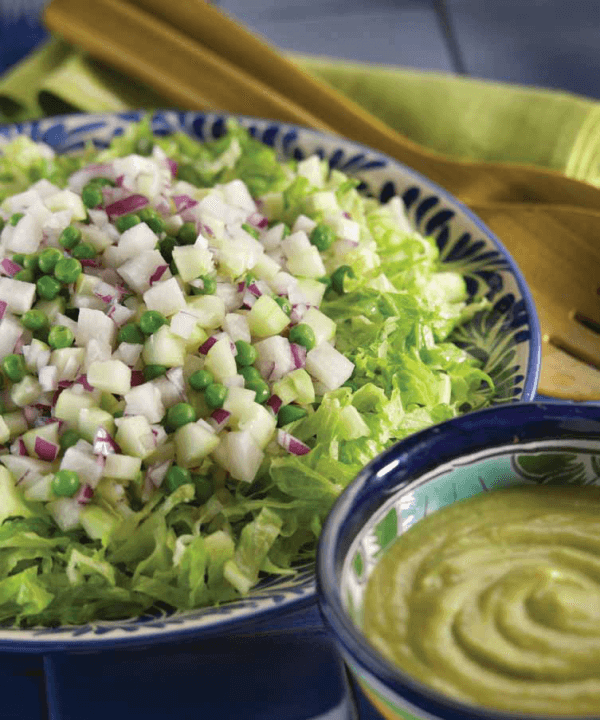 Vegetable Salad with Tangy Avocado Dressing
This recipe uses avocado to make a creamy, healthy dressing that tastes great.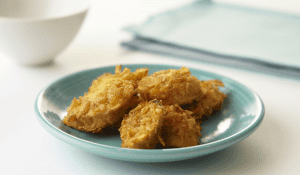 The banana-like fruits are rich in certain vitamins and minerals that contribute to good health. Plantains are available at most large grocery stores and can add new flavors and recipes to your healthy-eating plan.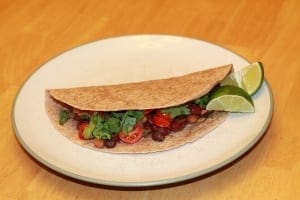 This 20-minute meal makes 10 tacos and will have your whole family wanting more!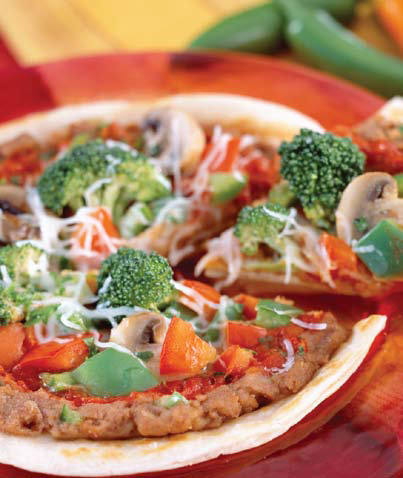 Chili peppers and taco sauce give this pizza a spicy twist.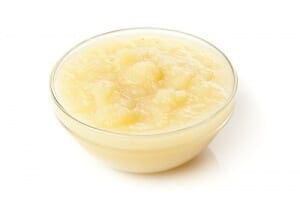 Fresh homemade applesauce with cinnamon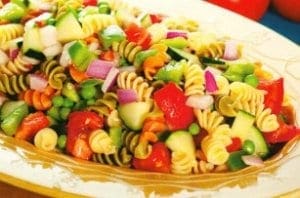 Light Italian dressing gives this colorful, veggie stocked salad some zest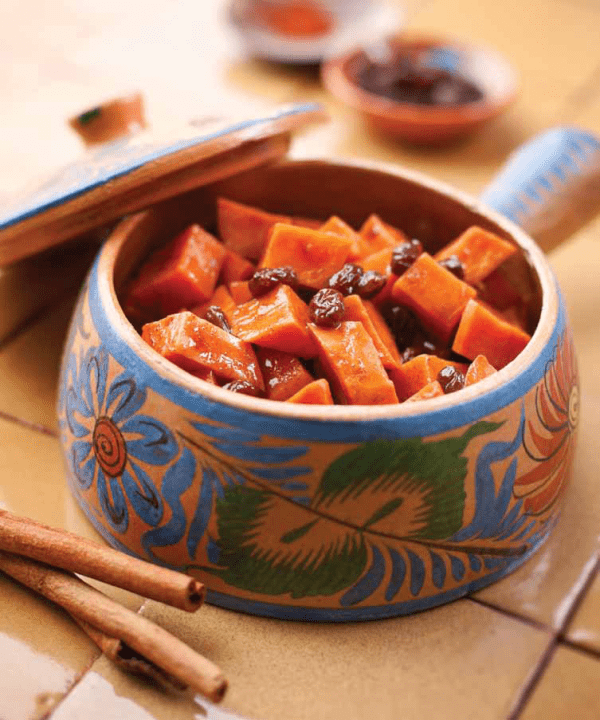 Cinnamon-Orange Glazed Sweet Potatoes
Fresh and healthy sweet potatoes with a flavorful glaze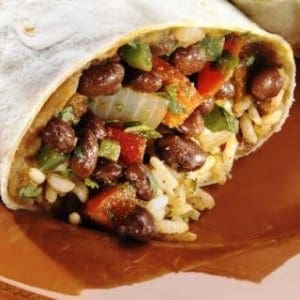 Vegetarian burritos with zesty salsa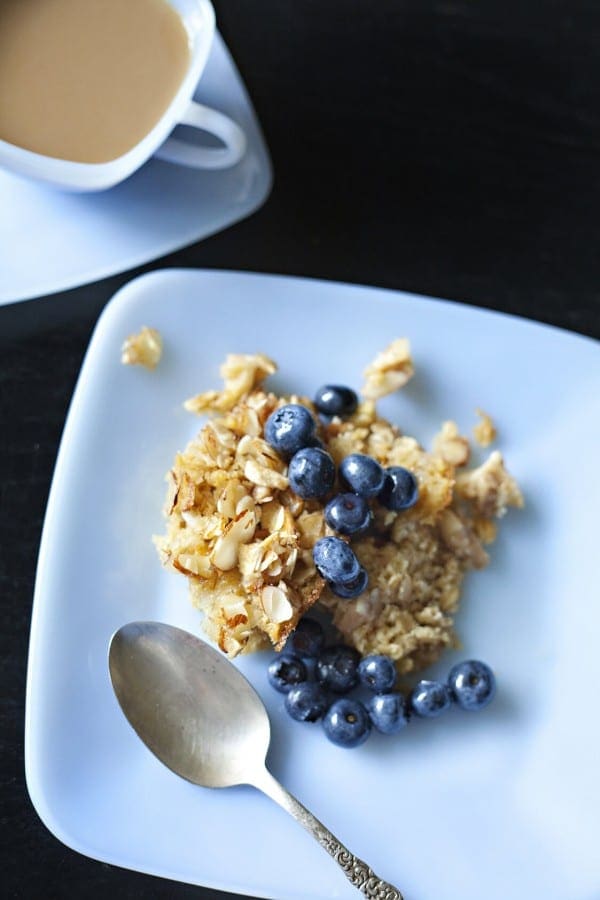 Oatmeal is rich in fiber, which benefits your child's health by reducing risk of constipation and their lifelong risk of heart disease.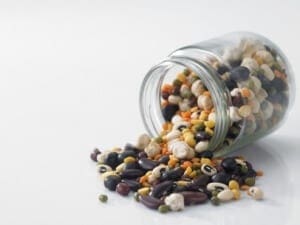 Use one pound of dried beans and make zesty black bean salsa, black bean stew, and black bean brownies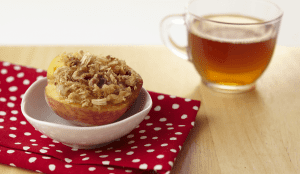 Celebrate fresh peach season with these quick-and-easy individual desserts. Or, for a change of pace, serve them for breakfast.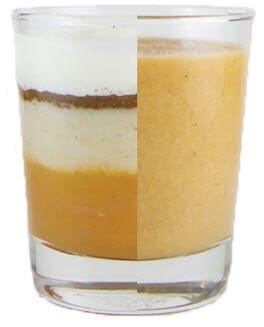 This apple & pumpkin purée puts a fun twist on the classic flavors of fall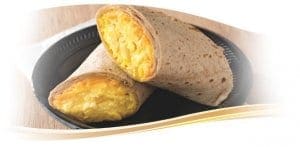 These breakfast burritos are a satisfying start to the day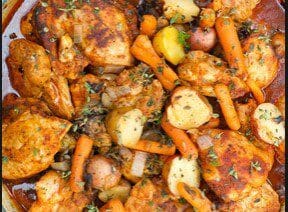 Baked Chicken with Vegetables
This one dish meal contains a cup of vegetables in every serving.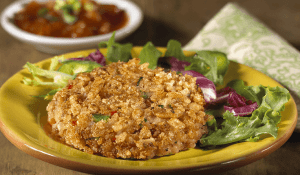 Chili powder and onion add lots of flavor to these easy-to-make bean patties. Serve them for dinner along with picante sauce or salsa.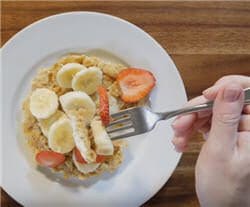 Quick and Easy French Toast
Use rice flake cereal to create easy french toast topped with fresh banana and strawberry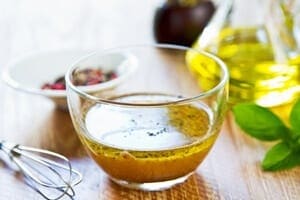 Dressings, Dips, and Marinades
Six easy and zesty dressing, dip and marinade recipes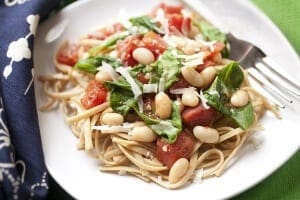 Pasta with Spinach Tomato and Beans
A hearty meatless recipe with beans as the star ingredient! Whole grain pasta adds extra fiber and protein.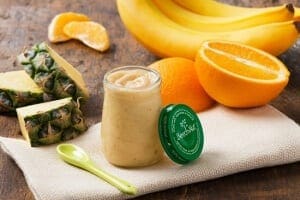 Banana, Orange and Pineapple Purée
Banana, Orange and Pineapple Purée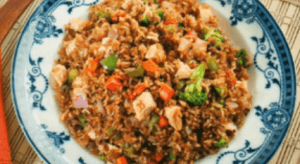 Whole grain fried rice dish with vegetables for extra nutrional kick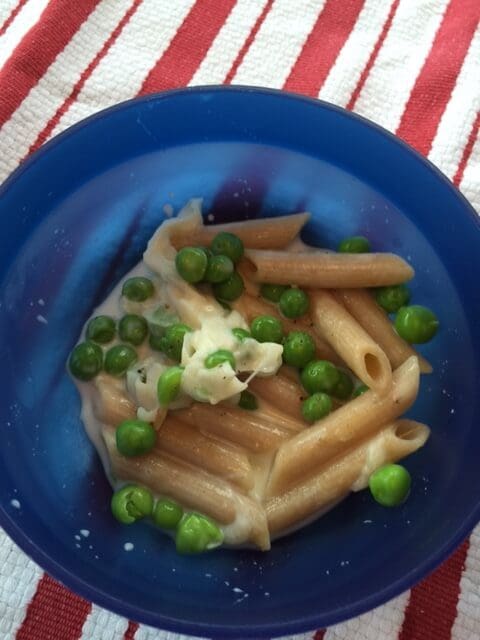 Microwavable Macaroni and Cheese
Microwavable whole wheat mac and cheese with veggies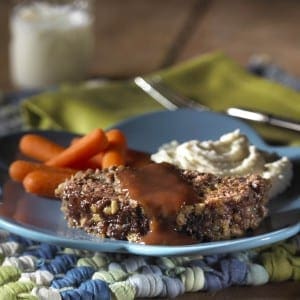 Crush rice cereals and mix with canned fish or ground turkey to add great texture to fish patties and flavorful meatballs. For hearty meats like ground beef, try adding crushed wheat flakes or frosted shredded wheat to add some fiber to meatloaf and a touch of sweetness. For detailed recipes and nutrition information, visit healthybeginnings.com.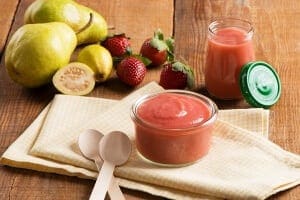 Guava, Pear and Strawberry Puree
Guava, Pear and Strawberry Puree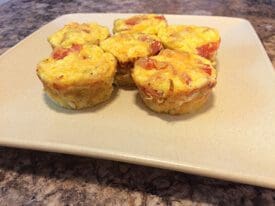 Cheese and eggs make for a delicious start to the day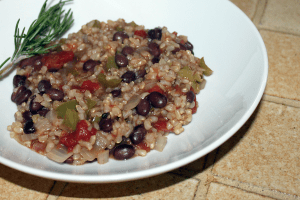 This tropical-inspired dish is gently spiced for a rich flavor.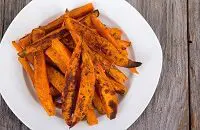 Cripsy baked sweet potato fries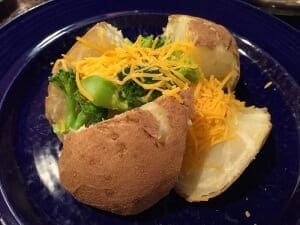 Veggie topped baked potato
Give your baked potato some pizzazz and top it with cheddar cheese and broccoli.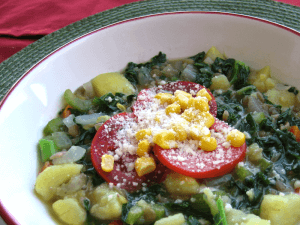 Lentils have a high nutritional value that anyone can benefit from by incorporating this healthy legume into their diet.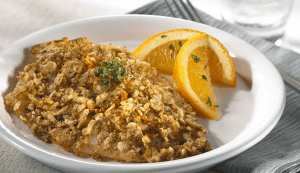 Serve these crunchy, oven-baked fish fillets with citrus wedges, salsa or your favorite tartar sauce.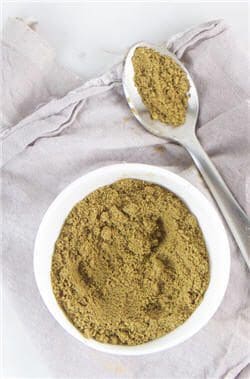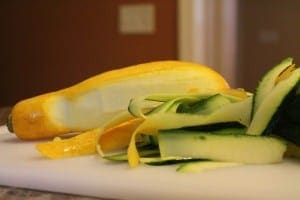 Who knew zucchini could be so fun? Your kids are sure to ask for more of these "ribbons" seasoned lightly with garlic and oregano.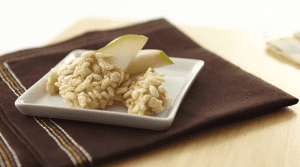 Dip slices of fall fresh pears into a creamy peanut butter dip, then roll them in rice cereal for a kid-approved snack.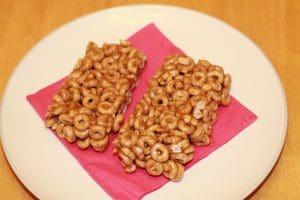 Use up extra cereal and make your own O's bars.  With both peanut butter and honey, they make a quick and tasty homemade breakfast or snack.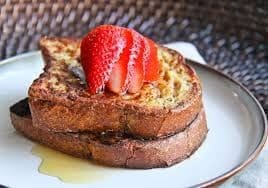 Simple French toast made with whole wheat bread
Try serving eggs for dinner! With vegetables, potatoes, and cheese, this one-pan meal is sure to make cooking easier for you tonight.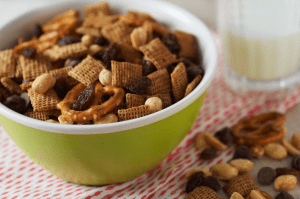 Throw a small baggie of this trail mix into your bag before you leave the house so you'll have something healthy to snack on during the day.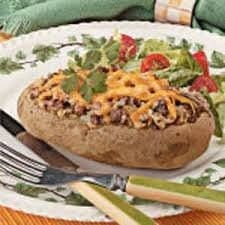 These stuffed potatoes are hearty enough for a main course.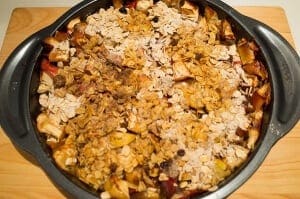 A healthier take on an all-time seasonal favorite! With a hearty dose of oats for a crunchy topping, this is a delicious treat.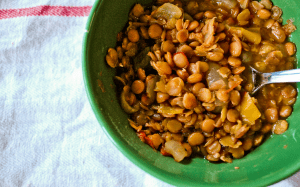 Lentils are high in protein and more delicate tasting than beans. Keep leftovers in the fridge for up to 3 days.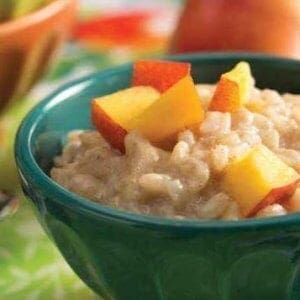 Switch it up and give this healthy morning porridge a try!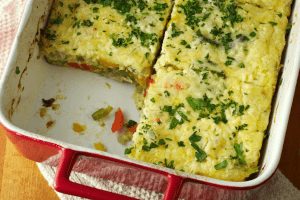 Make this on a Sunday so you can heat up leftovers for an easy breakfast throughout the week.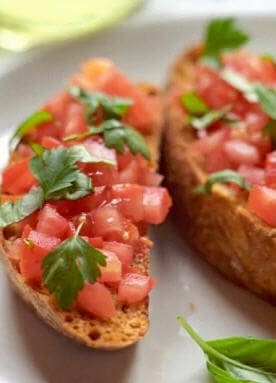 Easy to make Bruschetta recipe with tomato and basil.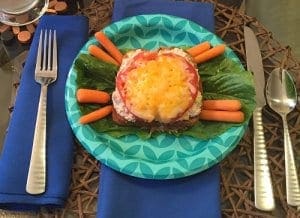 Open face tuna sandwiches with melted cheese topping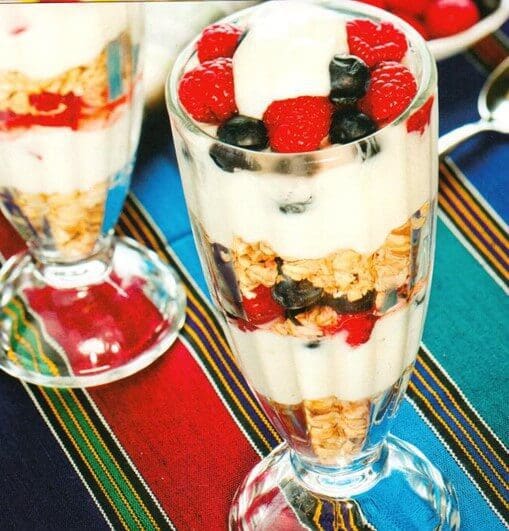 Creamy yogurt layered with fruit and granola makes for a satisfying breakfast or snack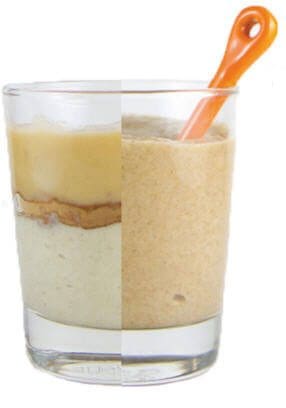 A warm, spice filled purée for baby that tastes just like the real thing–fresh banana bread! This scrumptious purée is full of potassium, fiber and essential vitamins for your baby.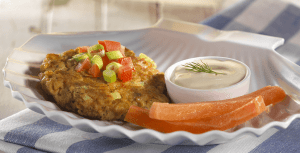 Keep a can of salmon and rice cereal on hand and you'll be ready to make these quick-to-fix salmon patties with a moment's notice.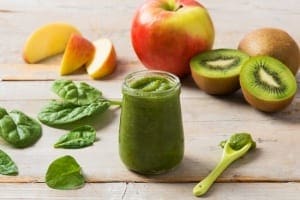 Apple, Kiwi and Spinach Purée
Apple, Kiwi and Spinach Purée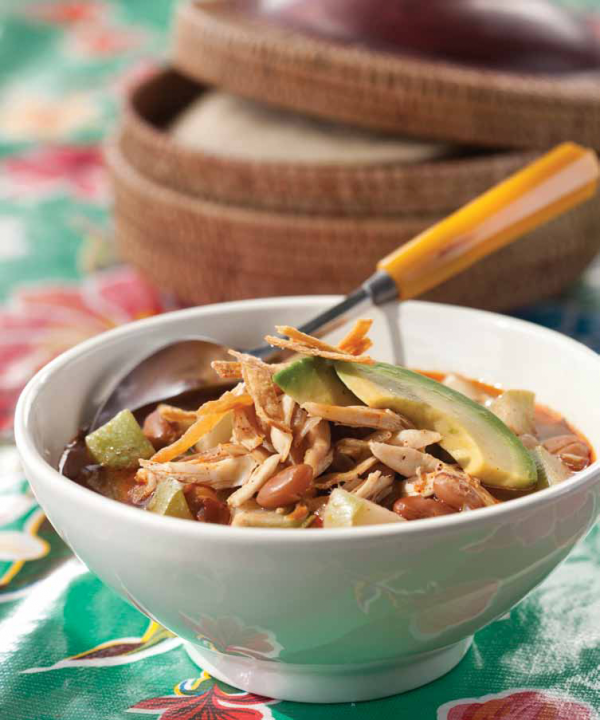 This soup tastes just as good or better the next day. It's a perfect, make-ahead recipe.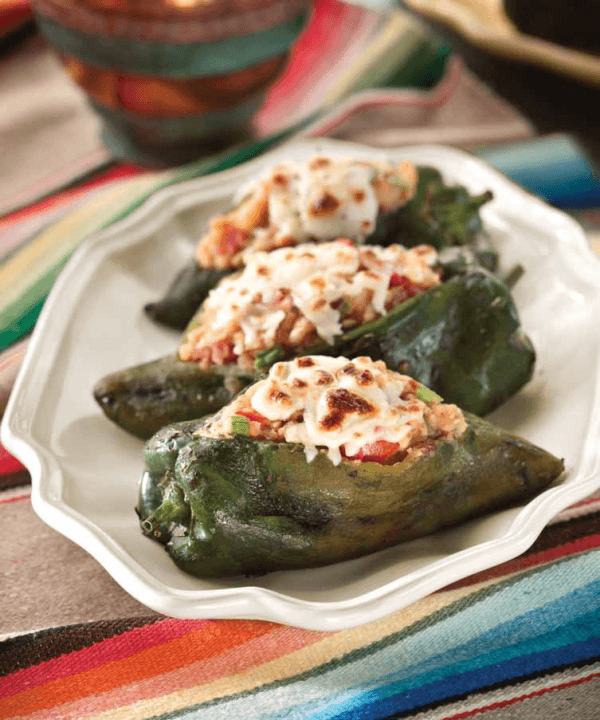 Chipotle Potato Stuffed Poblanos
This recipe is great for a festive breakfast, dinner, or a family gathering.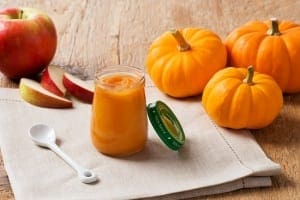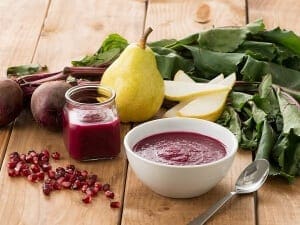 Beets, Pear & Pomegranate Puree
Beets, Pear & Pomegranate Puree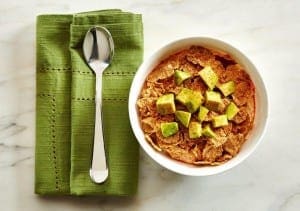 Excite your senses by using creative cereal toppings with a Latin flavor
Chopped avocado makes a great cereal topping. Yes, you heard right, avocado! Top corn flakes with a few dollops of plain yogurt, add diced avocado and then finish off with a dash of chili powder or cayenne if you want a little heat. This filling, sweet and savory combination tastes great for any meal. For other combination ideas, recipes, and nutrition information, visit: healthybeginnings.com.

For detailed recipes and nutrition information, visit healthybeginnings.com.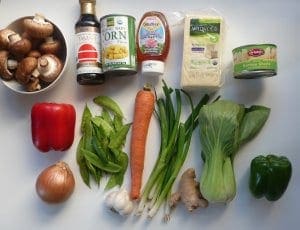 Vegetable and Tofu Stir-Fry
This stir-fry is colorful, flavorful and loaded with nutrients. Tofu is a great alternative protein that is a great source of calcium and vitamin E.
Eggplants are packed with vitamins, low in calories and potent energy sources. Once you realize how beneficial eggplants are to your family's health, you will want to make them a steady addition to your diet.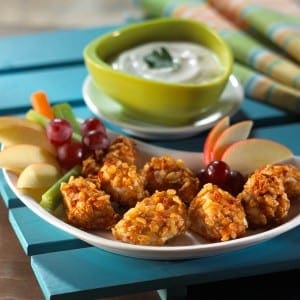 It's easy, mixed crushed corn flakes with your favorite seasoning. Then, dip chicken or fish in lightly beaten egg whites and roll in the cereal coating. Bake until cooked through and crisp. Enjoy! For detailed recipes and nutrition information, visit healthybeginnings.com.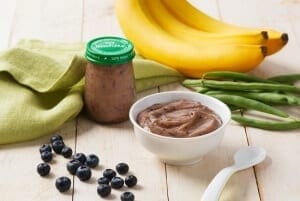 Banana, Blueberry and Green Bean Purée
Banana, Blueberry and Green Bean Purée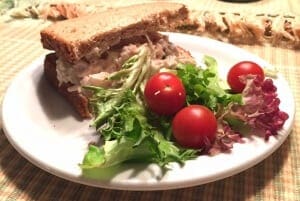 Sweet and savory chicken salad with lettuce and tomato on whole wheat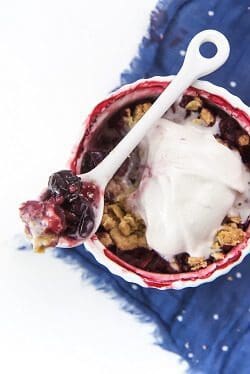 This Blueberry Summer Crisp is made with fresh summer blueberries, strawberries and a squeeze of lemon all topped with a refined sugar-free crumble and a dollop of whipped coconut cream. A tasty dessert that can be enjoyed by the entire family!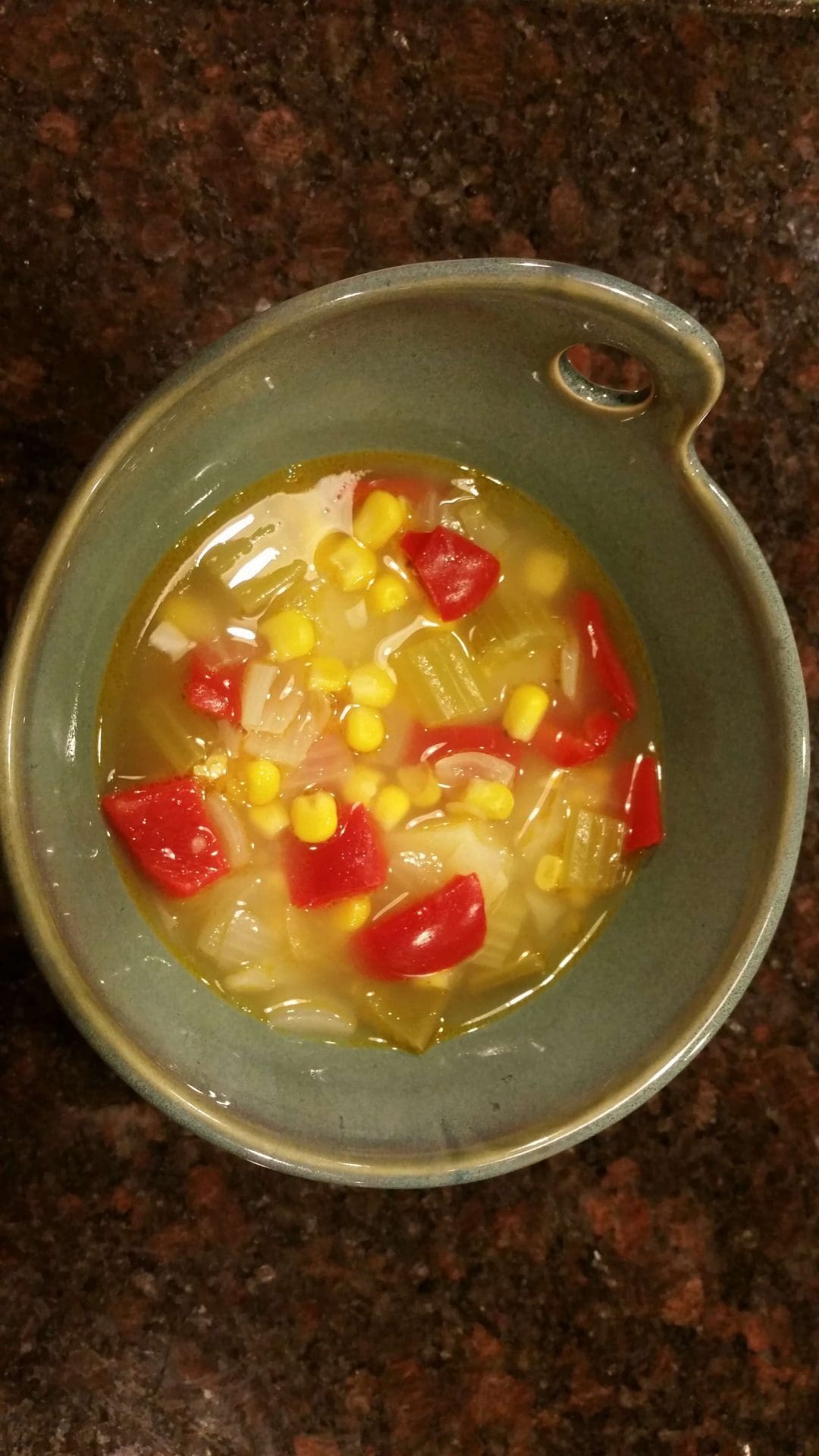 Corn soup with bell pepper and potato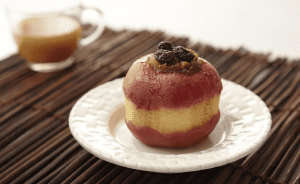 Cinnamon Raisin Stuffed Apples
A hearty, cinnamon-flavored stuffing fills these tender, juicy apples. Choose apples that bake well, such as Cortland, Granny Smith, McIntosh, Jonathan, Rome Beauty, Empire, Fuji or Gala.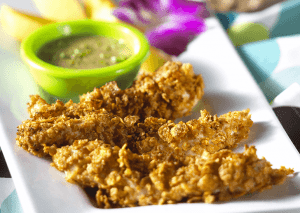 Jamaican Chicken Fingers with Mustard-Orange Sauce
Mangoes make a delicious accompaniment to these chicken fingers, but if they're not in season, use fresh or canned pineapple or orange sections.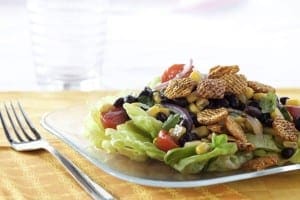 Delicious low cost croutons
Toss a cup of corn or rice flakes with a small amount of oil and a few dashes of seasoning. Try Italian seasonings with a garden salad. For something with a southwest kick, try a blend of oregano, chili powder, and cumin. For detailed recipes and nutrition information, visit healthybeginnings.com.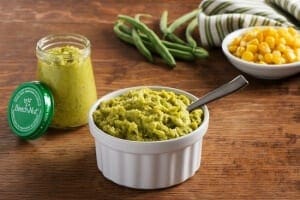 Sweet Corn and Green Bean Puree
Sweet Corn and Green Bean Puree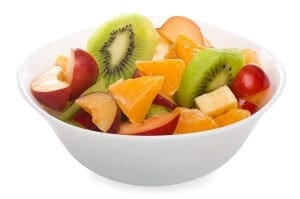 Dip your favorite fruits in this tasty yogurt and honey blend for a healthy snack or breakfast.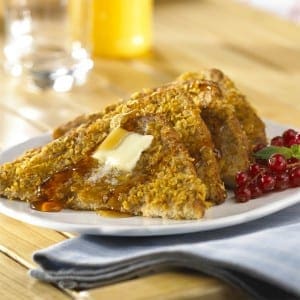 A quick cheat that makes great French toast crispy on the outside and soft on the inside
When making French toast, add the simple step of coating the slices in crushed corn flakes after you've dipped them in your egg mixture. Quickly transfer to your pan to cook until crisp and crunchy on the outside.

For detailed recipes and nutrition information, visit healthybeginnings.com.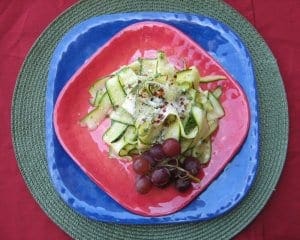 Raw Zucchini Ribbons with Parmesan
Try this spin on pasta and use zucchini ribbions instead.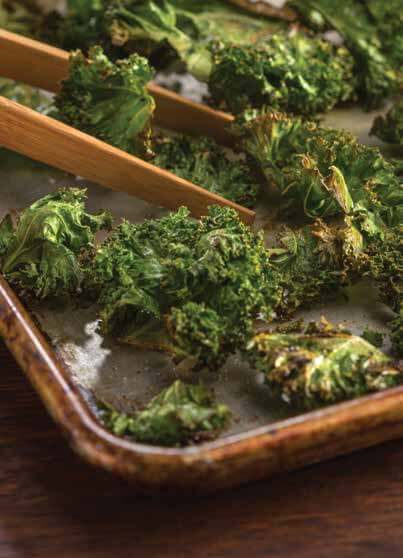 Kale chips are a healthy and satisfying snack.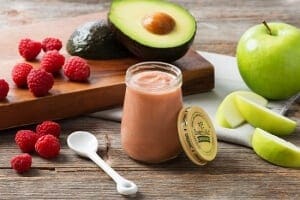 Apple, Raspberry and Avocado Purée
Apple, Raspberry and Avocado Purée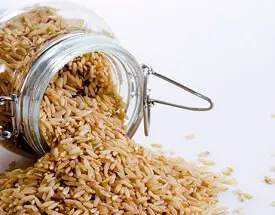 Brown Rice Bowls - 1 Box for 3 Meals!
Use one box of brown rice to create 3 different meals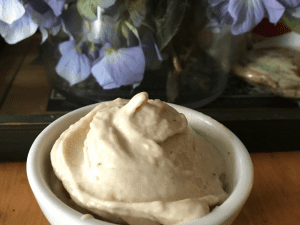 Creamy goodness without the guilt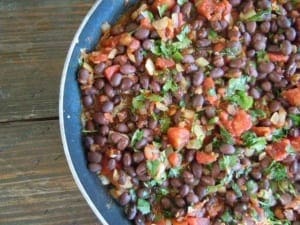 How can you go wrong with cheese, tomatoes, and beans (and much more!) baked until perfectly melted? Serve over rice or as a yummy dip.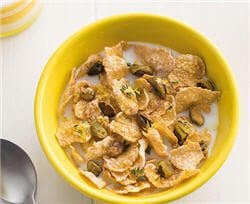 Amazing flavor combinations with WIC cereals and imaginative stir in ideas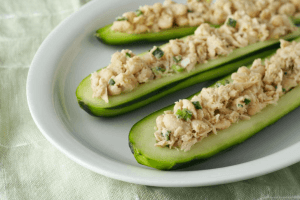 Using cucumbers instead of bread or crackers makes this meal refreshing and a great choice for warmer months.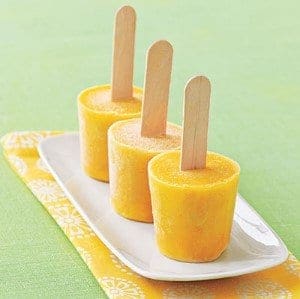 Three ingredients make these refreshing frozen treats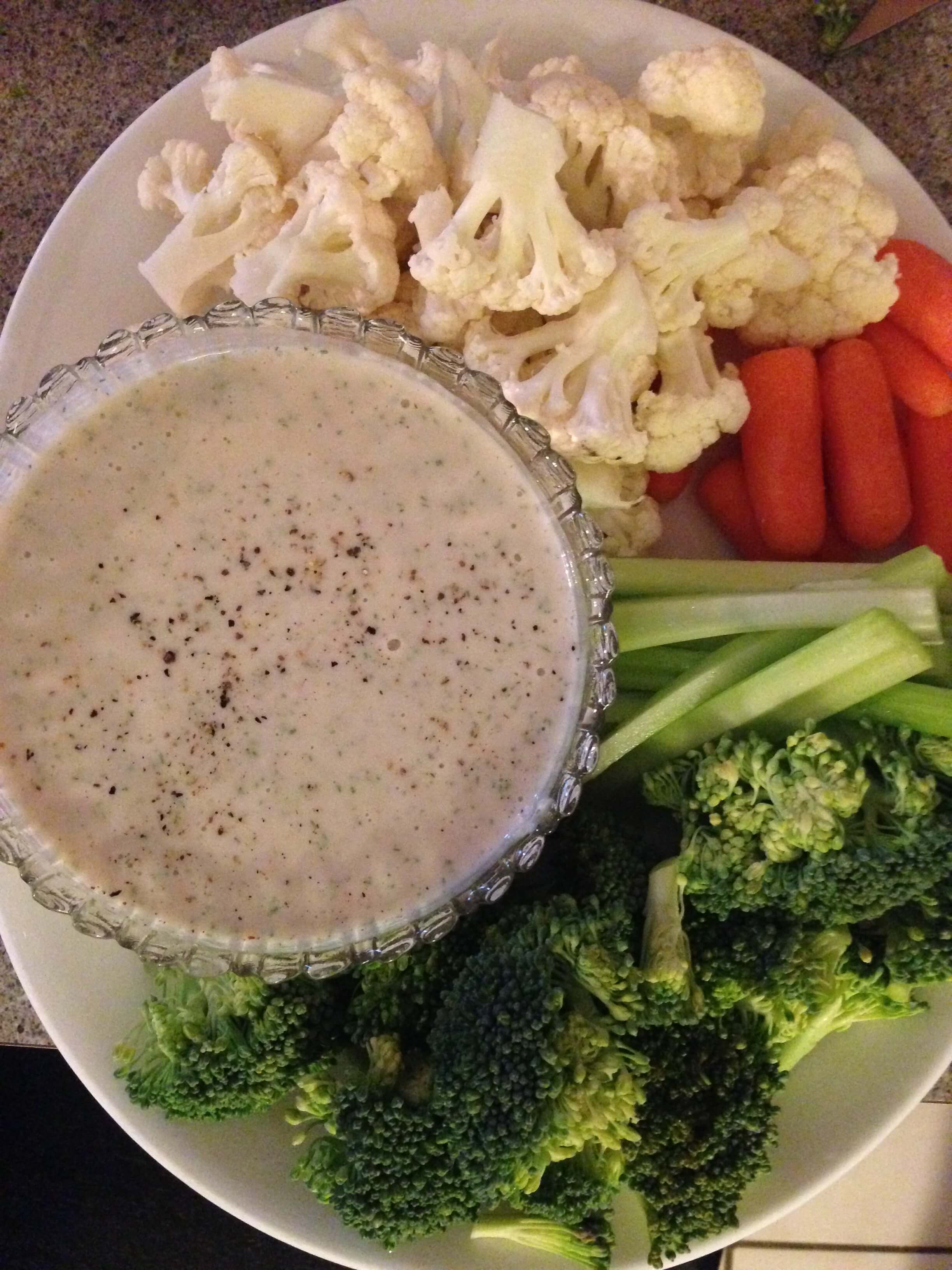 Protein packed dip for veggies or use as a spread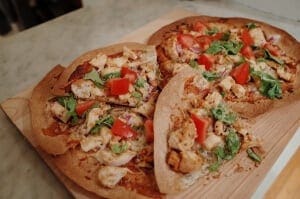 BBQ Chicken Whole Wheat Pizza
This crispy, thin crust pizza is a great way to use leftover cooked chicken.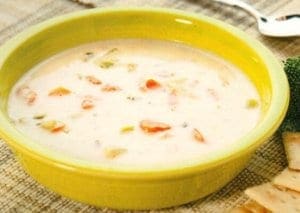 Easy and hearty soup loaded with veggies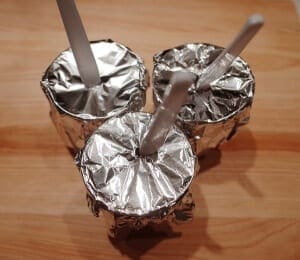 Homemade popsicles made with yogurt, cranberry juice, and peaches. Get creative and substitute your favorite seasonal fruits.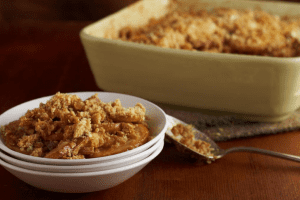 This dessert that will warm you up and make your house smell delicious!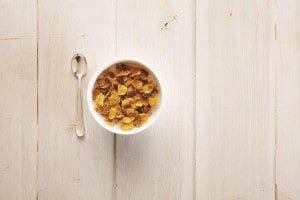 Mix and match for the nutrition you want and the taste you love
Love corn flakes and looking to add more fiber to your diet? Mix corn flakes and bran wheat flakes to get the right balance of flavor and nutrition you're looking for

For detailed recipes and nutrition information, visit healthybeginnings.com.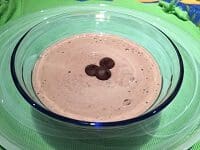 Creamy banana and chocolate pudding. Try it with peanut butter, butterscotch, or caramel flavors as well!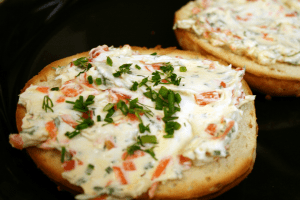 Kids will love this spread – let them do some of the measuring, chopping and mixing!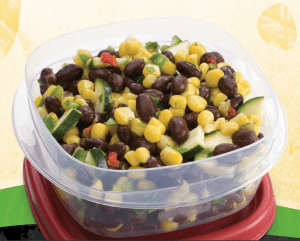 The "three sisters" are corn, beans, and squash (like zucchini). Native Americans planted them together in the garden because they help each other grow. The "three sisters" also work together to give your body a nutritious meal.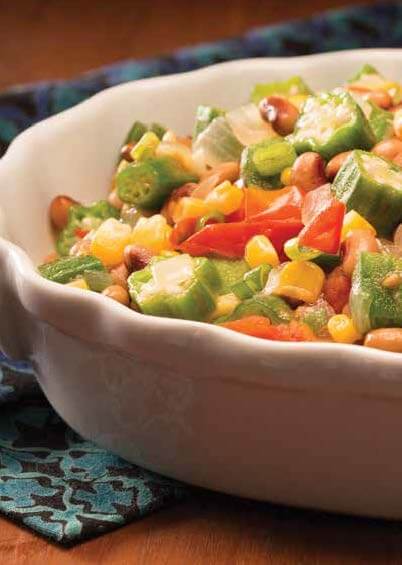 This dinner will be a great way to switch up your diet and expand your cooking repertoire.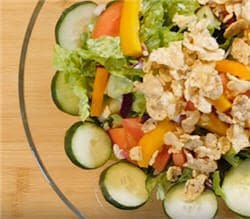 Zesty two minute croutons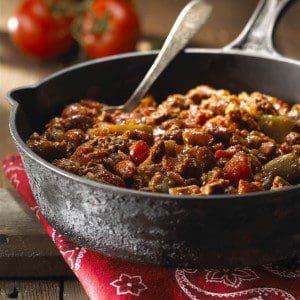 Encourage digestive health with the foods you love
Thicken hearty stews or chili with a cup or two of crushed bran flakes or frosted shredded wheat into the slow cooker or pan. For detailed recipes and nutrition information, visit healthybeginnings.com.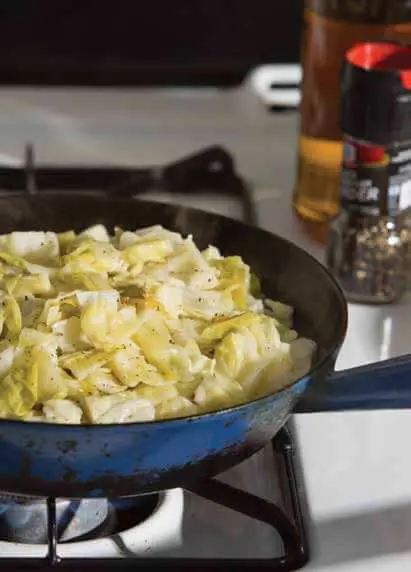 Eating cabbage is an excellent source of vitamin C and manganese. Try this sour spin on this stellar antioxidant.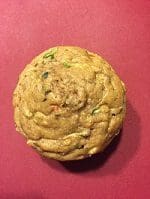 Flavorful muffins made with zucchini, carrots and banana
Banana, Orange & Pineapple Puree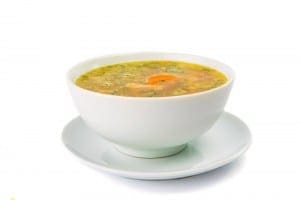 A soothing and flavorful chicken soup filled with veggies and whole grains.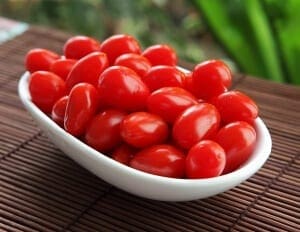 A delicious hearty tomato-based soup filled with yummy goodness like garlic, basil, and shredded cheese.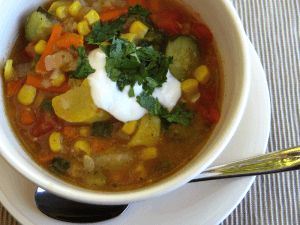 Here's a great new way to use summer vegetables.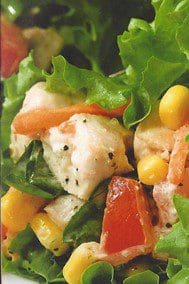 Easy and delicious these wraps make a great appetizer or light meal and each wrap contains half a cup of vegetables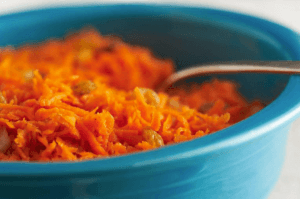 This sweet salad is packed with vitamin A, which keep your eyes healthy.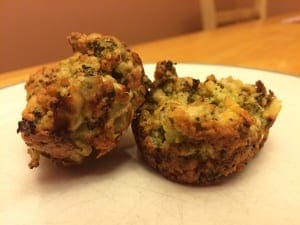 Crispy cheesy snacks loaded with the goodness of broccoli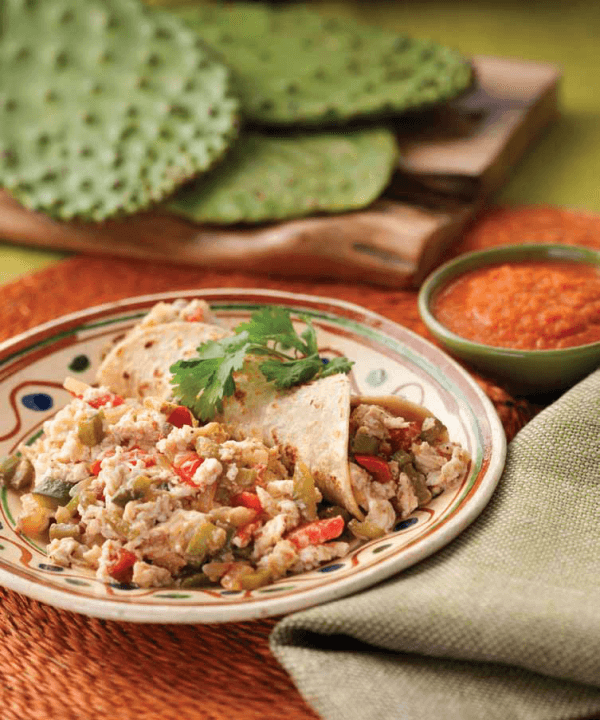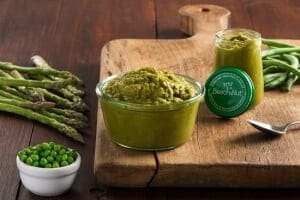 Peas, Green Beans and Asparagus puree
Peas, Green Beans and Asparagus puree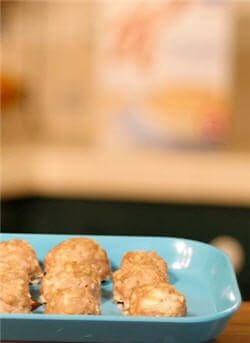 Low-fat meatballs made with turkey and rice flake cereal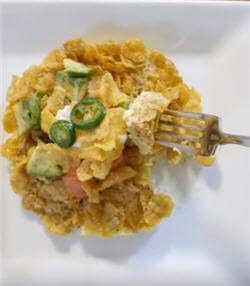 Quick breakfast made with eggs and corn flakes. Make it spicy and top with jalapeno.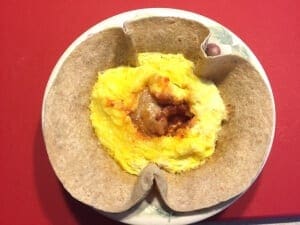 Microwave Huevos Rancheros Breakfast Bowls
Fast and easy Huevos Rancheros Breakfast Bowls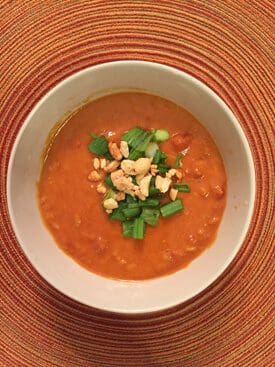 Peanuts make this satisfying soup protein-packed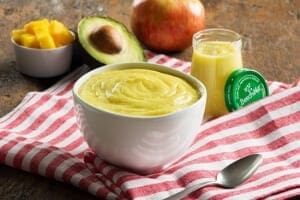 Mango, Apple and Avocado puree
Mango, Apple and Avocado puree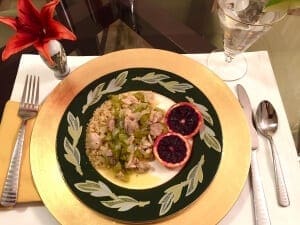 Haitian Style Chicken and Rice
Haitian inspired chicken thighs with brown rice. Add some jalapeno or serrano if you like spicy!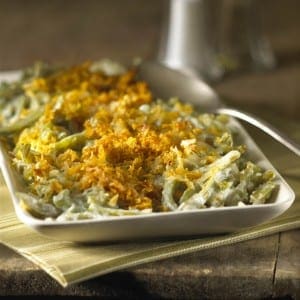 Sweet or savory toppings in a snap
Use crushed corn flakes or crispy rice mixed with a touch of Parmesan cheese to top off casseroles instead of bread crumbs. Toss crushed frosted shredded wheat with cinnamon and a touch of brown sugar to top off baked apples, peaches, or other warm, yummy treats.

For detailed recipes and nutrition information, visit healthybeginnings.com.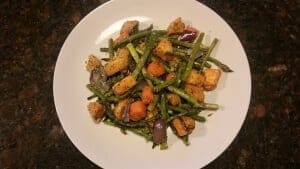 Roasted Spring Vegetable Medley
Roasted Spring Vegetable Medley with onion, carrot, asparagus, potato and parmesan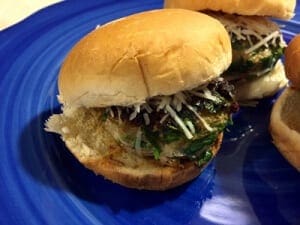 Turkey sliders with cheese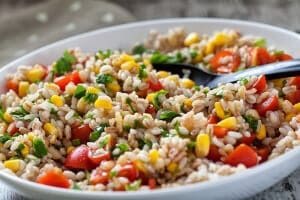 Flavorful, southwest-inspired main or side dish