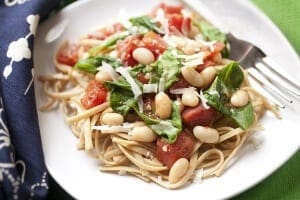 Pasta with Spinach Tomato and Beans
A hearty meatless recipe with beans as the star ingredient! Whole grain pasta adds extra fiber and protein.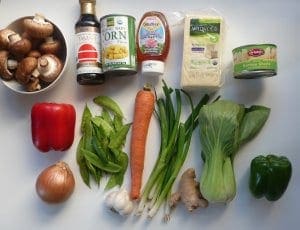 Vegetable and Tofu Stir-Fry
This stir-fry is colorful, flavorful and loaded with nutrients. Tofu is a great alternative protein that is a great source of calcium and vitamin E.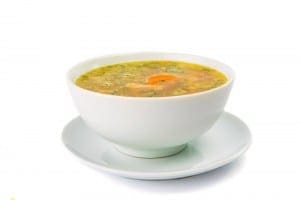 A soothing and flavorful chicken soup filled with veggies and whole grains.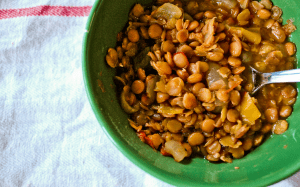 Lentils are high in protein and more delicate tasting than beans. Keep leftovers in the fridge for up to 3 days.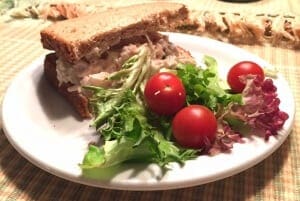 Sweet and savory chicken salad with lettuce and tomato on whole wheat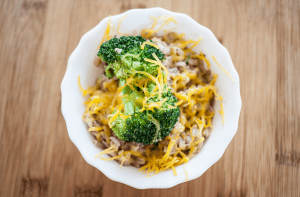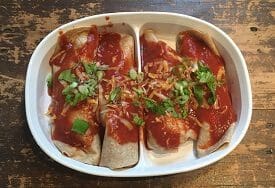 Microwave Beef Enchiladas
Quick and Zesty Enchilads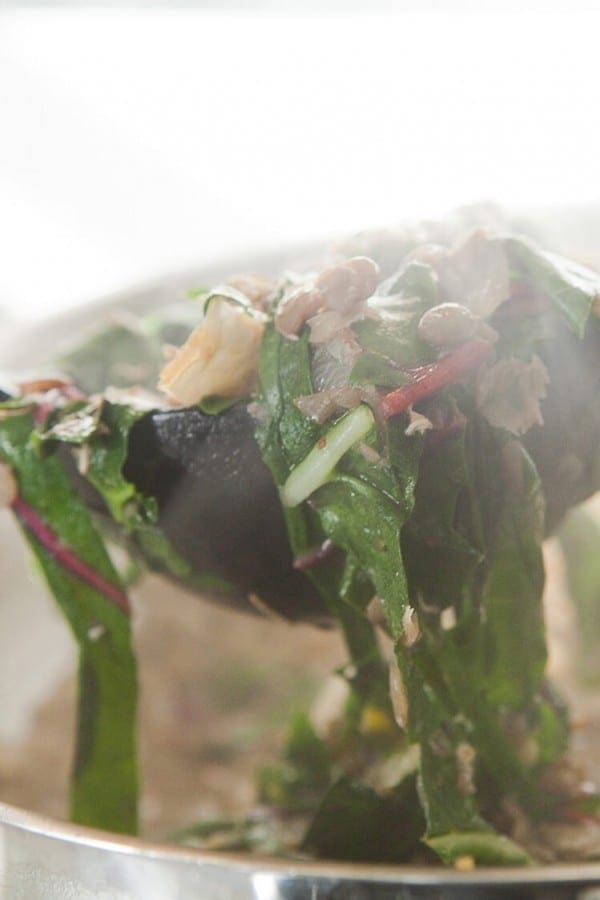 Swiss Chard and Lentil Soup
According to the "World's Healthiest", Swiss chard is one of the most nutritious vegetables around and ranks second only to spinach in total nutrient-richness.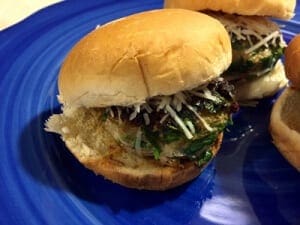 Turkey sliders with cheese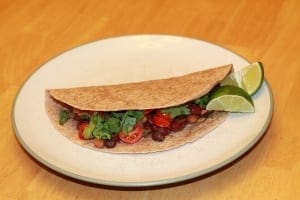 This 20-minute meal makes 10 tacos and will have your whole family wanting more!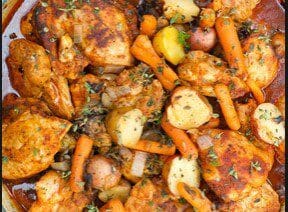 Baked Chicken with Vegetables
This one dish meal contains a cup of vegetables in every serving.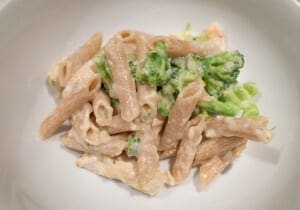 Guilt-free Alfredo with the same delicious flavor as a full-fat version!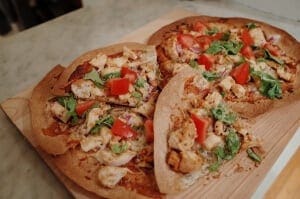 BBQ Chicken Whole Wheat Pizza
This crispy, thin crust pizza is a great way to use leftover cooked chicken.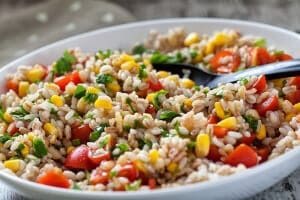 Flavorful, southwest-inspired main or side dish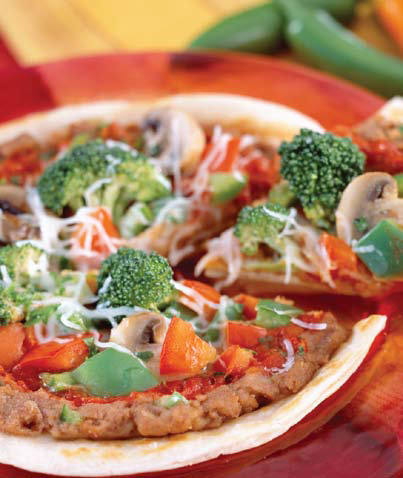 Chili peppers and taco sauce give this pizza a spicy twist.
Eggplants are packed with vitamins, low in calories and potent energy sources. Once you realize how beneficial eggplants are to your family's health, you will want to make them a steady addition to your diet.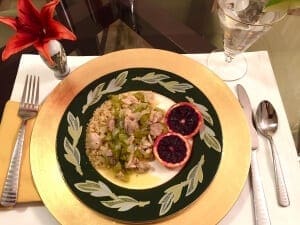 Haitian Style Chicken and Rice
Haitian inspired chicken thighs with brown rice. Add some jalapeno or serrano if you like spicy!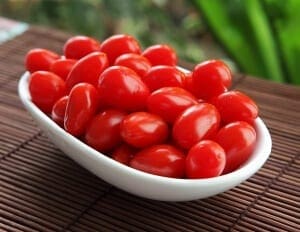 A delicious hearty tomato-based soup filled with yummy goodness like garlic, basil, and shredded cheese.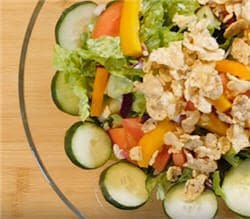 Zesty two minute croutons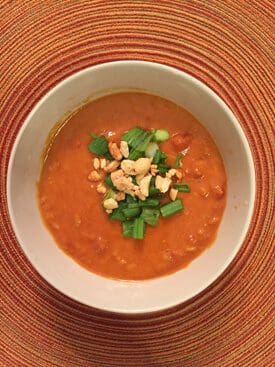 Peanuts make this satisfying soup protein-packed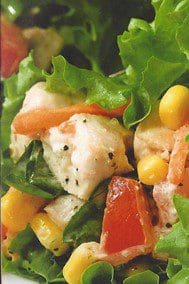 Easy and delicious these wraps make a great appetizer or light meal and each wrap contains half a cup of vegetables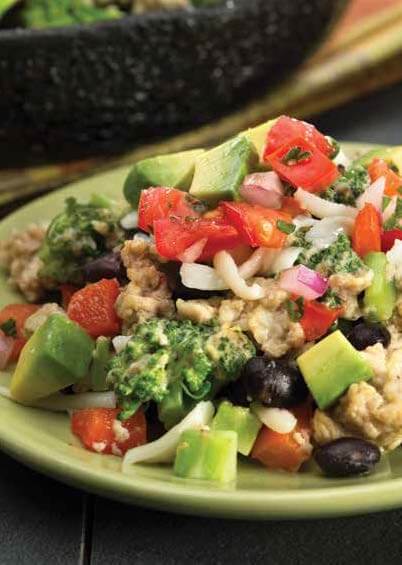 This easy quick and nutritious breakfast will become a staple in your household.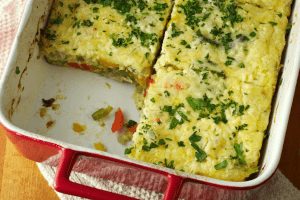 Make this on a Sunday so you can heat up leftovers for an easy breakfast throughout the week.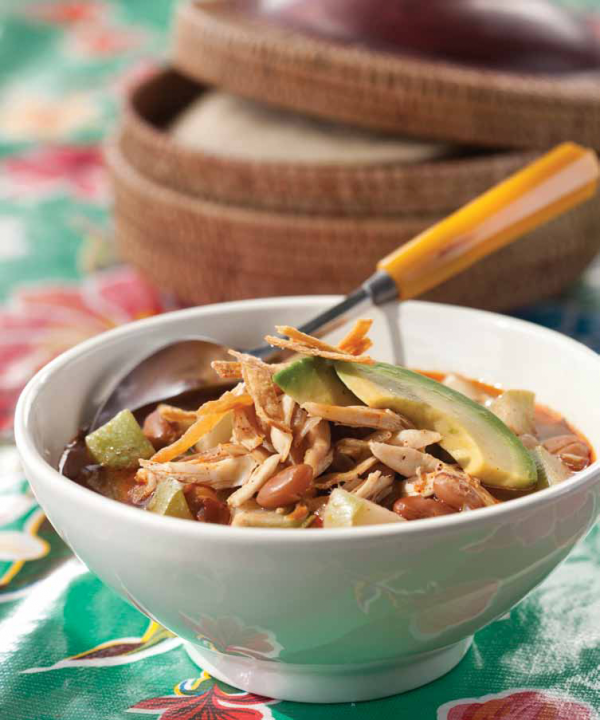 This soup tastes just as good or better the next day. It's a perfect, make-ahead recipe.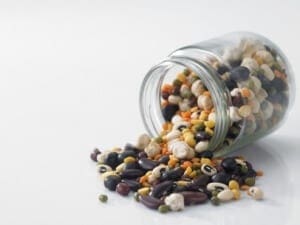 Use one pound of dried beans and make zesty black bean salsa, black bean stew, and black bean brownies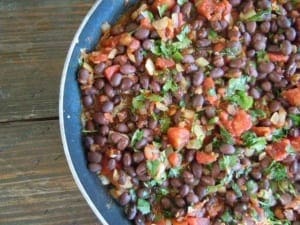 How can you go wrong with cheese, tomatoes, and beans (and much more!) baked until perfectly melted? Serve over rice or as a yummy dip.
Try serving eggs for dinner! With vegetables, potatoes, and cheese, this one-pan meal is sure to make cooking easier for you tonight.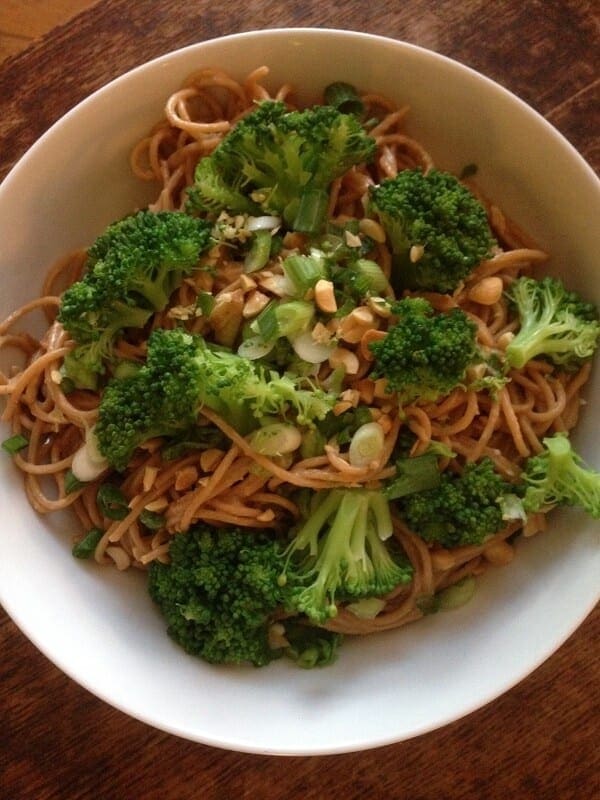 Take-out style made easy. Just go shopping in your pantry and dinner is done!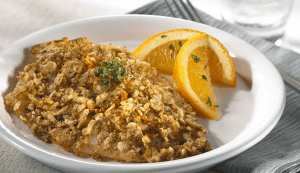 Serve these crunchy, oven-baked fish fillets with citrus wedges, salsa or your favorite tartar sauce.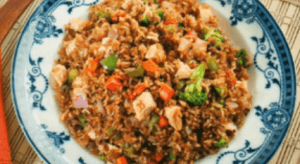 Whole grain fried rice dish with vegetables for extra nutrional kick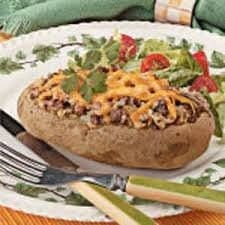 These stuffed potatoes are hearty enough for a main course.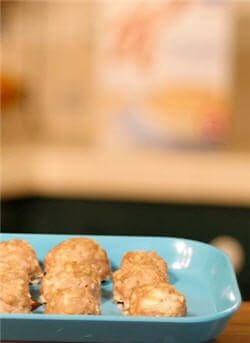 Low-fat meatballs made with turkey and rice flake cereal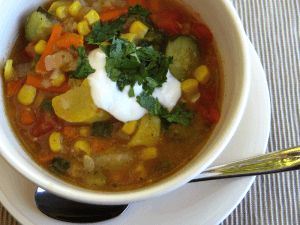 Here's a great new way to use summer vegetables.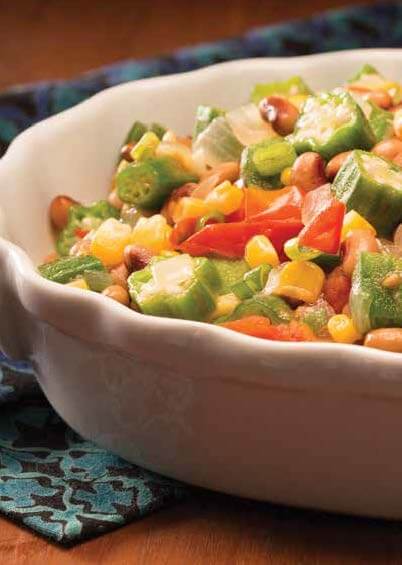 This dinner will be a great way to switch up your diet and expand your cooking repertoire.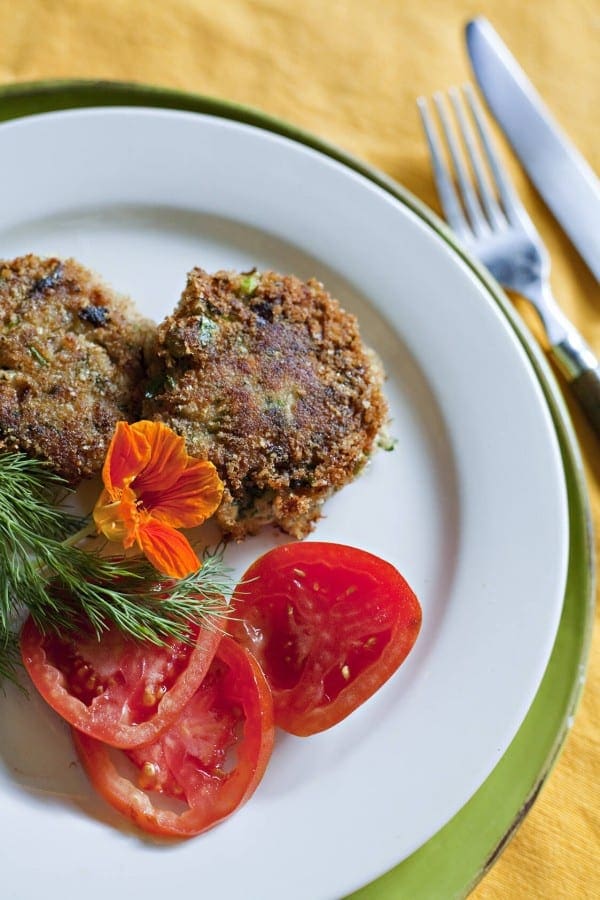 Fishing for a fast, nutritious meal for your family? The American Heart Association recommends eating fish at least twice a week because it's a good source of protein and low in saturated fat.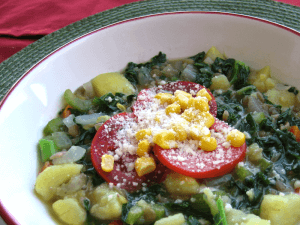 Lentils have a high nutritional value that anyone can benefit from by incorporating this healthy legume into their diet.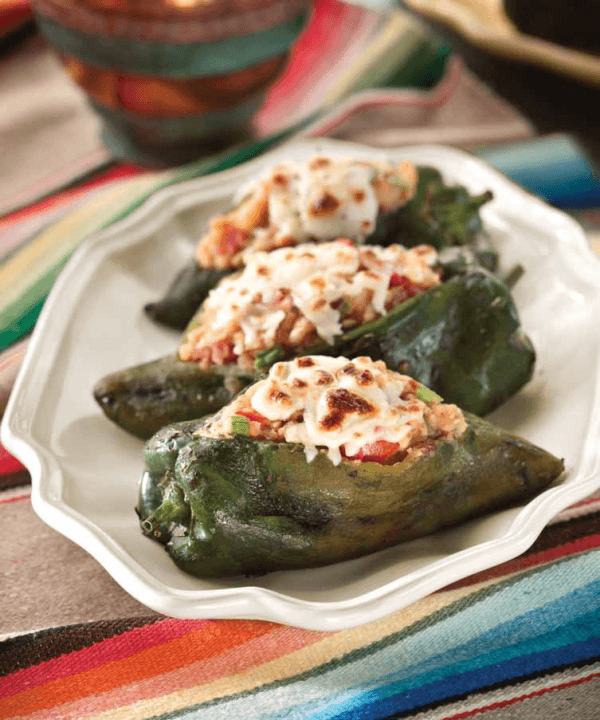 Chipotle Potato Stuffed Poblanos
This recipe is great for a festive breakfast, dinner, or a family gathering.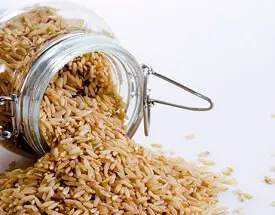 Brown Rice Bowls - 1 Box for 3 Meals!
Use one box of brown rice to create 3 different meals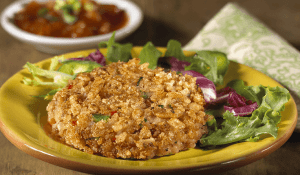 Chili powder and onion add lots of flavor to these easy-to-make bean patties. Serve them for dinner along with picante sauce or salsa.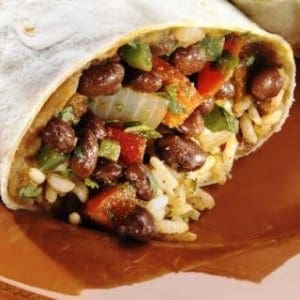 Vegetarian burritos with zesty salsa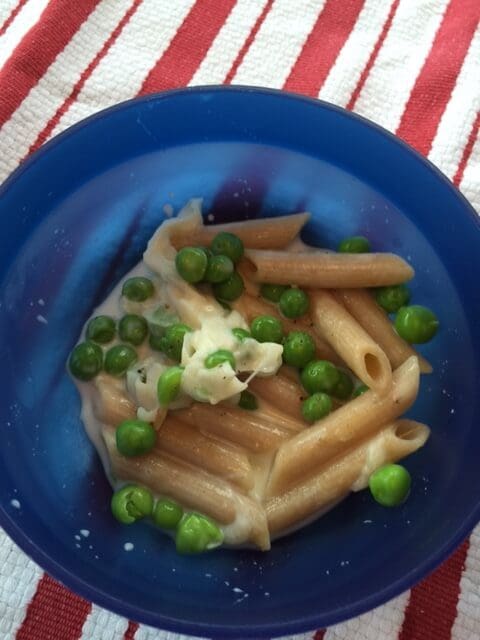 Microwavable Macaroni and Cheese
Microwavable whole wheat mac and cheese with veggies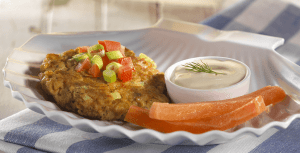 Keep a can of salmon and rice cereal on hand and you'll be ready to make these quick-to-fix salmon patties with a moment's notice.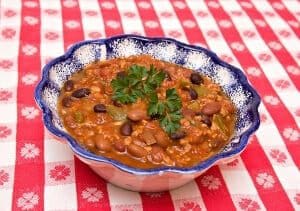 This 20-minute recipe has tons of flavor and is perfect on a cold day!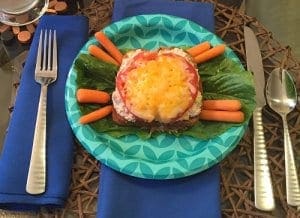 Open face tuna sandwiches with melted cheese topping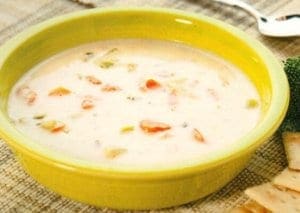 Easy and hearty soup loaded with veggies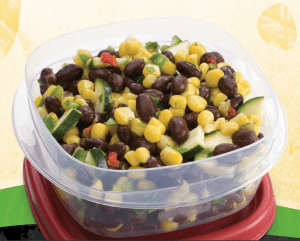 The "three sisters" are corn, beans, and squash (like zucchini). Native Americans planted them together in the garden because they help each other grow. The "three sisters" also work together to give your body a nutritious meal.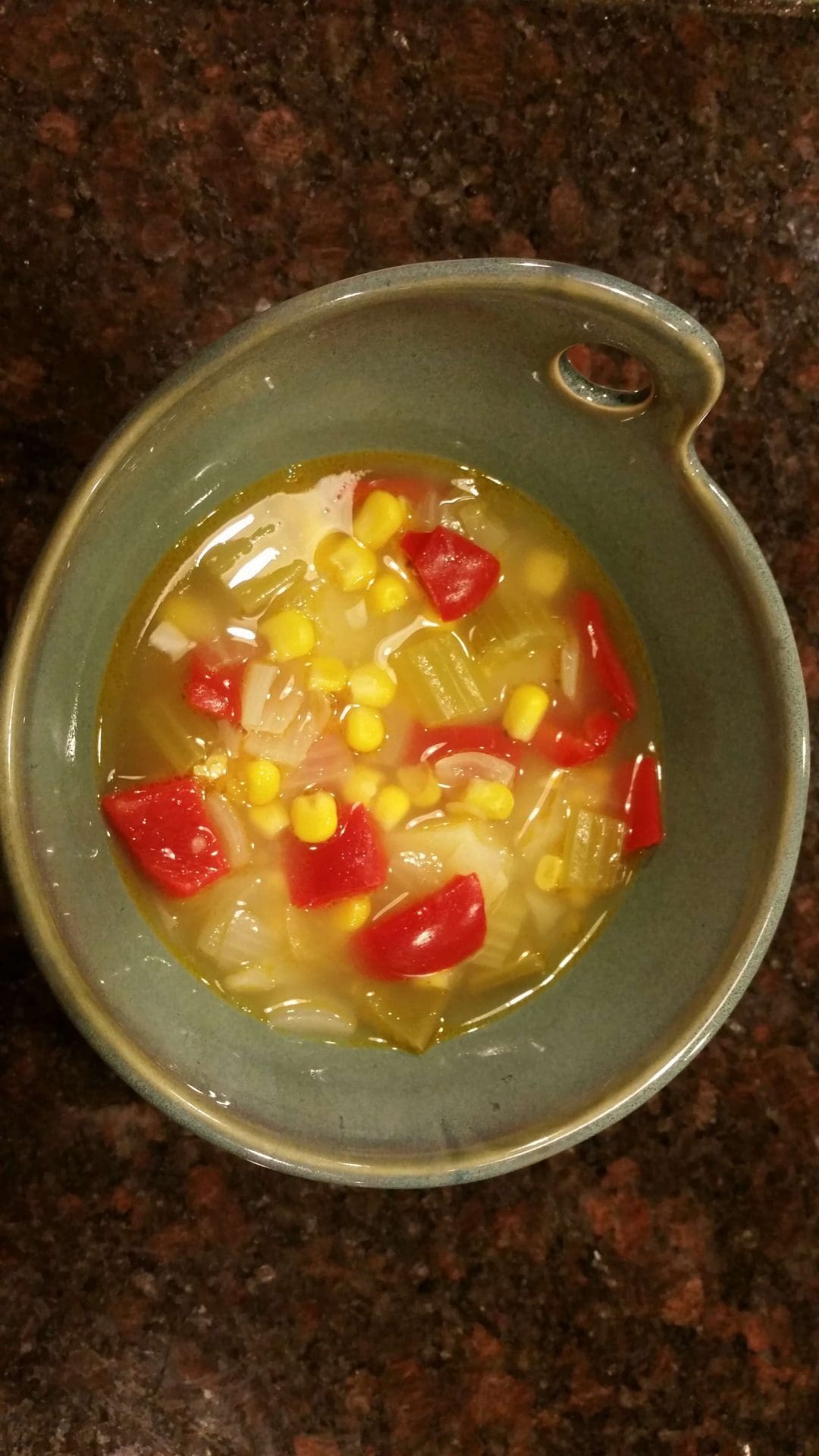 Corn soup with bell pepper and potato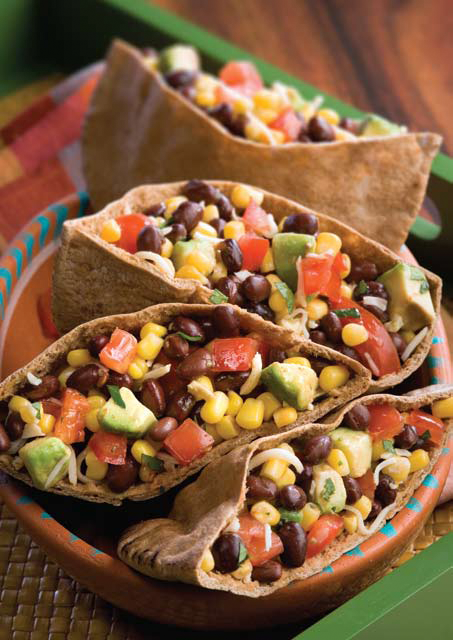 Black Bean and Corn Pitas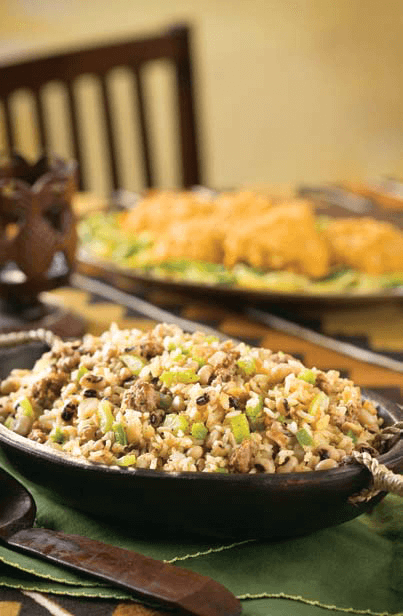 Dirty Rice and Blackeye Peas
Cajun inspired rice and sausage cassarole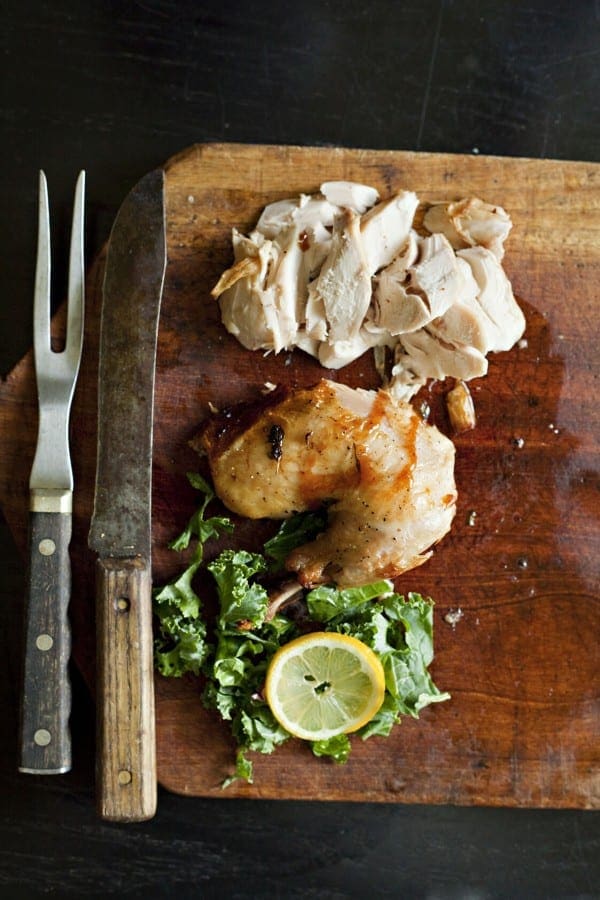 This yummy bird is easy to cook and is packed full of protein to help feed your children's growing muscles.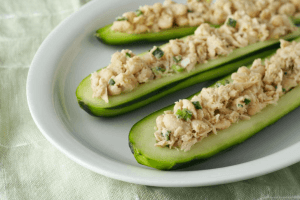 Using cucumbers instead of bread or crackers makes this meal refreshing and a great choice for warmer months.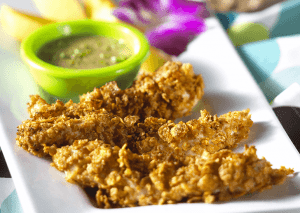 Jamaican Chicken Fingers with Mustard-Orange Sauce
Mangoes make a delicious accompaniment to these chicken fingers, but if they're not in season, use fresh or canned pineapple or orange sections.